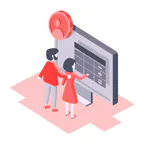 Online and On-site
Free Estimates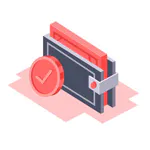 Affordable Rates
and Discounts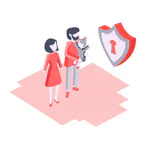 Fully Licensed
and Insured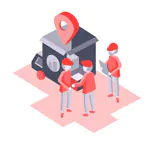 Professional Moving
Crew
Many people love Delaware for its low cost of living and unique charm…but have you considered taking the leap to Massachusetts?
People move to Massachusetts for a multitude of reasons, drawn by the state's unique combination of history, cultural vibrancy, educational opportunities, and economic prospects. Massachusetts boasts a rich historical heritage, with iconic landmarks like Freedom Trail, Plymouth Rock, and The Paul Revere House.
The state is renowned for its world-class educational institutions, including Harvard University and MIT, attracting students and academics from around the globe seeking top-notch education and research opportunities. Massachusetts is also known for its strong job market, particularly in the technology, biotechnology, healthcare, finance, and education sectors.
The state's blend of history, educational excellence, economic potential, and cultural vitality makes it a compelling choice for those seeking a fulfilling and vibrant life experience. But what is the moving process, and how much will this move to Massachusetts cost? Let's dive into it.
What is the moving process from Delaware to Massachusetts?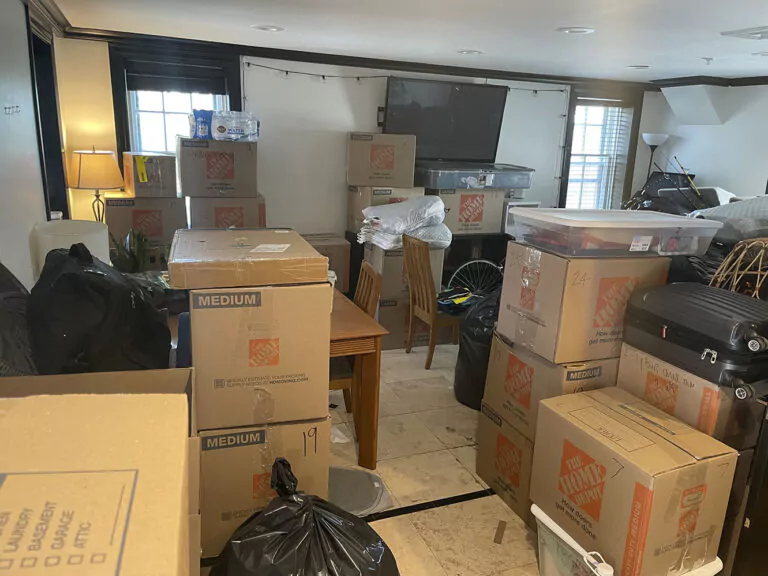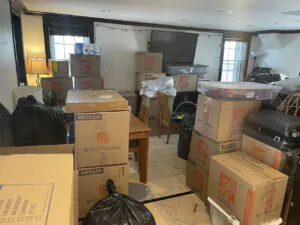 The first step in the moving process is for our managers to establish your inventory. This can happen through phone (text or calling), email, Facetime sessions, or by filling out the Inventory section on our website.
Our movers Delaware to Massachusetts will contact you 30 minutes before their arrival, either at 9 AM or between 1 and 3 PM. We can assist with packing your boxes, although many of our customers handle this before our arrival. You should pack in advance if possible, as this will streamline the moving process. We will also secure your furniture on the truck with moving blankets, plastic wrap, and tape.
Unlike other moving companies from Delaware to Massachusetts, Born To Move goes above and beyond. We also offer commercial bin boxes, shrink wrap, dollies, and mattress covers. Our Delaware to Massachusetts moving company has over 8 years of experience with long-distance moves.
How much will it cost to move from Delaware to Massachusetts?
We understand that you'll want to know how much it costs before you make the big decision. Our Delaware to Massachusetts moving company believes in fairness and transparency, which is why we have a flat fee pricing model. 50% of the fee is due when we arrive at your Delaware residence, with the remaining 50% due once we deliver your inventory to Massachusetts.
How is this fee determined? We have a formula to help you get an idea. Here's a quick way to get an accurate estimate:
For a 1-bedroom apartment, the moving cost will be $5 x (miles) from location to location using Google Maps.
A 2-bedroom apartment will cost $5.50 x (miles) from location to location by using Google Maps.
And a 3-bedroom apartment will cost $6 x (miles) from location to location using Google Maps.
Born To Move allows customers to pay in several ways. You can pay in cash, by check, or by debit/credit card. We charge a 3% processing fee for all debit and credit card transactions. Browse some of our 5-star reviews and learn why customers love us so much!
When will my belongings arrive from Delaware to Massachusetts?
Your movers from Delaware to Massachusetts will ensure your belongings arrive within 1 day. Of course, there are always road and weather conditions that could potentially alter this timeframe. As a moving company Delaware to Massachusetts, our employees can only drive 11 hours every 24-hour period.
Since we're fully licensed and insured, your belongings will be insured for up to $20,000. Please remember to try and reserve our trucks at least 2 weeks in advance! Of course, our employees will comply with all laws and FMCSA regulations during the move.
Born To Move remains one of the best moving companies Delaware to Massachusetts, and we're proud that our customers love us! Contact us today for a free no-obligation quote!
Our hourly rates include all other charges:
Labor & Equipment
Floor Protection
Wrapped Furniture
Tolls
Taxes
No Additional Fees
Fuel Charge
Safe Delivery
Guaranteed Price
Movers from Delaware to Massachusetts
Our Moving Company is fully licensed and insured!