Moving Size
Movers and Trucks
Rate
approximate time
to complete
approximate
estimate
studio or less
2 guys and 1 truck
$140/hr
3 hours
$420
small 1 bedroom
2 guys and 1 truck
$140/hr
3 - 4 hours
$420 - $560
large 1 bedroom
2 guys and 1 truck
$140/hr
3 - 5 hours
$420 - $700
small 2 bedroom
2 guys and 1 truck
$140/hr
3 - 5 hours
$420 - $700
large 2 bedroom
3 guys and 1 truck
$190/hr
4 - 6 hours
$760 - $1140
3 bedroom apt
3 guys and 1 truck
$190/hr
5 - 7 hours
$950 - $1330
2 bedroom townhouse/house
3 guys and 1 truck
$190/hr
5 - 7 hours
$950 - $1330
3 bedroom townhouse/house
4 guys and 1 truck
$240/hr
6 - 8 hours
$1440 - $1920
4 bedroom townhouse/house
4 guys and 1 truck
$240/hr
7 - 10 hours
$1680 - $2400
5+ bedroom townhouse/house
5 guys and 2 truck
$340/hr
up to 12 hours
up to $4080
*all estimates in the table are based on our experiece and may not always be relevant to your particular move, an accurate estimate can be provided by our managers only
**hourly rates in the table may vary depending on the time of season
Hourly Rate
MOVERS & TRUCK
$140/ hr*
INCLUDED
Expedited delivery
2 professional movers
Insurance
Dedicated clean truck
Gas,tolls,miles,taxes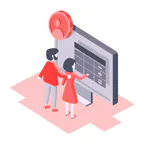 Online and On-site
Free Estimates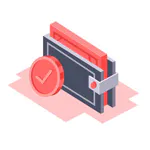 Affordable Rates
and Discounts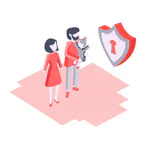 Fully Licensed
and Insured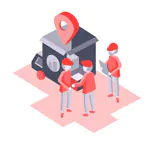 Professional Moving
Crew
Wondering what to start with for your upcoming move? Here are few things to keep in mind to fully prepare for your move.
One month before move
Make a list of items that you would like to donate or recycle
Starting to do some research on Moving companies in your area
Put on a scale pluses and minuses either rent a truck or hire someone to help?
Change of address form that can be requested through USPS
If you're moving to a different state you need to make a research on different aspects such as new state DMV and insurance
Out of state Move you need to change your driver's license
Make sure your kids know that you will be moving so you can transfer all the records to the new school
Return internet equipment
Out of State Moving? Make hotel reservations, along the way
Two weeks before move
Packing Packing Packing
Make necessary steps and appointments to disconnect gas, electricity,internet
Make all the preparation to move into your new home
One week before your move
Dispose gasoline and flammables
You need to decide what you're bringing with you in the car or plane
Pack emergency backpack or suitcase with all the items that you need for your new home
Pack a small boxes with essentials that you will take with you such as laptop or personal belongings
One week before your move
Take down curtains and wash them
Wash all the cloth
Clean your refrigerator
Clean your house but not so much because you need to clean your house once you move out
Patch a broken walls or make any necessary repairs of the walls or equipment
Pack all your personal belongings including jewelry into "DO NOT take Box" labeled for movers
Sleep a lot before moving day you will need some energy tomorrow
Our hourly rates include all other charges:
Preparation for Your Move
Our Moving Company is fully licensed and insured!