Moving Size
Movers and Trucks
Rate
approximate time
to complete
approximate
estimate
studio or less
2 guys and 1 truck
$140/hr
3 hours
$420
small 1 bedroom
2 guys and 1 truck
$140/hr
3 - 4 hours
$420 - $560
large 1 bedroom
2 guys and 1 truck
$140/hr
3 - 5 hours
$420 - $700
small 2 bedroom
2 guys and 1 truck
$140/hr
3 - 5 hours
$420 - $700
large 2 bedroom
3 guys and 1 truck
$190/hr
4 - 6 hours
$760 - $1140
3 bedroom apt
3 guys and 1 truck
$190/hr
5 - 7 hours
$950 - $1330
2 bedroom townhouse/house
3 guys and 1 truck
$190/hr
5 - 7 hours
$950 - $1330
3 bedroom townhouse/house
4 guys and 1 truck
$240/hr
6 - 8 hours
$1440 - $1920
4 bedroom townhouse/house
4 guys and 1 truck
$240/hr
7 - 10 hours
$1680 - $2400
5+ bedroom townhouse/house
5 guys and 2 truck
$340/hr
up to 12 hours
up to $4080
*all estimates in the table are based on our experiece and may not always be relevant to your particular move, an accurate estimate can be provided by our managers only
**hourly rates in the table may vary depending on the time of season
Hourly Rate
MOVERS & TRUCK
$140/ hr*
INCLUDED
Expedited delivery
2 professional movers
Insurance
Dedicated clean truck
Gas,tolls,miles,taxes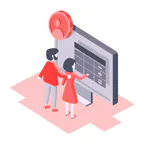 Online and On-site
Free Estimates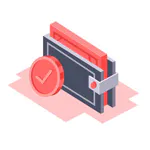 Affordable Rates
and Discounts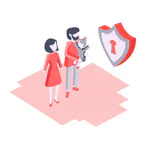 Fully Licensed
and Insured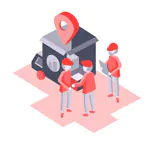 Professional Moving
Crew

Moving & Packing Solutions in Boston, Ma
Packing is such a hassle, especially for household belongings. Unpacking and Packing is a very time consuming procedure and if you pack everything not in the right way it could lead to disaster later unpacking. Packing is the main procedure of every relocation at one therefore locally or out of state, the only difference for long-distance moves you have to pack more and dedicate a lot of time to this. Born to move packers and movers fully understand that packing is time-consuming. We know how to properly pack your belongings that's why we offer packing services in the Boston area.
When you are trying to find local packers and movers in the Boston area for your next relocation? Born to move and packing offers great packing solutions at great prices for your local or out of state moving or any other relocation. We want to make sure your items are organized and protected from any circumstances that can happen on the way to your new destination. Our moving process could be painful but not with experienced movers. Movers are ready to provide professional moving and packing services. Boston's packers and movers are highly trained and qualified to handle all of the packing processes with extra care.
Packing and unpacking services
There are a few reasons why you can choose Born to move packing services as your main packers and movers in Boston. The first reason we offer packing and unpacking services. We fully know how to do packing just for you. When you decided to hire not amateurs but professional packers and unpackers you are getting the best quality service for your most fragile stuff.
If you need packing or unpacking services or you just looking to pack a few extra pieces of furniture and you don't have time to do so born to move movers are ready to help you. We are happy and glad to provide and pack as much as we can or help you pack your entire house for your local or interstate moving. And if you are wondering about the best packing solutions we are here as professional packers and movers are ready to provide the best service available for you in the Boston area.
When you move on August 31 or September 1st or any of the hot days for the move and you need overnight storage. We are here at born to move ready to help you, we offer the best overnight storage and we charge $250 per night. When you look into packing services as well we offer great packing solutions for you once your items are on the truck it will be locked during the whole night and we all leave our trucks on the secure parking lot in Boston.
Packing for commercial relocation
If you're struggling with how to relocate your office or do commercial moves. Our packing and creating specialist is available for you. There are a few things that business owners worry about which are money and time. Born to move packers and movers not going to waste your time. We will make the move as easy and less time consuming as possible as well, we can also save money with our hourly rates.
Boston's movers and packers are professionally trained. Our employees have high skills for packing for your corporate or commercial moving project. We are here to illuminate your stress and if you're looking to move after hours our moving company will be able to provide these packing/moving services.
If you're ready to get a quote from Born to move. Best moving provider for your next moving project you can do this today get the quote or give us a phone call at 617-903-2609.
Our professional packing and moving team is ready to help you and answer any of your questions that you might have about packing and moving.
We are doing great jobs that's why there are no other packing projects that cannot be done with Born to move best Boston packers and movers. We can pack dishes, fragile stuff, glasses and any other big equipment that you need to move with Boston movers have done this before even we can do creating for specific items for your move when you book the move with our Moving team. You are protected by our insurance. We will send dedicated professionals with rates that are affordable. We know that every customer deserves positive feedback after each move. That's what we do every day, and that's why we offer the best relocation services as well as packing services in the Boston area. If you're wondering about prices you can check our prices page or get the quote for your move online.
With our packing and unpacking services, your belongings will receive full protection with our quality wrapping skills! We are ready to pack the whole house, if needed, or can simply finish the rest if you don't have time. We also guarantee safe packing for fragile items, such as art, sculptures, etc. Packing and unpacking is the hardest part of moving; It takes a lot of time and energy. We offer safe and fast packing services to make your move stress-free. The cost of our packing/unpacking services is the same as hourly rates plus moving supplies(moving boxes, tape, wrapping paper and etc…). If you want us to do packing/unpacking for you, please let us know well in advance so we can coordinate around other jobs.
Moving Boxes
| Item | Price |
| --- | --- |
| Small Box | $3.00 |
| Medium box | $4.00 |
| Large box | $5.00 |
| Dish Pack | $7.00 |
| Wardrobe box (with hanger) | $12.00 |
| Picture/Mirror box | $6.00 |
Box Packages
If you are looking for packing services for moving you are in the right place! Our service includes box packages. In each package, you will find a different amount and different types of moving boxes. If you don't have an idea how many of them you need this solution is for you!
Studio (p.1) Apartment
Qty
Small boxes
10
Medium boxes
7
Large boxes
4
Dish pack
1
Packing Paper 10 lb
1
Tape
2
Price: $100
1 Bedroom (p.1) Apartment
Qty
Small Boxes
13
Medium Boxes
10
Large Boxes
6
Dish Pack
2
Packing Paper 10 lb
2
Tape
2
Price: $150.00
2 Bedroom (p.3) Apartment
Qty
Small Boxes
17
Medium Boxes
13
Large Boxes
8
Dish Pack
3
Packing Paper 25 lb
2
Tape
3
Price: $200.00
3 Bedroom (p.4) Apartment
Qty
Small Boxes
25
Medium Boxes
16
Large Boxes
10
Dish Pack
4
Packing Paper 25 lb
2
Tape
4
Price: $250.00
3+ Bedroom (p.5) Apartment
Qty
Small Boxes
30
Medium Boxes
20
Large Boxes
13
Dish Pack
5
Packing Paper 25 lb
2
Tape
6
Price: $300.00
2 Bedroom (p.6) House
Qty
Small Boxes
40
Medium Boxes
30
Large Boxes
15
Dish Pack
6
Packing Paper 25 lb
2
Tape
8
Price: $400.00
3 Bedroom (p.7) House
Qty
Small Boxes
50
Medium Boxes
40
Large Boxes
18
Dish Pack
7
Packing Paper 25 lb
3
Tape
10
Price: $500.00
4 Bedroom (p.8) House
Qty
Small Boxes
60
Medium Boxes
50
Large Boxes
30
Dish Pack
10
Packing Paper 25 lb
4
Tape
12
Price: $600.00
Our hourly rates include all other charges:
Labor & Equipment
Floor Protection
Wrapped Furniture
Tolls
Taxes
No Additional Fees
Fuel Charge
Safe Delivery
Guaranteed Price
Packers And Movers in Boston
Our Moving Company is fully licensed and insured!