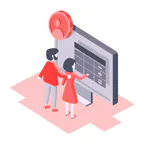 Online and On-site
Free Estimates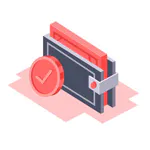 Affordable Rates
and Discounts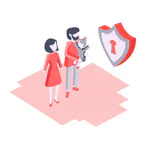 Fully Licensed
and Insured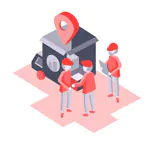 Professional Moving
Crew
After hours moving with Commercial movers in Boston
If you're a business owner and looking to relocate your office. Please look no further than Born To Move commercial movers in Boston. We are able to relocate your office as well as any commercial space in Massachusetts or out of state. Our moving company will provide you with a moving plan on how we can relocate your commercial space. We can also move your office after hours after 5 or 6 PM. After your working day is over, Commercial movers can start working for you by setting up everything on the same day. We will provide your individual plan for your commercial storage or any commercial relocations that require after-hours moving. If you are wondering what would be the cost of after-hours moves, it will be the same as regular moving during the day.
Office equipment moving
When you need to move office equipment that is heavy or machinery, moving is No problem. Born To Move office movers can handle that without any problem. Our office movers will have all of the equipment needed to relocate you. We have industrial equipment to move or any other type of equipment that require extra protection. Commercial movers in Boston are coming prepared and will be safely securing your stuff not only inside the truck but while we are moving to your office. Check our moving reviews here.
Not all moving commercial moving companies in Boston has such great reviews!
If you need to move to a warehouse, our guys can handle this type of job as well as any moving job in Massachusetts. When you do a commercial relocation, we can also accomplish commercial moving for you. The cost will be based on the amount of stuff that we need to move, but the price will also depend on the hours that we need to work. Plus, a space that your company will require us to rent for your stuff or if you have a space that will be even easier.
How much does it cost to move to an office in Boston?
The answer depends on the amount of furniture you have, and what type of office that we will be moving to. It also depends on the number of commercial movers that we need to send to your site. There are different varieties of factors that will require special skills, such: as experienced office movers, special equipment, etc. All estimates for commercial jobs can be done online or onsite. Office movers are most likely to come to you to give you an estimate in person. Please contact our professional commercial moving company in Boston, and the Born to Move commercial moving company will be able to provide you with a free estimate for your commercial relocation in the State of Massachusetts or interstate. If you decide to relocate your office out of state or out of the country, we are also able to help you with a hard task like commercial moving.
Boston Office Movers
We understand all the difficulties in planning your business office move and that time is money. Our process is really simple and quick. We prefer to provide a visual estimate to prepare all equipment we would need and decide about the optimal moving crew size and amount of trucks to make this move smooth and quick. Doesn't matter the size of the move. We will make sure it will be done in the shortest possible time to make sure your business keeps growing.
Step 1: Get a Free Estimate Today for Your Commercial Relocation
Calculate your move by entering all the information mentioned in the form on our website. Based on this, we quickly provide you with a free commercial quote.
Check our reviews online!
Step 2: Book Commercial Movers 
Once you get the estimate, it helps you make a decision. If you feel that the provided moving estimate is fair enough, you can book our service. We ensure to make the entire commercial moving experience seamless and fast. Call us now to discuss your commercial moving needs. Book Commercial movers here.
We provide rental plastic boxes for your convenience if you need to make your commercial move hustle free.
Movers will bring rental crates for your team and you can pack all electronics and computer items in advance.
Don't hesitate to contact us about the rental crate option to reduce waste from moving.
Moving Company Commercial Insurance: in all 50 states moving company required to carry cargo insurance. Released Value Protection is the most economical option because it doesn't cost anything. It is offered by movers at no additional charge, but the protection is minimal. Under this option, the mover is responsible for no more than 0.60 cents per pound per article. For example, if your mover lost or damaged a 70-inch TV weighing 35 pounds, you would only receive $20 (60 cents x 35 pounds). If you need the full value of your items to be covered, please consult with our manager  Born to Move always got your back. Call our manager today!
Commercial Movers Boston
Our Moving Company is fully licensed and insured!