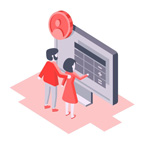 Online and On-site
Free Estamates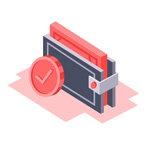 Affordable Rates
and Discounts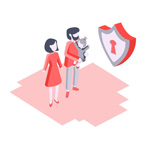 Fully Licensed
and Insured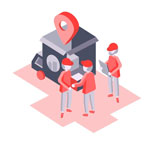 Professional Moving
Crew
After hours moving
If you're a business owner and looking to relocate your office please look no further Born To Move commercial movers in Boston are able to relocate your office as well as any commercial space in Massachusetts or out of state. Our moving company will provide you with a moving plan on how we can relocate your commercial space. We can also move your office after hours after 5 or 6 PM. After your working day is over and movers can start working for you by setting up everything on the same day. We will provide your individual plan for your commercial storage or any commercial relocations that require after hours moving. If you are wondering what would be the cost of after hours moves it will be the same as regular moving during the day.
Equipment moving
When you need to move an office equipment that is heavy or machinery moving No problem Born To Move office movers can handle that without any problem. Our office movers will have all of the equipment needed to relocate you.We have industrial equipment to move or any other type of equipment that require extra protection, Commercial movers in Boston are coming prepared and will be safely securing your stuff not only inside the truck but while we are moving to your office.
If you need to move to a warehouse our guys can handle this type of job as well as any moving job in Boston. When you do a commercial relocation we can also accomplish commercial moving for you. Cost will be based on the amount of stuff that we need to move but the price will also depend on the hours that we need to work. Plus a space that your company will require us to rent for your stuff or if you have a space that will be even easier.
How much does it cost to move to an office in Boston?
Answer depends on the amount of furniture you have, what type of office that we will be moving to. It also depends on the amount of commercial movers that we need to send to your site. There's different varieties of factors that will require special skills such: experience office movers,special equipment etc.All estimates for commercial jobs can be done online or onsite. Office movers are most likely to come to you to give you an estimate in person. Please contact our professional commercial moving company in Boston and we will be able to provide you with a free estimate for your commercial relocation in the State of Massachusetts or interstate. If you decide to relocate your office out of state or out of the country we are also able to help you with a hard task like commercial moving.
Boston Office Movers
We understand all the difficulties in planning your business office move and that time is money. Our process is really simple and quick. We prefer to provide visual estimate to prepare all equipment we would need, decide about optimal moving crew size and amount of trucks to make this move smooth and quick. Doesn't matter the size of the move we will make sure it will be done in shortest possible time to make sure your business keep growing.
Boston Laboratory Moving Services
When biotechnology, pharmaceutical companies, or academic investigators need to move a valuable laboratory equipment to another location in Boston it often causes a lot of concerns about the process. The process requires careful planning where we can assist you to ensure maximum uptime during the process which would allow you to continue your work as soon as possible. Our company has experience working with sensitive laboratory equipment such as PCR machines, microscopes, biosafety cabinets, freezers, centrifuges, etc. The priority of our company is to ensure your equipment is safe during the moving process. We assume end-to-end responsibility for your equipment. Our company can help you to ease the burden of logistical challenges and ensure you can focus on your research work. With management by our experience scientific team you can be sure that your move will go smoothly.
Hire Boston Laboratory Moving Services.
COMMERCIAL MOVERS BOSTON Local Movers
Our Moving Company is fully licensed and insured!