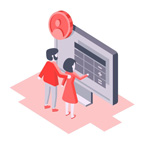 Online and On-site
Free Estamates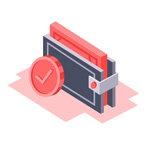 Affordable Rates
and Discounts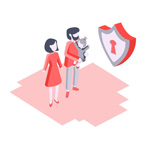 Fully Licensed
and Insured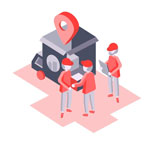 Professional Moving
Crew
Additional Moving Services
These are some additional moving services our company can provide you with. Always contact us if you have any questions.
Parking Permits
One of the main problems in moving is parking. Tracks usually take at least 2 parking slots and if you live in the place where you don't have loading dock u definitely have to think about getting parking permit. It gives us a guaranteed perfect place for moving and saves you time.
We strictly recommend getting moving parking permits in Boston areas such as (North end, Charlestown and Back Bay) Also if you are living on one way street and there is parking on both sides of the street. You definitely have to get a parking permits. Because if you are not going to do this your estimated time will be wrong. Because movers have to park the truck in any available spot closest to the apartment.
Also customers responsible for any parking tickets (if you are not purchasing moving permit from city hall) Don't forget that your moving date is at least 2 weeks from today, and no more than one month away.
We can take care about parking permits purchasing them but we charge additional amount money for this service.Or you can do it by yourself apply for permits below.
Apply here: Boston, Cambridge
Learn more about Boston Parking Permits.
Hoisting Services
Hand-hoisting is a delicate procedure that requires training and should be attempted by a professional movers. When your item doesn't fit into the door space, it can be brought in or out through a window or over a balcony. Usually it requires 3 movers to safely conduct hoisting.
We also charge additional amount for this process.(30$ for flight of stairs) Because it's requires additional stretch, power and also 3 movers for safe process. Moving and hoisting services in Boston we know A lot about it. If you couch didn't fit into you new apartment we can help you.
We also can take apart your window to make it through. This process is easy and can make accomplish with Boston moving company such as Born to Move.
Our hourly rates include all other charges:
SPECIAL SERVICES Local Movers
Our Moving Company is fully licensed and insured!