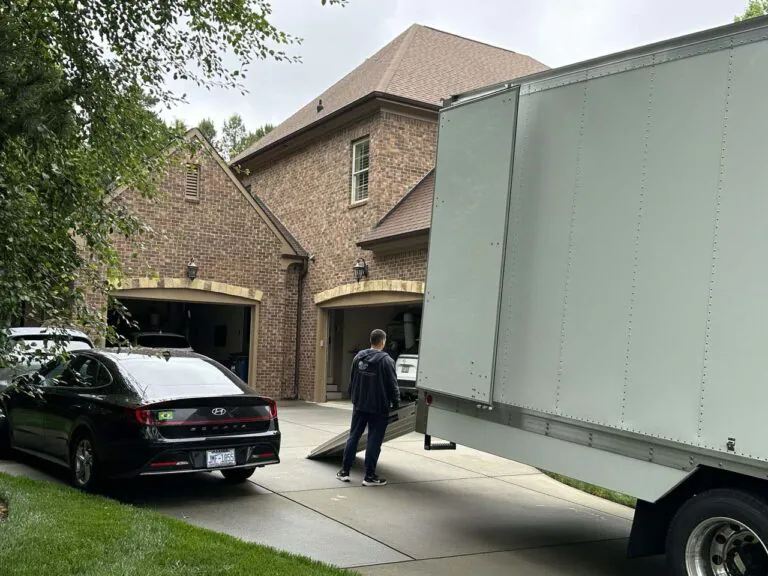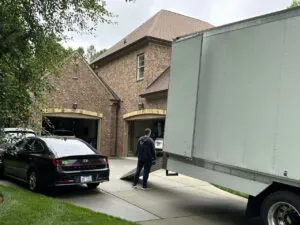 Moving to a certain state entails making the decision to reside in a new section of the country. This is typically done for a variety of reasons, including career possibilities, lifestyle preferences, preferred cost of living, climate, closeness to family or friends, and other reasons. In most cases, making this choice comes before beginning the hunt for a particular house or piece of property in that state.
Today, the majority of individuals from different parts of the United States choose to move to Florida. But moving to Florida is not only about highlighting the benefits of living there but also encountering a vast range of aspects involved in the moving process.
It may be a challenging choice for some people to uproot their lives and move to the Sunshine State of Florida. When you are prepared for what to anticipate, everything is much simpler. We have thoroughly prepared as much information as possible about Florida in this article so that you can determine whether or not it is the ideal location for you.
Reasons to consider Florida your new home
Florida is indeed an attractive place to both residents of America and foreign tourists. People move there for various reasons and below are described the most common ones that make Florida an appealing spot to consider making this place one's place of residence.
Climate
The state of Florida has a reputation for having pleasant weather year-round. Florida is the perfect place to live if you want to experience a tropical or subtropical environment with mild winters. In addition to year-round agreeable weather, Florida also has an abundance of sunshine and access to stunning beaches.
A wide range of outdoor activities available
Activities that can be enjoyed in the great outdoors are easy to come by in Florida thanks to the state's large coastline, numerous lakes, and abundance of natural parks. Since it is possible to engage in activities such as swimming, boating, fishing, hiking, camping, golfing, and a variety of water sports, it is a perfect spot for people who enjoy being outside.
Business and taxes
The expansion of Florida's economy has created a variety of new opportunities for business owners, notably in a number of different industries, including tourism, healthcare, technology, aerospace, and international trade. Because of its advantageous economic climate and advantageous location, the state is an appealing option for business owners and investors.
One of the few states in the United States that does not impose a tax on individual earnings is Florida. This indicates that you have the ability to retain a greater portion of your profits. In addition to this, the state of Florida's rate of sales tax is one of the lowest among the majority of states.
Home to many communities
A state with a population that is comprised of people from many different cultural backgrounds, Florida is home to a vibrant medley of ethnicities, customs, and cuisines. There is a wide variety of communities in Florida that can cater to a variety of lifestyles and interests, from the hustle and bustle of a city to the tranquility of a coastal village.
Beneficial location
The state of Florida is home to a wide variety of ecosystems and features breathtaking natural scenery. There are innumerable natural treasures to discover in Florida, from the Everglades, which is home to one of the most distinctive wetland ecosystems in the world, to the Florida Keys and its coral reefs. Additionally, the state is well-known for its beautiful springs, parks, and variety of fauna.
The proximity of Florida to both Latin America and the Caribbean makes it an ideal starting point for exploration in those regions. Due to their proximity to one another, they share cultural links, economic opportunities, and quicker access to go abroad.
Finding the perfect home in Florida
The process of finding the ideal house in Florida comprises a number of processes and things to think about. It includes:
Defining your budget. Conduct a thorough analysis of your current financial standing and draw out a spending plan in preparation for the purchase of a home in Florida. Think about things like the initial down payment, the monthly payments on the mortgage, the property taxes, the insurance, and any other additional costs.
Selecting the most suitable location. The state of Florida contains a wide variety of cities and regions, each of which has its own distinct personality and set of amenities. Do some research into the various regions of Florida to
locate the one that best suits your preferred way of life in terms of closeness to your job, schools, and recreational activities, as well as any other aspects that are significant to you.
Highlighting your preferences. Create a list of the necessities and amenities that are important to you in a house.
Think about things like the size of the house, the number of bedrooms and bathrooms, the extras you want (such as a swimming pool, a backyard, or a garage), and any conditions that are particularly important to you.
Requesting professional assistance if necessary. You might want to think about employing the services of a registered real estate agent who focuses on the Florida housing market. They are able to offer insightful advice, help with property searches, organize property showings, and provide direction throughout the process of purchasing a home.
When planning to move to Florida, you should keep in mind that there are some things people find unpleasant about this state.
The cons of moving to Florida
Before deciding to relocate to Florida, prospective residents should carefully evaluate a number of negatives, in addition to the state's many positive attributes, which include pleasant year-round temperatures, stunning natural landscapes, and an exciting way of life. Hurricanes are common in Florida, especially during the Atlantic hurricane season. This season extends from June to November. These storms have the potential to do substantial damage to property, bring about power disruptions, and put people's safety in jeopardy. The state of Florida experiences a climate that is typified by high levels of humidity, particularly during the summer months. Those who are not acclimated to such situations may find that this causes the heat to feel even more intense and uncomfortable.
Congestion is a common problem throughout much of the state of Florida, particularly in the state's most populous urban centers such as Miami, Orlando, and Tampa. Traveling to and from work can be time-consuming, particularly during busy tourist seasons and during rush hours. Every year, millions of people choose Florida as their holiday spot because it is such a well-known tourist location. During peak seasons, this may result in more traffic, crowded beaches, and longer lineups at popular sites.
Even while Florida's economy is expanding and there are employment openings available in a variety of fields, including tourism, healthcare, and technology, there may be fewer possibilities available for certain specialized professions in the state. Before making a career change, you should conduct a study on the labor market in your particular industry.
If nothing of these scares you, you can begin the moving process to Florida by hiring a professional moving crew from your locally-based moving company.
How to prepare for the upcoming move to Florida
Whether you are moving to a nearby state or across the entire country, relocating to Florida involves some preparation. Even if you called a team of movers to maintain your move, some tasks remain on you:
Declutter your old residence. When packing to relocate, clearing out unnecessary items is a must. Costs will increase in proportion to the quantity of stuff you need to relocate. Decluttering can help you save money on moving costs by reducing the amount of stuff you have to pack, move, and unpack.
Clean your home before leaving. It is important to clean your old place before you move out so that the new people can settle in without any hiccups. They will be relieved to finally settle into a spotless, odorless, and germ-free environment. A sense of success and closure can be gained by leaving the previous residence in good order. It is a great way to get a clean slate and leave the property in good shape before moving on to the next chapter of your life.
Creating a moving checklist. Having a moving checklist can assist you in staying organized and guarantee that you do not forget to do any necessary chores before, during, or after your move. A moving checklist will inspire you to consider all parts of your relocation, such as packing, arranging for movers or renting a moving truck, notifying significant others of your address change, and transferring utilities, among other things. It acts as a reminder of the numerous chores that need to be completed, avoiding you from forgetting important phases in the process.
Another important aspect of moving to Florida is choosing a reliable full service moving company in accordance with your needs. It is of the highest importance to obtain a few moving quotes well in advance to plan your budget and know what to expect from your move.
Working with our full service moving company on your move to Florida
Moving to a new state, especially one as sunny and vibrant as Florida, can be an exciting yet daunting experience. Whether you are relocating from a neighboring state or embarking on a cross-country journey, the thought of entrusting your precious belongings to a moving company can be a bit nerve-wracking. However, fear not, for our dedicated team of Born to Move movers is here to alleviate your worries and ensure a smooth and seamless transition to your new home.
With years of experience under our belt, our fully licensed and insured moving service understands the importance of a well-executed move. We know that your belongings hold sentimental value and deserve to be handled with the utmost care. That is why we take pride in our meticulous attention to detail and commitment to providing top-notch service. From the moment you reach out to us, our professional moving crew will work closely with you to understand your unique needs and tailor our services accordingly. Whether you require assistance with packing, loading, transportation, or even unpacking, we have got you covered.
The skilled movers from our Born to Move moving company are trained to handle all types of items, from delicate heirlooms to bulky furniture, ensuring that everything arrives at your new doorstep unscathed. With a strong focus on both short and long-distance moves, we take pride in providing top-notch service while ensuring damage-free transportation.