Moving to a new place is undoubtedly an exciting adventure, but it also comes with its fair share of challenges. One of the most crucial aspects of this process is the preparation involved. Whether you are relocating to a different city or even a different country, being well-prepared is key to ensuring a smooth transition. From organizing your belongings to researching your new neighborhood, there are several steps you can take to make your move as seamless as possible. From carefully packing up your most treasured belongings to figuring out the best way to transport them, there are numerous tasks that need to be tackled during the moving process.
Taking charge of your own relocation can be quite an adventure. One of the most crucial aspects of this endeavor is securing a moving truck that can comfortably house all your cherished belongings. After all, you would not want to leave anything behind or risk damaging your precious items during transit. Renting a truck can be a practical and convenient solution for a multitude of situations. Whether you are moving to a new home, embarking on a road trip, or simply need a vehicle to transport large items, renting a truck can save the day.
The definition of a rental truck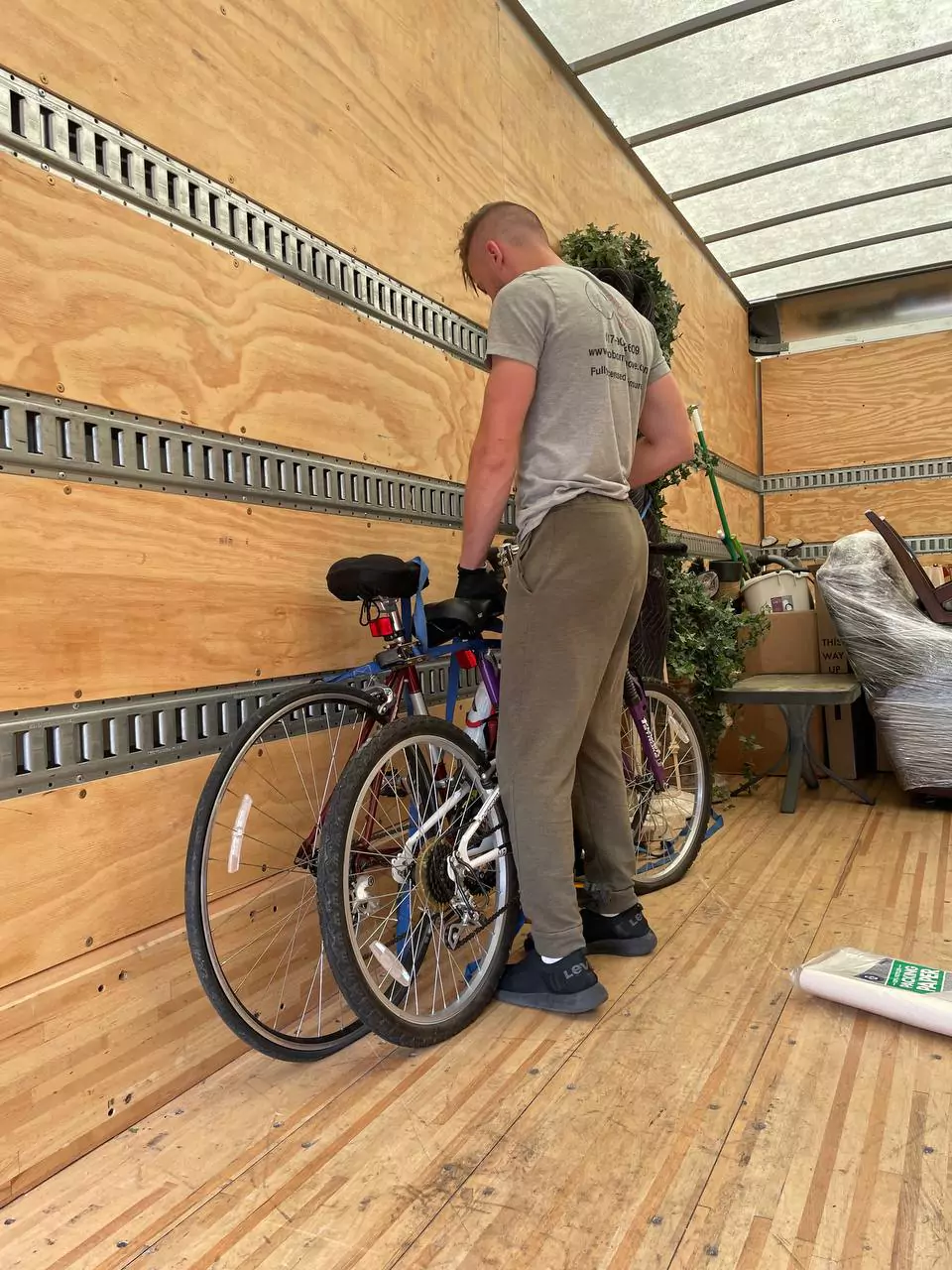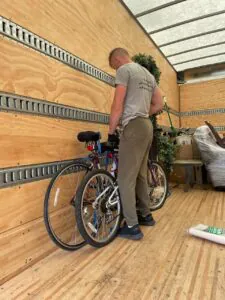 When you need to move your furniture or other items from one place to another, you can rent a truck, also called a moving truck or a commercial truck rental. Moving companies often rent out trucks since they have more available room for customer's belongings and have higher weight capacities than conventional passenger vehicles.
These vehicles are widely used for residential and commercial relocation, where items and goods need to be transported from one area to another. They are a more affordable and time-efficient alternative to hiring movers because customers may take care of the transportation themselves.
You may rent a truck by reserving it in advance, deciding how long you will need it for, and then paying a charge that takes into account things like how many miles you drive and whether or not you need any extra services or insurance. The rented truck must be driven safely, the rented items must be loaded and unloaded safely, and the rented truck must be returned in excellent condition.
How to choose the correct rental truck exclusively for your move
There are a number of things to think about before reserving a moving truck so that you may transport your stuff safely and efficiently. Follow these guidelines to pick the perfect rental truck:
Determine the size of your move. Determine how big of a relocation it will be first. The amount of storage space you will need might be estimated by taking stock of your furniture, appliances, and boxes.
Familiarize yourself with available truck sizes. Typical sizes offered by truck rental services are 10 to 26 feet in length. Choose a truck that is proportional to the amount of stuff you have to move.
Take into consideration the weight of your belongings. Make sure the rental truck has enough weight capacity if you plan to transfer bulky items like furniture or appliances. You should also check the truck's towing capacity if you intend to pull a car or trailer.
Find out about additional features that may be a great help for you. There are a variety of options to consider when choosing a rental vehicle, and they all depend on your unique needs. Lift gates or ramps for easy loading and unloading, tie-down straps or equipment to secure your belongings during transit, and air conditioning or climate control for temperature-sensitive objects are just some of the standard features to look for.
Make your reservation in advance. After picking out the perfect moving truck, be sure to reserve it well in advance to ensure you have it on the day you need it. Booking in advance guarantees the availability of moving vehicles, which can be in great demand during peak moving seasons.
Familiarize yourself with a rental agreement from the moving company. The rental agreement and terms and conditions issued by the rental vehicle company should be read thoroughly before finishing your reservation. Make sure you understand the rental's insurance, fuel, and return rules, as well as any limitations or fees that may apply.
Make sure to gather all your belongings together and pack them securely before putting them into the moving truck you have selected for your move. You should also familiarize yourself with safe lifting techniques, as well as the correct ways of loading your valuable possessions without getting them damaged during transportation.
How rental truck moving services work
Moving companies that rent out trucks to their customers, also known as moving truck rental services, offer customers the opportunity to borrow a truck for the purpose of carrying their goods throughout the process of relocating. The operations of these services often include adhering to a clear procedure:
Reservation process. Renting a truck is the first step in the process, and customers can do it on the company's website, by phone, or by visiting the company directly. Information such as rental duration, truck size, and pick-up and drop-off points are provided.
The pick-up date. On the scheduled pickup day, the customer must come to the rental truck company's site to take up the truck. A valid driver's license, method of payment, and signed rental agreement or contract may all be required of the customer.
The moving truck thorough inspection. The customer and the rental moving company conduct a pre-delivery inspection of the truck. They look for any signs of wear and tear or mechanical problems and make notes about them in the condition report or lease. This precaution will help keep any potential return truck damage claims to a minimum.
The moving process. The customer's responsibility for loading the truck begins once they take possession of the moving truck. They either take turns driving the truck or get help from outside sources. The customer is responsible for ensuring the security of their packages at all times during transit.
Returning the truck to the moving company. The customer brings the moving truck back to the agreed-upon drop-off site at the end of the rental period. It is possible that they will have to top off the gas tank to where it was before pickup. The truck is checked for any damage or problems that may have arisen during the rental time by the truck rental company.
Paying for the rent. The total price is determined by the rental business and depends on factors such as the length of the rental, the size of the vehicle, the number of miles driven, and any optional add-ons. The renter is responsible for the rental amount and any additional charges, such as those incurred for using fuel or returning the vehicle late.
It is essential to be aware that the precise methods and policies governing rental truck moving companies can differ from one another. Therefore, it is in your best interest to become acquainted with the terms and conditions of the rental agreement, including the various insurance alternatives, any limits, and any additional services that may be accessible.
Stress-free moving experience made possible by our professional moving crew
Are you planning your upcoming move? Look no further than the Born to Move moving company to handle all your relocation needs. We understand that moving can be a stressful and overwhelming experience, which is why our professional moving crew is here to make the process as smooth and seamless as possible. Our full service moving company prides itself on providing top-notch moving services that cater to your unique requirements. Whether you are moving locally or across the entire country, our experienced movers are equipped to handle it all.
Since our establishment in 2016, our team of exceptional Born to Move movers has been making waves in the industry. Renowned for their impeccable organizational skills, our movers have mastered the art of keeping track of every single detail involved in a move. From start to finish, they ensure that nothing falls through the cracks, making the entire process seamless and stress-free for our valued clients. Rest assured that all your worries about completing tasks on time during a move will be put to rest. We will load your belongings into the moving truck, prepare your furniture for the move, unload the truck and unpack your stuff for you. By entrusting the task of meeting deadlines to a reliable and efficient team, you can finally breathe a sigh of relief.