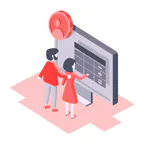 Online and On-site
Free Estimates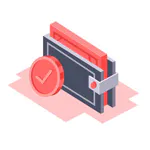 Affordable Rates
and Discounts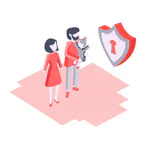 Fully Licensed
and Insured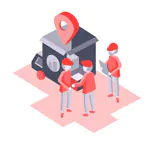 Professional Moving
Crew
There are a few things that you need to know before moving to Alabama. Movers from Boston to Alabama have to know the rules that they will be taken to get their things to Alabama there's going to be I-95 and I-85 they will take you straight to Birmingham or Montgomery Alabama. Birmingham oh Montgomery those are the two biggest cities in Alabama like Fairhope or Madison those are cities where usually our customers move from Massachusetts or from Boston. Born to move movers from Boston to Birmingham AL is a leading moving provider for your long-distance relocation. We have over six years of moving experience moving people across the country or across the town. Our movers have lots of skills and lots of experience and knowledge to move your things properly and on time. Usually, the normal time it takes to move from Boston to Alabama will take us around two days to get your things to the final destination at any place in Alabama.
Alabama also known as the "Heart of Dixie"
There are a few reasons to move there and one of the biggest reasons it's the warm temperature all year around. There are a few mountains in a region. The location is also close to the beaches. it's all located in one state.
Alabama is a cheap place to live so if you're trying to find a job in a  market that might be a good place to develop the industry, particularly a tourist industry.
Birmingham Alabama is the most attractive place to live in the south and it's also the cheapest place to live. and it's all famous for its influence on the civil rights movement and the Jazz industry. When our movers will come to you will wrap all the bigger stuff because we don't want it to be scratched up inside of the truck during the relocation on the 1000 miles distance.
Moving process When you moving from Boston to Alabama
Our moving company wanted to give you peace of mind and all your belongings will be protected by our movers and not only the movers we will protect your belongings by the coverage that will provide for free. Movers will make sure that if something will get damaged during the relocation, we will replace the full value of your belongings. Our Movers from Boston to Alabama make sure to properly dismantle the beds and put them back together and the new destination in Alabama. Our moving packing materials are free of charge. We will make sure that we will provide your flat rate for the relocation over 1000 miles.  Alabama is located around 1200 miles away from Boston Ma. That's why the moving company will make sure to provide your FLAT RATE that will include all necessary expenses and transportation of all of your belongings from Boston to Alabama. If you're looking for time-sensitive movers we will make sure that the deliverable happens in two days. Boston to Alabama movers we will take care of your belongings.
And some of our customers are required to transport vehicles. We can also accommodate your request. Usually, vehicle transportation will come up around $1000 dollars per vehicle.
How much does it cost to move from Boston to Alabama?
Price is probably the most popular question. The cost of the move will be around $5000 and that price will accommodate up to a two-bedroom apartment. If you're moving like a house the price will be around $6000. As you mentioned before that price will include all the additional extra expenses. Please feel free to reach out to us if you have any questions regarding the relocation from Boston to the southern state of Alabama.
Our hourly rates include all other charges:
Labor & Equipment
Floor Protection
Wrapped Furniture
Tolls
Taxes
No Additional Fees
Fuel Charge
Safe Delivery
Guaranteed Price
Movers from Boston to Alabama
Our Moving Company is fully licensed and insured!