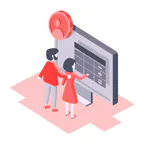 Online and On-site
Free Estimates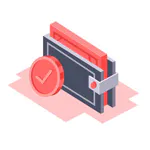 Affordable Rates
and Discounts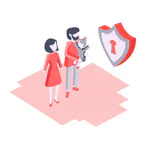 Fully Licensed
and Insured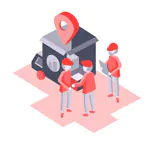 Professional Moving
Crew
If you're looking to move from the northern region of the country to New Mexico, specifically from Boston to Albuquerque, then you will certainly need movers. We can offer you long distance moving services. Albuquerque is a  small city, located in the western part of the country along the Rio Grande River, attracts lots of people because of its low taxes. Our customers are moving to Albuquerque for many reasons. In particular, the surrounding nature and desire to live far away from big cities like Boston, while still having the opportunity to get what they need by shopping at nearby malls. Our moving customers are also looking for a relaxing place to live. By choosing: Born to move movers from Boston to Albuquerque, you are choosing to live freely.
If you are not sure when you will be settled in, don't worry, our movers can move you at any time of the year. Most of our customers move from Boston to New Mexico during the summertime, but if you want to save money, you can move there during the winter. Our Movers are fully licensed and insured and can move you to any part of New Mexico: Albuquerque as well as Santa Fe, another small town in New Mexico. Santa Fe is located right on the border by the Carson National Forest, making this town very attractive for people who are going to New Mexico to save on taxes. That is another reason why people move in from Boston to New Mexico.
Our Movers will be cautious with your furniture we will provide a truck for you to move out to Albuquerque, New Mexico, we will always make sure to maintain a safe environment during the long-distance moving from Massachusetts to Albuquerque, New Mexico. Movers will make sure to bring floor runners and moving blankets to cover your furniture and other belongings to prevent damage during the move. As a piece of mind, everything will be under insurance, so all of the items that we will be putting on the truck will be insured with our moving company. Insurance will cover your possessions up to $20,000, which is more than enough to make sure that if something gets damaged during that relocation, we will fully cover any expenses for repairs. Movers will ensure to sign up for the bill of lading before we start the job so all the charges will be upfront and you can see them before we start moving items.
It takes about 4 days to complete the move from Boston to Albuquerque, New Mexico due to crossing state lines and needing to comply with all the transportation regulations. We may also have to stop at the weigh stations along the way, but it usually takes approximately 15 to 20 minutes to Pass a DOT inspection if one of them will be open on the way to another state.
About the prices
To move a one-bedroom apartment to Albuquerque, New Mexico, the normal time to complete the job will be around 4 days, including the travel time.
The Flat price that we charge will be a flat rate of $9,000 for 2 movers and the truck (all packing materials are included).
Keep in mind that if you have more than a one-bedroom apartment, we will have to send 3 movers. The Flat Rate will be different but will take the same amount of time with three movers as the job will be finished faster.
Price may also vary if moving on a Saturday.
All the prices are subject to change based on availability.
We want to provide you with the best service possible, so please make sure to submit a list of all items for your move for a more accurate price.
If you have any questions regarding relocating from MA to NM, please feel free to contact us and a representative will answer any questions that you may have.
Our hourly rates include all other charges:
Labor & Equipment
Floor Protection
Wrapped Furniture
Tolls
Taxes
No Additional Fees
Fuel Charge
Safe Delivery
Guaranteed Price
Movers from Boston to Albuquerque New Mexico
Our Moving Company is fully licensed and insured!