Moving Size
Movers and Trucks
Rate
approximate time
to complete
approximate
estimate
studio or less
2 guys and 1 truck
$140/hr
3 hours
$420
small 1 bedroom
2 guys and 1 truck
$140/hr
3 - 4 hours
$420 - $560
large 1 bedroom
2 guys and 1 truck
$140/hr
3 - 5 hours
$420 - $700
small 2 bedroom
2 guys and 1 truck
$140/hr
3 - 5 hours
$420 - $700
large 2 bedroom
3 guys and 1 truck
$190/hr
4 - 6 hours
$760 - $1140
3 bedroom apt
3 guys and 1 truck
$190/hr
5 - 7 hours
$950 - $1330
2 bedroom townhouse/house
3 guys and 1 truck
$190/hr
5 - 7 hours
$950 - $1330
3 bedroom townhouse/house
4 guys and 1 truck
$240/hr
6 - 8 hours
$1440 - $1920
4 bedroom townhouse/house
4 guys and 1 truck
$240/hr
7 - 10 hours
$1680 - $2400
5+ bedroom townhouse/house
5 guys and 2 truck
$340/hr
up to 12 hours
up to $4080
*all estimates in the table are based on our experiece and may not always be relevant to your particular move, an accurate estimate can be provided by our managers only
**hourly rates in the table may vary depending on the time of season
Hourly Rate
2 MOVERS & TRUCK
$140/ hr*
INCLUDED
Expedited delivery
2 professional movers
Insurance
Dedicated clean truck
Gas,tolls,miles,taxes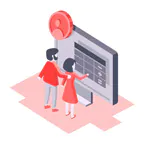 Online and On-site
Free Estimates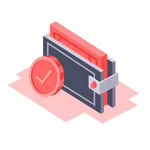 Affordable Rates
and Discounts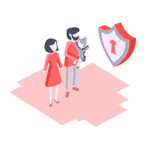 Fully Licensed
and Insured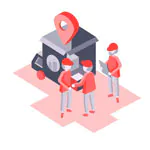 Professional Moving
Crew
Bay Village Movers
At about 25 acres in size, Bay Village is officially Boston's smallest neighborhood. However, don't be fooled! Bay Village has enough culture and history packed into it that once you settle here, you'll never want to leave.
Bay Village has seen a number of transformations since it was built on ground that was once wetland and marshland (thus the name). This is also the hometown of Edgar Allan Poe. During the early 20th century, it was home to distribution centers for both Columbia Pictures and Paramount. It was also a thriving hub for underground bars throughout the Roaring Twenties. None of the marks of those eras remain, however, and Bay Village has evolved into a peaceful community of brick row houses with romantic gardens.
Born to Move Movers
If you're moving there from out of state, even long distance, then call upon the services of the Born to Move company. We'll show up at your house with packing materials before the scheduled start and help you along. We will disassemble, pack, and wrap all your belongings and then unwrap and assemble them after the move. We'll even set up your new home the way you want it done if you ask us! Some belongings are fragile, so we make sure to pack them properly and move them with care.
Why You Can Trust Us
Regardless of whether you're moving to Bay Village or the other way around, residential or commercial, we are fully licensed and insured company to handle every facet of the move. Our employees are professionals and have years of experience under their belts. Being experts in the field, we have dealt with clients with a variety of needs and met them all.
Pricing
With Born to Move, the cost of moving is less than what other Boston movers ask for, as you pay hourly.We provide our own trucks, offer storage, get parking permits, and don't charge for gas, tolls, or miles, either! Just give us a call a week before your date of moving and give us all the important details to get a free quotation. Expect a 20% discount in price if you're moving during the off-season (from September 15 and till the end of April).
We will not only take you to your happy new home, but we'll make it special. That's our guarantee.
Dorchester Movers
Dorchester Avenue, which runs through the heart of the district, proves the fact that today it is Boston's largest and most diverse neighborhood. John F. Kennedy Presidential Library and Museum, which features memorabilia from the president's life and exhibitions on the civil rights era, is located in this neighborhood. Several parks line the banks of the Neponset River, and nearby Franklin Park is home to hiking trails and a zoo.
Move with Us
As we focus on the individual needs of each customer, demand is high for our long-distance or local moving services. When the time comes, our Boston, MA, movers will come to your home with all the packing supplies they need to transport your items safely.
Our movers will carefully pack all your stuff into boxes, wrap each item individually, and load everything onto the vehicle. The Boston movers from Born to Move will take care of all the logistics, and they will also disassemble large pieces of furniture so that they can be carried through narrow passageways. Our professional movers will then drive everything to your new location.
When the moving truck finally arrives at your new Boston house, the movers there will be there to help you unload it. Instead of simply dumping the boxes outside, they will bring them inside, and unwrap the contents. It would be highly appreciated if you could be at the delivery address when our movers arrive. Inside, you can give directions to the movers where you want everything to be placed. Our professional movers will reassemble your furniture, arranging it in the rooms of your choice.
Why Us?
When it comes to relocation services, few companies can compare to Born to Move. What sets our movers apart from the competition, then?
Climate-controlled storage boxes
Getting parking permits if necessary
Moving insurance
Residential and commercial moving assistance
Hoisting services for large furniture
The Born to Move company offers affordable rates, as you pay hourly, and gives discounts on some occasions and situations. For example, the moving cost for a one-bedroom apartment is $160-200 an hour. But you'll pay less if you move home during the winter season: you'll pay only $99-140 an hour for the same one-bedroom apartment.
Our fully licensed and insured company will move you hassle-free to or from Dorchester. Phone us at least a week ahead of time to get a free quotation and schedule your move.
Mission Hill Movers
Though it's less than a mile in size, the Mission Hill area packs quite a punch. Despite being one of Boston's most ethnically diverse neighborhoods, Mission Hill has a quaint residential feel due to its compact size. Beautiful brownstones are hidden around the corners of residential streets, away from the hustle and bustle of Huntington Avenue and Tremont Street. Up the hill, you'll find peaceful neighborhoods with ancient houses that could have been plucked from Jamaica Plain. However, "the Hill" is populated primarily by students from nearby universities.
Born to Move Services
Those who use Born to Move's services know they can count on consistency. Our long-distance and local moving services are so reliable because we cater to each client's specific requirements. When the time comes to get everything packed up and ready to go, our team of movers will travel to your home, with the moving boxes and all the necessary packing equipment.
Packing your belongings and loading them onto the moving truck is a job for the professionals, and that's exactly what we'll do. Born to Move will take care of all the moving details for you, including disassembling huge pieces of furniture to fit through your doorways. All your belongings will be boxed up by our trained staff and then transported to your new home.
The movers will unload the vehicle at your front door. They won't just dump your boxes outside but rather carry them inside and unpack them for you. We would appreciate it if you could be there to receive the boxes when our movers bring them in. You can direct them inside by indicating where you'd like everything positioned.
Also, our movers will disassemble and reassemble your furniture for you, then set it up in the rooms of your choice according to the floor plan you provide, with no additional fees!
Prices
We offer reasonable hourly rates, which start from $160-200 an hour. During winter time you can pay even 20% less. only $99-140 an hour for the same one-bedroom apartment.
Call Us Today
Check our other services, like hoisting, parking permits, insurance, and climate-controlled storage options, most of which are free of charge. Whether you're moving to Mission Hill or away from it, residential or commercial, our fully licensed and insured company will take you there at affordable prices and on time. So, pick up that telephone and get a free quotation and advice on how to start organizing your move.
West End Movers
At the turn of the 20th century, Boston's West End, a rural peninsula, became a hub for immigrants. Today, skyscrapers and Massachusetts General Hospital dominate Boston's polished West End. The riverside Museum of Science and Industry has hands-on exhibits and a planetarium. TD Garden hosts famous concerts and hockey games. Bruins and Celtics fans and North Station rail commuters fill local sports bars, cheap pizzerias, and pubs.
Sound like an ideal place? It absolutely is! Let Born to Move help you relocate to this wonderful part of Boston.
Why Choose Born to Move?
Whether you're moving to the West End or from it, residential or commercial, local or long distance, we take care of your belongings all the same.
Packing
Disassembling large furniture
Loading
Unloading
Unpacking
Reassembling furniture
We will help you arrange your large furniture in your new home as well.
To keep ahead of the curve and reap the benefits of being market leaders, we also offer the following:
Storage
We work exclusively with the best storage facilities because of our national reputation as top packers and movers. They're climate-controlled and weatherproof, so your belongings are safe.
Insurance
We are a fully licensed and insured company, and that allows us to pass on the insurance to our customers. We pack, load, unload, and unpack your belongings to make sure everything is our responsibility, top to bottom.
Piano moving and hoisting services
Large furniture and heavy, fragile belongings like a piano require special attention. Our movers are trained to take care of them with the help of additional equipment. Just let us know beforehand, as this service needs extra labor and is chargeable.
Parking tickets
Moving is a nightmare for parking. If you don't have a loading dock and need more than one parking spot, you may need a permit. It saves time and ensures a good move if you apply for one in advance. Please let us know if you need a permit in either location.
Time to Move
We're more than the average moving service, and we've worked hard for these accolades. So, pick up the phone and let us know everything you need from us and get a free quotation today!
Boston Back Bay Movers
Our Moving Company is fully licensed and insured!