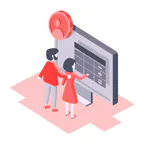 Online and On-site
Free Estimates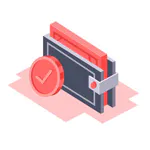 Affordable Rates
and Discounts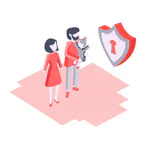 Fully Licensed
and Insured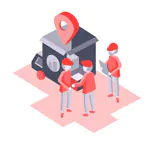 Professional Moving
Crew
Concord is the capital city of New Hampshire.
Concord New Hampshire was initially settled in the village of Penacook. Concord NH is the home of the University of New Hampshire school of law, and this is another reason if you want to get a great education for a cheaper price then you can get one in Boston. And if you are looking for movers from Boston to Concord New Hampshire, we can get you on the right path to do that. If you are still not sure how to get your belongings from Boston to Concord New Hampshire we can give you an opportunity to use our moving company to get your stuff from Massachusetts to New Hampshire. Particularly to Concord New Hampshire. We know Moving can be stressful as it is but movers will try to illuminate the stress by giving you a hand. Oh, Movers will make sure to take care of all of your belongings no matter how big or small is the job. Movers will not only transport all of your belongings to Concord New Hampshire we will also ensure to provide the best service that you can imagine after the move you can give us feedback
on our website or at the Google reviews or yelp reviews.
Please also make sure to check our great reviews online on multiple platforms.
There is not only a good reason to move there for school if you're looking for a quiet place to live on the river of the lake or far away from the big cities. Concord New Hampshire is the perfect place to settle down. You can call your new home. We will be relocating you from Massachusetts to Concord. Movers want to ensure that we will cover up all the furniture with our blankets. We don't want your furniture to get scratched or damaged inside of the truck during the transportation to Concord. Movers also want to make sure that will protect the floors and the walls using our special moving blankets. All the fragile stuff will also be wrapped in moving blankets. We just do not want your stuff to get scratched or damaged. Movers will check all the things before we're going to leave for the new state and will make sure that every room in your old house is empty. Our moving company highly recommends putting all the small stuff in boxes that you would like to move to the new state. If the new house or an apartment you just painted the floors please keep in mind to tell us this information in advance we as a moving company wants to make sure that every part of interstate relocation will go as planned. Movers will be wearing facemasks while they will be in the house at both locations. And if you're not sure if you need a full packing or partial packing because most of our customers are doing the self-packing that means that they will box up all the small stuff but Boston to Concord movers can also help you to pack kitchen stuff that might be tricky to pack into the boxes. We can offer a full packing and service where we can pack up the whole apartment for you to relocate to Concord NH.
What's the price for the relocation from Boston to Concord New Hampshire?
Usually, all moving companies charge $110 an hour. And including the travel time.  The normal time that it takes to get your belongings from Boston to Concord will be about 6 hours that will include the travel time but it also depends on the size of the apartment and the number of items that you will be moving. Absolutely if you will have more stuff than a one-bedroom apartment then we need to send 3 movers. The price for 3 movers starts from $150 an hour that will include all the packing materials and extra charges.
If for some reason you need to cancel or change the date we don't have any cancellation or reschedule policy all of the prices will be final and we will want to make sure that you will check the confirmation email before we start the job because the movers will have to send the bill of lading before we will start moving things into the truck.
Our hourly rates include all other charges:
Labor & Equipment
Floor Protection
Wrapped Furniture
Tolls
Taxes
No Additional Fees
Fuel Charge
Safe Delivery
Guaranteed Price
Movers from Boston to Concord
Our Moving Company is fully licensed and insured!