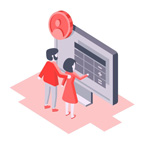 Online and On-site
Free Estamates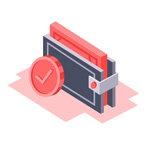 Affordable Rates
and Discounts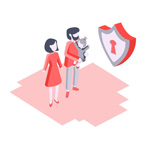 Fully Licensed
and Insured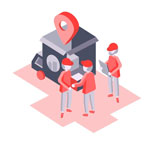 Professional Moving
Crew
Finally! Days of rainy Boston go away and you are ready to move to Los Angeles in the sunshine state of California.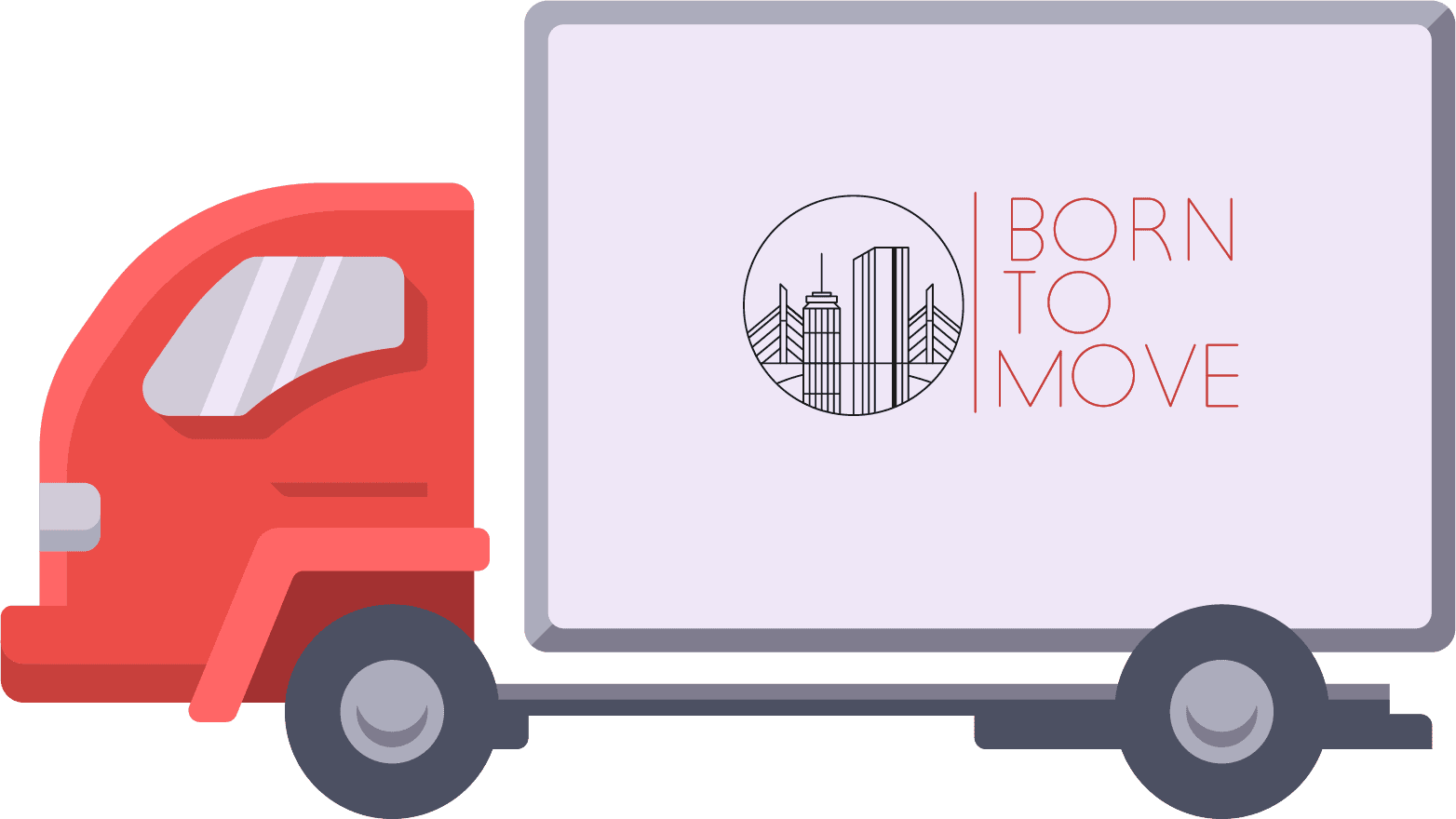 To drive to Los Angeles it takes about 45 hours of straight driving and you have to overcome 3000 miles, and when it comes to this understanding you face a real problem…
How to move your apartments or house? Our moving company is fully licensed and insured for interstate moving. We provide all the equipment and safely wrap your furniture to make sure it will be delivered without any damage. Born to Move movers has a large number of positive reviews where people describe the positive experience of moving interstate with our moving company. You can check them here Yelp, Thumbtack. Born to Move Movers from Boston to LA will deliver your stuff to LA on time and safely.
So, as an example of the Interstate Moving process, we will use Moving Boston to Los Angeles. First of all, for such Long Distance moves we usually make a visual estimate, to find out what size of the truck we need, how many people and etc… After it's done, we give you an estimate of the price. We provide FlatRate that covers all other charges, such as wrapping materials to protect your furniture, gas, tolls, simply everything. You pay a small deposit and the main sum after the job is done.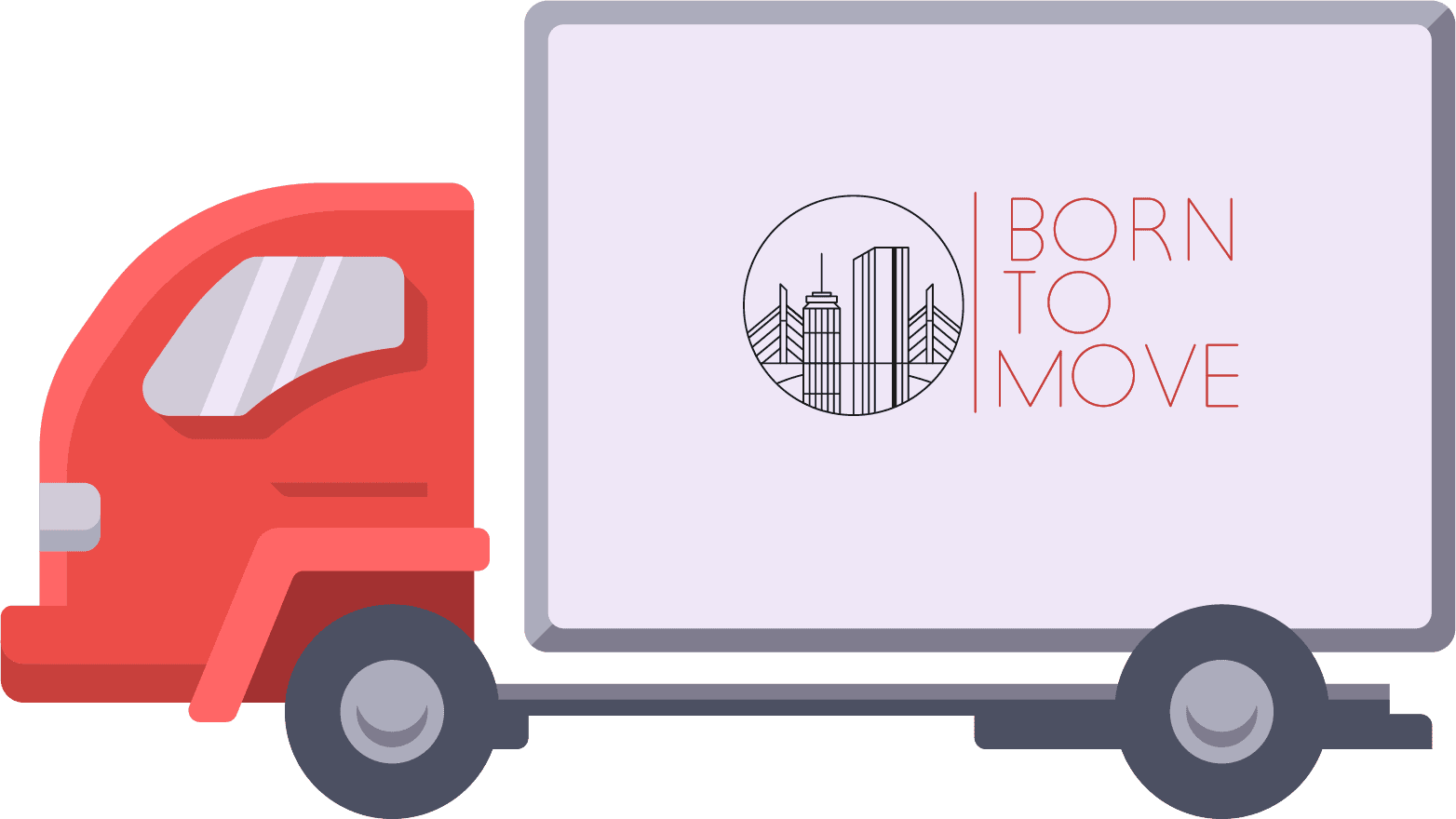 Born to Move to make an express delivery, this means we stop only for a night and drive straight to your place.
Two drivers change each other, to make sure they are always fresh and ready to drive. We have to do this to comply with DOT regulations.
Movers from LA to Boston
We are going back and forth. When you wanted to hire movers from LA to Boston, and went to our website, you came to the right spot. Movers from Los Angeles to Boston will make sure your furniture and boxes will be protected in a very efficient way. All of your furniture is going to be wrapped because we have to drive four days from LA to Boston and the least we want is your furniture to get damaged. That's why we fully protect all of your equipment and your belongings. The moving company from Los Angeles to Boston will make sure that the boxes which are fragile will be on top of the heavy boxes with books while we will be stacking the truck. Movers from LA to Boston not only protect all of the equipment that you're moving, but we make sure to get all of the treatment you deserve. That's why we only provide thick blankets for your moving service from Los Angeles to Boston. Equipment is very important in terms of moving because you don't want to scratch or break any of the items that are valuable to you. Moving companies from LA to Boston have to have good moving equipment as well as a good reputation as well. Check online testimonials on Google or Yelp before hiring a long-distance moving company to Boston. Our guys will wrap all your furniture and make sure that stuff will arrive on time without any problem because moving to Boston is the same as moving to Los Angeles. Please don't hesitate to call us to receive your free estimate.
How much does it cost to move from Boston to LA?
Typically the cost of the move will be around $10.000 total for 1 bedroom apartment.
2 bedroom apartment will cost around $10.000 total.
3 bedroom apartment will be $15.000 total.
We don't share a truck or jobs. All operations performed by our moving company, We will provide the same dedicated truck for your convenience. Learn more about moving costs from Boston to Los Angeles.
Moving Companies Boston to Los Angeles
There are many different moving companies from Boston to LA that can move you a lot cheaper Interstate, but it takes about a month to move you to your place, so in many cases, it's not even an option. There are also companies that say" they can move you to Los Angeles from Boston, but they don't have a license for that. Be smart and check all the information before you move, to avoid situations where you can be overcharged or your items will be damaged or even lost. Born to Move has experience and trust from many customers and always ready to help you with your moving needs. Our Company also provides movers from California to Boston.
MOVERS FROM BOSTON TO LOS ANGELES Local Movers
Our Moving Company is fully licensed and insured!