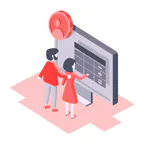 Online and On-site
Free Estimates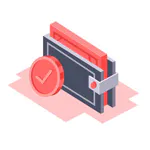 Affordable Rates
and Discounts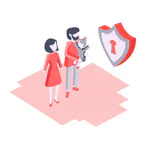 Fully Licensed
and Insured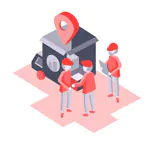 Professional Moving
Crew
Winters in Boston can get really tough but in Minneapolis the even tougher than in Boston so the only one logical choice that you moving there for a job. Sometimes life can take a quick turnaround and you will be in need of Long-distance movers.
If you are in search of a professional moving company that will relocate your long-distance to the middle of the United States. Movers will be glad to accept the challenge because our company offers not only protection of your possessions. You can join us in the great moving family during relocation from Massachusetts to Minnesota.
If you choose to drive the truck on your own it might take several days to make it to the final destination. Our company will make your location easier. For such a long-distance move our representative will contact you to determine the flat rate for your move and equipment necessary to handle the job appropriately. We will also be signing the paperwork before the movie makes sure to find trucks big enough to fit all your belongings on one trip.  Well, it can be difficult to drive 22 hours from Boston to Minneapolis our movers will make it stress-free for you and your family.
Moving from Boston to Minneapolis
The process of moving is fairly simple you'll pick up your belongings for them on the truck and drive to the final destination but for some of our customers, it's easier to find somebody that's why our company is trying to help you accommodate such a long-distance move.
The average cost of moving from Boston to Minneapolis will be around $5000 including all expenses.
Our movers will carefully protect your furniture with padding put belongings on the truck. We will collect all small items that you were left in the closet or in the kitchen and make sure everything is clean after we put your belongings on the truck will start driving right away. Compared to other moving companies the same crew will be assigned to do your job with the same truck. We want to make sure that we will make guaranteed delivery on time usually it will take 2 to 3 days to deliver your stuff to Minneapolis. Once the truck arrives in Minneapolis we will unload everything put them in the places that you want to see your stuff will assemble your bed and make sure we will send it correctly after the move is completed we will sign the paperwork and collect the rest of the payment while we're doing that will also and Rob all your belongings we will remove moving blankets and fold them in our truck. Our company offers insurance for your belongings because we value your stuff we can get insurance from us or from a different vendor. Long-distance moving does not have to be stressful it has two brand new lights in your life. Born to move are happy to help your family relocated on such a long-distance move no matter how big is your apartment we will be always glad to help you with your relocation needs give us a call today to schedule an estimate.
About Minneapolis
Minneapolis is the most populated city in Minnesota St. Paul is the state capital and has a historic feel great architecture a lot of directions.
Minneapolis offers a variety of venues and food within the town.
Minnesota called bread and butter state because of the numerous butter making plans and floor meals also state has the nickname land of thousand lakes that you can find on the Minnesota plates Minnesota has over 15,000 lakes
Our hourly rates include all other charges:
Labor & Equipment
Floor Protection
Wrapped Furniture
Tolls
Taxes
No Additional Fees
Fuel Charge
Safe Delivery
Guaranteed Price
Movers from Boston to Minneapolis
Our Moving Company is fully licensed and insured!