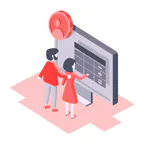 Online and On-site
Free Estimates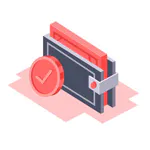 Affordable Rates
and Discounts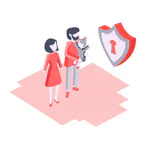 Fully Licensed
and Insured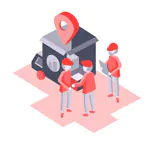 Professional Moving
Crew
When you decided to move from Boston to Providence that can be for a variety of different reasons Providence is the cheaper place to live than Boston or you got a job in Providence that's one of the reasons that's why people move to Providence RI. If your big fan of surfing this State will offer a variety of beaches where you can surf during the summertime as well as the wintertime as long as you have the right equipment to do so.
The move from Massachusetts to Rhode Island is an interstate move but it's a still short distance between the two largest cities in both states.
Distance between two cities is about 75 miles total and to go from one place to another it will take you in about an hour and 15 minutes total.  Rhode Island also is the smallest state in the United States.
Moving from Boston to Providence
If you're looking for local movers you will start your research online. Once you find a local moving company that is available in your area you need to check if they have good reviews and if they are fully licensed and insured please make your research widely before making the final hiring decision to get a moving company from Boston to Providence RI. Born to Move Moving company is fully licensed and insured. Our movers have an amazing reputation online.
That's why when we will come to pick up your stuff in Boston we protect your belongings with wrapping after arriving in Providence we will drop all your furniture protected with moving blankets and we will provide floors protection such as floor runners then we will start disassembling your bed we will secure your belongings in the truck because the truck is bouncing boxes and straps so your load won't be moving around inside of the truck while we will be on the road to your new home. You can also be in our truck while will be driving to the new destination. Once movers arrive we will unload the truck put everything together such as your bed and dresser we will disassemble them at the pickup point. Our company will unwrap all your furniture. And put everything in rooms as you put stickers on furniture and boxes we will put them in the same room.  Once unloading is complete we will sign a bill of lading and movers will give you a receipt and we will come back to Boston. On average time length, it will probably take around five hours to complete the job and 500$ to 600$ total depending on the amount of stuff that you will have.
Moving to Providence
Our company offers complete moving insurance including insurance from Boston to Rhode Island. We are a fully licensed and insured moving company that will relocate your life from Massachusetts to Providence RI
Customers that already moved to Providence found an attractive cheaper lifestyle.
Providence is famous for its food and festivals on the river. Rhode Island is also known for making jewelry and silverware.
The original Providence RI name was Providence Plantations but then the plantation Word was removed.
When is the cheapest time to move from Boston to Providence?
Because most people are moving from Boston to Providence in the spring or fall, you can often catch discounts by moving in the winter.
Best neighborhoods for families:
Blackstone
Wayland
College Hill
Federal Hill
Fox Point
Mount Hope


Moving Company Insurance

Every state requires moving companies to carry different levels of insurance. Released Value Protection is the most economical option because it doesn't cost anything. It is offered by movers at no additional charge, but the protection is minimal. Under this option, the mover is responsible for no more than 60 cents per pound per article. For example, if your mover lost or damaged a 70-inch TV weighing 30 pounds, you would only receive $15 (60 cents x 25 pounds). If you need the full value of your items to be covered, please consult with the moving company you're hiring for other options or a third-party insurance provider. Gladly we offer our full replacement value insurance for our clients at additional cost.

Moving Checklist: Our moving checklist will help you have the peace of mind that you've got everything covered.8. Learn more about how to protect your move at the link below.https://www.fmcsa.dot.gov/protect-your-move/search-mover


How much does it cost to rent a  moving truck from Boston to Providence?

Renting a moving truck is the cheapest option, but it requires you to do all of the driving and labor; these estimates include the estimated fuel cost:

Moving a studio or 1-bedroom apartment in a rental truck will cost around $200 to $300. A bigger move will cost $230 to $300, and a 3+ bedroom move from Boston to Providence costs from $300 to $400.
Movers from Boston to Providence,RI
Our Moving Company is fully licensed and insured!