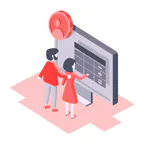 Online and On-site
Free Estimates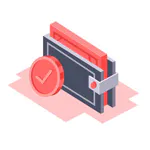 Affordable Rates
and Discounts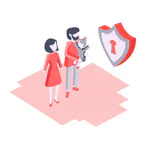 Fully Licensed
and Insured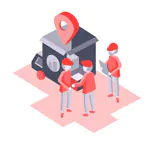 Professional Moving
Crew
When you are planning to move from Boston to Silver Spring Maryland you're probably looking for Movers and the cost of the relocation from MA to DC. Silver Spring Maryland is the neighborhood of Washington DC. Also is part of the state of Maryland and if you got the job in Washington no matter where in the neighborhood you'll settle down we can relocate your belongings on short notice.
What's the price?
When it comes to relocation from Boston to Silver Spring you see we can give you a Flat Price which will start from around $2000 and that price will include all the necessary transportation expenses to get your stuff from Massachusetts to DC. How the process will work we will come to your place movers will wrap and protect all of the necessary big furniture that needs to be protected. We will also pack up all the small stuff to the boxes and then will bring it safely to the truck after that, we will drive the truck to the parking lot. Drivers will leave it overnight until midnight. At midnight we will start driving to Silver Spring Maryland from Boston. If some of the furniture needs disassembly or reassembly we can do that with no problem. Our moving team is highly trained and proficient in the tasks. Movers will be wearing gloves and a mask in order to protect you from the virus. After we leave the truck on the parking lot we will come back around midnight as we mentioned before and Movers start driving the truck to Silver Spring. Approximately it will take them around 8 to 9 hours depending on the road conditions and the traffic that might happen close to Washington DC. Also, movers will have to comply with the DOT regulations so it might take some time to stop. After movers will arrive at Silver Spring Maryland, we will start unloading all the stuff to your apartment where you have an elevator building or do you live on the ground floor it was better for us will still bring all the stuff to the rooms that you desire to see all your bigger furniture and boxes but of course, you just need to label the boxes for each room.
After we are done unloading we will collect the payment and will head back to Boston.
Regarding the payment, we will collect 50% as a pick up in Boston another 50% in the Silver Spring Maryland and if you would pay with cash you can receive up to a 5% discount.
Please know that our moving company is fully licensed and insured. We have all the necessary insurance to perform out-of-state long-distance relocation to Silver Spring Maryland. Also, all your belongings and all your stuff will be under insurance of the $20,000  it will give you some peace of mind for your furniture protection.
Our flat rates include all other charges:
Labor & Equipment
Floor Protection
Wrapped Furniture
Tolls
Taxes
No Additional Fees
Fuel Charge
Safe Delivery
Guaranteed Price
Movers from Boston to Silver Spring
Our Moving Company is fully licensed and insured!