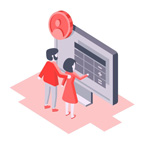 Online and On-site
Free Estimates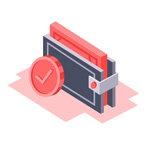 Affordable Rates
and Discounts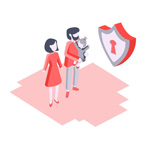 Fully Licensed
and Insured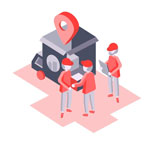 Professional Moving
Crew
Struggling to find a reliable locally based moving company to handle your local moving? Our full service moving company is here to offer assistance of the most prominent and proficient Burlington MA movers that will perform all the relocation tasks involved in the process. We understand how difficult it is to relocate on your own, thus our Born to Move moving company offers an extensive range of services performed by an experienced team of moving experts. Each employee of our moving company will make sure to deliver a stress-free moving experience regardless of all difficulties that can potentially occur.
Crucial reasons to hire our proficient Burlington MA movers
What distinguishes our fully licensed and insured company from other moving providers located in the proximity are skilled and knowledgeable movers in Burlington MA. We believe that hiring only the best people in the field is the secret to success and our movers are ready to prove that. Why should you hire our professional moving crew in the first place?
A higher level of safety for your possessions. When you have to move a lot of things in a short amount of time, there's a good chance that some of those things may get broken. It is possible that you could run into a door frame, breaking a chair leg in the process, or you could accidentally dump a package containing fragile objects into the floor.Movers with experience are well-versed in the most effective strategies for transporting huge quantities of personal property without damaging any of it. They take extra precautions with things that are labeled as "fragile," and they also have materials on hand to wrap larger objects, such as televisions and furniture, in order to shield them from any harm.
When you're moving on your own, there's a lot of chaos involved, and it's easy to lose sight of a box or two in all of the confusion. On the other hand, one of the services provided by professional Burlington MA movers is keeping an inventory of the boxes and the items inside of them to ensure that everything is delivered to the new place.
Let's confront the fact that moving is really strenuous work, and the list of responsibilities that need to be completed seems to go on forever. So instead of doing it yourself, why not pay someone else to do it for you? Think of all the things you could get done while your belongings are being moved by moving experts while they are hard at work. You can make memories with your family and loved ones during the relocation process by spending time together saying goodbye to your present neighbors, discovering your new community, and completing any remaining cleaning tasks.
Taking into consideration the complexity of a move, the Burlington MA movers operating at our moving company make sure to deliver a wide range of services available inexpensively. Since there is a variety of tasks to be performed simultaneously, relocation services are developed accordingly.
Born to Move moving company reliable relocation services
The team of skilled movers operating at our safe and insured moving company will do all the packing services for you and unpacking, furniture disassembly and reassembly, on-site estimates, and many other things required to be done to maintain your move. Keep in mind that for local relocation our movers near me in Burlington MA are charged hourly, starting at $140 for two movers engaged in the process, and $190 for three relocation experts from our company. The Burlington MA movers will also reserve a truck exclusively for your belongings so as to transport them to the specified location in Massachusetts within the same day. Any fragile items are properly wrapped in soft blankets and other free packing materials to avoid damage during transit.
Why choose our Born to Move movers?
Our Burlington MA movers are simply the best in the moving industry. If you check out our website among other moving companies near me, as well as multiple feedback from former customers, you will find out that our Born to Move moving company has been very long in the field, which allowed us to develop not only an extensive range of moving services to satisfy customers' needs but also personal approach and skills required to perform all tasks involved in the relocation process. The professional moving crew is capable of organizing a move of any complexity wisely, following the requirements of each client. Do not hesitate to get in touch with our competent movers wisely to book your local move.
Burlington MA Movers
Our Moving Company is fully licensed and insured!