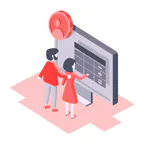 Online and On-site
Free Estimates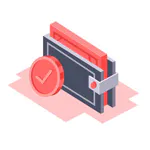 Affordable Rates
and Discounts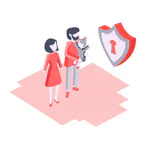 Fully Licensed
and Insured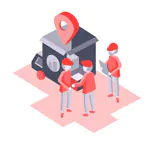 Professional Moving
Crew
Concord NH movers
Each move requires a significant investment of both physical labor and mental energy. Because of this, our expert moving service in Concord, NH, is unparalleled in its quality and its competitiveness regarding cost. Because we continually go above and beyond what our Concord customers expect, Born to Move movers have maintained their status as one of the highest-rated moving companies in Concord NH for many years.
From little apartments to sprawling estates, from offices to relocations from the country to the city, our top-rated expert Concord movers in NH have seen it all. You may have faith that movers will provide your relocation with the appropriate care it requires and that skilled movers will be able to deal with any unexpected issues that may arise. Our trained movers will handle everything from packing to loading to unloading the moving trucks at your new home or office. As you relax and take it easy, knowledgeable movers will take care of every detail of the move.
Concord NH moving company that complies with all relevant licensing and insurance requirements
Born To Move movers have handled hundreds of local and interstate moves, and our Concord clients have always been happy with our work. Because of this, we have years of experience as organizers, and our Concord movers can help you arrange every detail of your local move or interstate, including the use of any temporary or permanent storage facilities you may need. If you use our moving services, to a new state will be a joy from start to finish, no matter where you're headed. We are also aware that there is much more to moving than just packing, loading, driving, and unpacking.
We understand that quality is crucial to households in Concord, NH. Thus it might be difficult to find a cheap moving company that can meet your expectations. Movers at Born to Move understand how important it is for you to feel confident in the movers you choose to transport your valuables. Our business model has predicated on the idea that the needs of our Concord customers come first. As a local and long-distance moving business, we are proud of the excellent reputation our movers have earned from our many satisfied customers. Also, you may trust us since we are a professional and secured Concord NH, moving company. As a fully licensed and insured moving company, Born to Move movers can provide local and long-distance services to any individual.
Expert moving services from a trusted Concord NH moving business
There is no getting around that moving is a stressful experience, regardless of whether it is your first time doing it or you are a true professional at the process. It's aggravating that no matter how much you plan, you always seem to be short on time or packing supplies when it comes time to move. Concord movers on your own may save you money, but weighing the savings against the time and effort. There's also the risk of harming yourself or your belongings during a do-it-yourself relocation.
Instead of worrying about finding a friend in Concord to assist you in moving, just give Concord movers a call. We are the most dependable and effective Concord movers in the business, and our movers always adhere to the best standards in the business. As a reputable moving company in Concord, NH, we are happy to provide a wide variety of moving services to accommodate your every relocation requirement at a price that fits your budget, whether a residential or commercial shift. Here is what our movers offer:
Both local and interstate moving.
Pick up and move your home or business with expert Concord movers who specialize in residential and commercial relocation and have undergone intensive training.
There are options available for both temporary and permanent storage of your moving belongings.
Providing services in packaging and wrapping, carried out by qualified movers.
Additional options from experienced movers to make your move easy, quick and hassle-free.
Our Concord movers team is well-regarded because we provide a comprehensive moving service from beginning to finish. Our skilled and efficient Concord movers will care for everything so that you can relax. Movers are sensitive to the fact that moving may be a stressful experience and will strive to alleviate that tension as much as possible.
Why you should hire Concord movers
Your decision to postpone or delay the completion of your moving project may have been influenced by the many challenges associated with moving as well as the anxiety caused by the search for effective movers. Our Concord NH, moving company has been given a great deal of favorable feedback from pleased and contented clients. Our professional movers in Concord NH will work tirelessly to ensure that every one of our clients is entirely delighted with our moving service. We're proud to be one of Concord NH most reasonably rated movers, and we do all we can to keep our prices low so that residents of New England's gem can afford to use our services regardless of their budget.
Given the many variables that might affect the final prices of a move, using a moving cost calculator is a time-efficient and accurate way to acquire a ballpark figure. So that you may make the most informed choice for your move and budget, we've made receiving moving quote as easy as possible. Get in touch with us and we will provide your with a quote for you local or long distance moving,
Hourly rate will start from $140 per hour for 2 guys and $190 for 3 guys, including a truck and packing supplies.
Concord NH movers
Our Moving Company is fully licensed and insured!