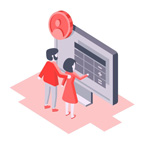 Online and On-site
Free Estimates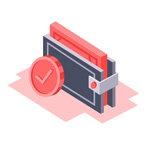 Affordable Rates
and Discounts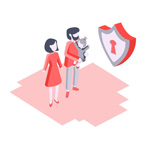 Fully Licensed
and Insured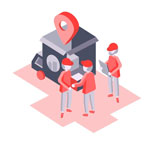 Professional Moving
Crew
Moving an office or residence is a procedure that calls for specialized abilities. Moving on your own might turn into a horrible experience if you neglect the fundamentals of transportation. Any from reliable moving companies near me can make the process of relocating much less stressful. Born to Move moving company has the expertise to assist any client. If you want your relocation to go well and swiftly, hiring a professional crew is the way to go. Get in touch with us, and we provide you with skilled and reliable movers in Danvers MA. Plan ahead by coordinating with our office personnel. Call Born to Move movers at (617) 903-2609 or submit our online quotation form now to receive your free moving estimate and talk with one of our friendly and competent movers.
Affordable and professional moving service in Danvers MA
Danvers, Essex County, is roughly 35 minutes north of Boston and is close to Salem. Before 1752, the area now known as Danvers was a part of Salem. However, the residents of this area wanted independence and successfully petitioned for a town charter. Danvers is a popular choice for families because of its friendly community atmosphere, beautiful residential areas, and excellent educational opportunities, and Born to Move movers is proud to be one of the most recommended movers near me in Danvers MA. We're here to make sure our clients have access to unparalleled logistics and storage facilities. We have been fully licensed and insured Danvers MA movers for years, so we understand what it takes to relocate a house or company in the area. Our professional moving service in Danvers MA proudly offers to our customers:
Convenient move with a stress-free moving experience. If you're careful and organized, you may complete your move to Danvers MA in a single day. You may rest assured that nothing will go missing if you hire our skilled movers. Everything will arrive safely and intact. It doesn't matter to us how big or little the cargo is. We can pack and move out of a three-bedroom apartment just as quickly and easily as we would a one-bedroom. As always, trustworthy Born to Move movers is here to lend a hand to those in need of a safe and insured move.
Local moving that is reasonably priced. The cost is completely out of your hands. We pride ourselves on our fair pricing and detailed price list. Our business does not have any sneaky charges or additional costs. Our affordable moving rates start at $140 for 2 movers and $190 for 3 movers per hour. Please call us if you are looking for a dependable and affordable moving company in Danvers MA. You will be up and ready to host a housewarming celebration the day after moving in.
Competent and quality moving services. Relocating is a normal activity that most of us will do at some point in our lives. We appreciate how hard it is to entrust a complete stranger with your valuables. Born to Move, on the other hand, is an excellent option. Given our company's background, expertise, and available resources, we can fulfill any order. Delivering packing services for you our movers carefully pack your belongings in boxes, protecting them with free packing materials. No scratches or other damage will occur thanks to the expertise of our professional moving crew.
If you're ready to take the next step in your life, make a move. We understand that for each customer, it is not only about getting their furniture moved but about how well that job is done. Our movers will take care of everything for you, from packing your boxes to unloading the last of your items into your new home.
Trust your move to the best full service moving company
We are skilled movers who can handle any of your relocation needs. If you're looking for a reliable Danvers MA full service moving company, go no farther than Born to Move. We have decades of experience in local moving, thus our services are unparalleled and our rates are low. Our goal is to ensure that the entire relocation process is stress-free and enjoyable. Our Danvers, MA, full-service movers take great care to deliver your belongings safely and promptly within the same day. Call our locally-based moving company for all of your needs. Whatever your motivation for moving – remodeling your house, relocating for employment or school, or moving in with family, we've got you covered.
Danvers MA Movers
Our Moving Company is fully licensed and insured!