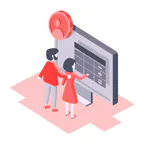 Online and On-site
Free Estimates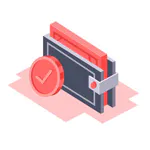 Affordable Rates
and Discounts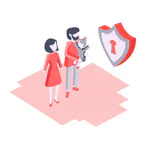 Fully Licensed
and Insured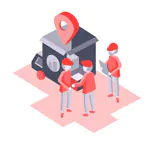 Professional Moving
Crew
Are you moving to a new house somewhere in the state of New Hampshire? Our full service moving company is here to provide professional relocation assistance that you can easily afford, and our Derry NH movers are able to successfully manage moves of any complexity. The Born to Move movers we hired have been working in the relocation industry for a number of years, during which time they have learned to prioritize the requirements of our clients. Because our professional moving crew is aware of the significance of providing the essential support and assistance, we make available a comprehensive selection of moving services, which are carried out by trained moving experts of our relocation company who maintain local moving in the aforementioned area.
Not only do we offer a comprehensive selection of relocation services to our clients, but we also have the most qualified individuals in this industry working for us. We believe that a good employee should have the following characteristics to be able to perform the job properly:
Dedication.
Reliability.
Communication skills.
Capability to work effectively within a group.
Ability to solve problems wisely.
Open to expanding knowledge.
Because our fully licensed and insured moving provider hired the specialists who possessed the aforementioned qualities, we were able to differentiate ourselves from the other moving companies in Derry NH. In addition, our relocation company is eager to demonstrate to you why the movers from Derry NH that we employ are the most qualified in the industry.
What will our Derry NH movers do for you?
Relocation within the state is a gradual process that involves a variety of tasks to be performed. Performing them on your own can be very challenging thus hiring reliable and trustworthy among moving companies near me will help you avoid both injuries and damages. Since there are multiple things to be done before hitting the road, our Derry NH movers make sure to perform all the tasks simultaneously, operating in a group consisting of a few highly proficient and competent moving experts. What will our safe and insured Born to Move movers do for you when maintaining your move?
Pack your things for you. Our locally-based moving company offers reliable packing services for you, using an extensive range of supplies and packaging. Your items will be safe and protected in boxes of the appropriate size, secured with high-quality heavy-duty tape.
Disassemble large pieces of furniture. Are there any bulky items you want to get moved, too? The proficient movers near me in Derry NH will disassemble large pieces of furniture, covering fragile objects with soft blankets and other free packing materials. When arriving at your new place, they will reassemble the furniture neatly.
Perform on-site estimates. You can get a free quote from our professional moving service in Derry NH or ask our Derry movers to perform an on-site estimate. Keep in mind that for all local moves our moving experts are charged hourly, starting at $140 per hour for a two-member moving team, and $190 per hour for three moving experts.
Stow all your valuable belongings in the moving truck. We make sure all your valuable possessions are moved within the same day safely and securely. The Born to Move movers owns trucks of various dimensions so as to accommodate any quantity of goods without damaging them. When maintaining your move, we will stow all your pre-packed possessions in the moving truck our team of experts has previously selected according to the inventory.
When the moving process is over, you won't be surprised by any additional costs that weren't discussed beforehand. Our Derry NH movers have a strong commitment to our customers because they are aware that the only way to successfully meet our customer's requirements is to work together in an open and collaborative manner. The team of proficient movers operating at our company is available at any time that is most convenient for you, and they will do everything in their power to make sure that your relocation goes off without a hitch.
Is it necessary to hire prominent Born to Move movers?
Do you really need to hire a team of skilled movers to handle your relocation? In terms of receiving a stress-free moving experience and avoiding both major and minor issues that can occur unforeseeably, hiring a professional moving crew consisting of experienced movers is highly recommended. Our relocation provider is ready to prove that our employees are the best in the field and they can maintain your move no matter how difficult and challenging it is. Contact us for more information regarding your upcoming relocation and final cost.
Derry NH Movers
Our Moving Company is fully licensed and insured!