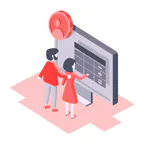 Online and On-site
Free Estimates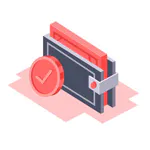 Affordable Rates
and Discounts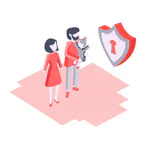 Fully Licensed
and Insured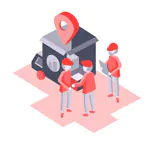 Professional Moving
Crew
Looking for a reliable and professional moving crew to maintain your move? Our Born to Move moving company is here to offer professional relocation assistance, as well as the support of experienced and skilled Hartford movers. From now on, there is no place left for unnecessary worries and stress that occur when moving to a new place. Our prominent movers perform an extensive range of relocation tasks while delivering reliable and affordable moving services.
The team of movers from Hartford operating at our full service moving company has gone through intensive training to be able to maintain the move of any complexity wisely. Our movers organize both short- and long-distance moving, providing equally excellent results and delivering a stress-free moving experience. Not only are we distinguished from other moving companies near me by our ability to fulfill the demands of our customers, but also by the qualities our Hartford movers possess.
Advantages of hiring skilled Born to Move movers to maintain the move of any difficulty
Whether you are relocating to the surrounding area or getting ready for a long-distance move, the process requires putting lots of effort and spending much time properly preparing to hit the road. The fully licensed and insured moving experts operating at our moving company are ready to turn your move into a stress-free memorable journey. We possess the necessary qualities of a good employee so as to deliver all-encompassing services. By hiring our skilled experts, you will get to enjoy personal assistance consisting of:
Providing free packing materials when preparing customer's inventory for the scheduled move.
Protecting fragile items by wrapping them in soft blankets.
Disassembling and then reassembling large furniture using the necessary set of tools.
Introducing clients to a customized moving plan created according to all their needs and desires.
Being extremely careful with customer's valuable belongings packed for the move.
Giving a piece of advice and other informative help if required.
Our professional moving service in Hartford is known for its affordable prices, variety of comprehensive services, as well as other qualities that make us stand out from the crowd. One of the most valuable qualities our employees possess is the ability to work in a team. The moving process, as exciting and demanding as it is, is a process that requires multitasking, which means performing various tasks simultaneously. Smart organization and the ability to trust and work with other team members are the keys to our success.
Moving services offered today by prominent Born to Move moving company
A good moving provider is distinguished by a number of available relocation services. Through many years of operating in Hartford and surrounding areas, as well as other states, our Hartford movers have learned the needs of our customers, which allowed us to develop moving services based on not only the crucial aspects involved in the relocation process but also clients' needs. As of today, the skilled team of professionally trained movers from Hartford delivers the following services:
On-site estimates. Our moving experts need to know exactly how much stuff you want to get moved to the specified destination. The movers are charged hourly, and there are many factors that determine the final cost of a move. We can perform on-site estimates, arriving at your place and assessing how many items there are to be packed and stowed. It also helps us decide which moving truck is the most appropriate to accommodate the assessed quantity.
Online estimator. In case you are not interested in requesting on-site estimates, you can get a free quote instantly by using the online calculator available on our website. Fill out the form by providing the required pieces of information to receive the final cost of your move. Additionally, you can get in touch with our staff directly.
Packing services. Using boxes of various dimensions and other obligatory tools, our movers manage to prepare all client's personal belongings meticulously, while also being extremely careful with any breakable items.
Furniture disassembly and reassembly. The team of skilled movers operating at our company will disassemble any large pieces of furniture for you, making sure to prepare the environment around in advance to avoid potential damage and injuries. When arriving at your new place, Hartford movers will reassemble the furniture.
Prompt shipping of customer's valuable possessions. Are there any items you want to be moved promptly? The team of our movers will deliver it to any specified location within the shortest time frame possible.
Do not hesitate to get in touch with our prominent movers in Hartford to enjoy the professional skills and qualities of the best locally-based moving company.
Hartford movers
Our Moving Company is fully licensed and insured!