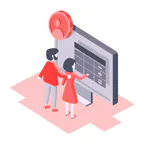 Online and On-site
Free Estimates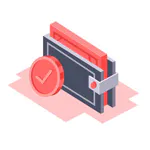 Affordable Rates
and Discounts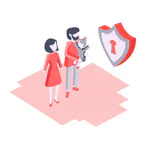 Fully Licensed
and Insured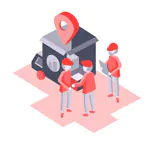 Professional Moving
Crew
Hartford Movers Company
Movers who work within the state tend to think of it as much easier than going far away. However, it is still easier said than done. At Born to Move, we know how complicated it can get, so we strongly recommend that you use professional movers' help while moving from Hartford around CT. Hartford movers will assist you throughout the whole moving process. Our fully licensed and insured moving company guarantees quality service for your CT moving.
Movers' Expertise
Your moving within Hartford, CT, will be effortless with our professional Hartford movers. Born to Move's movers offer an incredibly convenient and comprehensive moving service. Our movers are experts in the field; they have years of experience in moving clients safely and quickly. Here are the steps our movers take in their work with your relocation from Hartford:
The Movers Give You a Quote for Moving from Hartford
After you have contacted our company, you should take a look at what you'd like to take with you from Hartford. We will come when you need us to give you a moving quote – this is the approximate pricing of moving your stuff around CT. The movers will also check what kind of tools they'll need to bring and how many packaging materials will be necessary.
Movers Assist You with Disassembling and Packing in Hartford
You don't have to worry about your large furniture – our Hartford movers will help you to disassemble it. They will also wrap everything up for safe and convenient travel. Our movers also always take floor protection into consideration; we know how important it is, even though you're leaving your Hartford home.
Movers Load Up Your Belongings and Move from Hartford
The movers will load your belongings in the truck so that you don't have to worry about that. They will then move all the contents of your home from Hartford to anywhere in CT in a timely manner. We will make sure there will be no damage caused in the process.
Movers Unwrap and Assemble Everything in Your New CT Home
Of course, the movers don't leave you once your home has left Hartford. They will get everything to your new home anywhere in CT, unwrap it and reassemble your large furniture. Imagine: your home will look just like it did back in Hartford.
Company Prices
You might think that a professional service like this would cost a fortune. Not with Born to Move! With our moving company, you can choose any extra service you need for your Hartford move or just stick to the basics. These are services like getting parking permits and insurance. The overall price also depends on the season. The movers' hourly rates in winter are generally lower than they are in the warm season. Consider this while planning your move from Hartford. For 2 movers we charge $140 per hour including truck.
Also, the price is not affected by the cost of gas, tolls, or the time spent in traffic jams. Our movers take your time and money seriously, so you don't have to pay for a flat tire exchange or snack stops. The price you are given at our company's Hartford office is fixed; you won't be unexpectedly charged more later on.
Movers' Doubts
We understand that even after a thorough description, you might have doubts about hiring movers and working with our moving company. Let's go through some of them:
"What if my expensive interior pieces get damaged?"
If you're worried about some fragile or pricey pieces, with our company, you can get insurance. It won't be too expensive as you're hiring movers within the state of CT.
"The parking lot next to my Hartford house is always packed. There's no space for vans."
Parking is definitely something you should think about in advance. You can leave it to our service to book and pay for the parking space both in Hartford and your new home for an additional payment. Or you can take it upon yourself, which, of course, won't be free either. It can be a daunting task, especially when it comes to sorting out parking issues in a different city.
"I'm planning to move in the summer. There will be no available movers in Hartford."
Born to Move will provide you with professional moving service at any time. Contact our company in Hartford about a week before your moving date, and a team of movers will be allocated to you.
"I have to move an enormous piano in Hartford. Who could load such a thing?"
Our company has years of experience in moving pianos. This is something our company is especially proud of. Your piano will be packed and carefully moved across CT by our Hartford movers. Just mention it beforehand for them to bring the necessary tools.
Moving from Hartford Made Stress-Free
Moving your home from Hartford doesn't have to be an overwhelming experience. If you are looking for a Hartford movers company – you can rely on Born to Move. Our movers will support you at all stages of your move, from the first glance at the belongings you need to pack to the joy of making your new home warm and cozy with your favorite interior pieces.
Prices are calculated depending on your personal needs and are not influenced by vehicle expenses, fuel costs or extra time on the road but starts at $140 per hour for 2 movers and a truck. You don't have to think twice about the safety of your home. With our movers, everything will be delivered quickly and securely. Sit back and watch the beginning of the new chapter in your life with Born to Move.
Hartford Movers Company
Our Moving Company is fully licensed and insured!