Moving Size
Movers and Trucks
Rate
approximate time
to complete
approximate
estimate
studio or less
2 guys and 1 truck
$140/hr
3 hours
$420
small 1 bedroom
2 guys and 1 truck
$140/hr
3 - 4 hours
$420 - $560
large 1 bedroom
2 guys and 1 truck
$140/hr
3 - 5 hours
$420 - $700
small 2 bedroom
2 guys and 1 truck
$140/hr
3 - 5 hours
$420 - $700
large 2 bedroom
3 guys and 1 truck
$190/hr
4 - 6 hours
$760 - $1140
3 bedroom apt
3 guys and 1 truck
$190/hr
5 - 7 hours
$950 - $1330
2 bedroom townhouse/house
3 guys and 1 truck
$190/hr
5 - 7 hours
$950 - $1330
3 bedroom townhouse/house
4 guys and 1 truck
$240/hr
6 - 8 hours
$1440 - $1920
4 bedroom townhouse/house
4 guys and 1 truck
$240/hr
7 - 10 hours
$1680 - $2400
5+ bedroom townhouse/house
5 guys and 2 truck
$340/hr
up to 12 hours
up to $4080
*all estimates in the table are based on our experiece and may not always be relevant to your particular move, an accurate estimate can be provided by our managers only
**hourly rates in the table may vary depending on the time of season
Hourly Rate
2 MOVERS & TRUCK
$140/ hr
INCLUDED
Expedited delivery
2 professional movers
Insurance
Dedicated clean truck
Gas,tolls,miles,taxes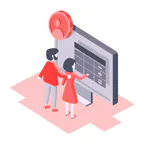 Online and On-site
Free Estimates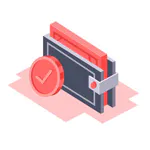 Affordable Rates
and Discounts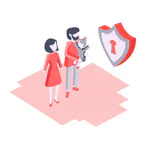 Fully Licensed
and Insured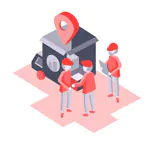 Professional Moving
Crew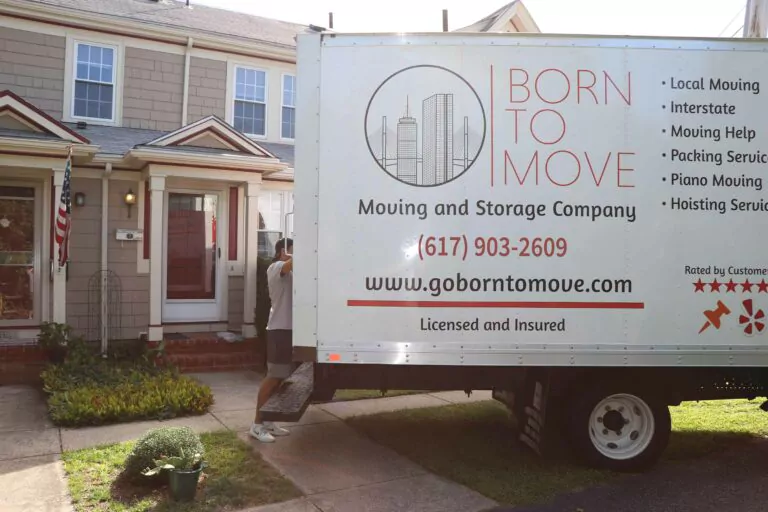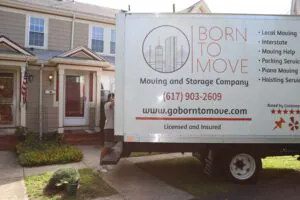 If the day of your move is getting closer, it is likely that you are already feeling stressed about it. Even if you schedule specific blocks of time to dedicate to packing and getting your things ready for the move. it can be stressful to try to organize a move while also keeping up with your other commitments.
As a direct consequence of this. You might be thinking about using the services of a full-service moving company with professional movers rather than moving everything by yourself. Check out these seven compelling arguments in favor of hiring our Born to Move moving company. Our proficient Haverhill movers to assist you with your upcoming move if you are still on the fence about whether or not you should do so.
Reasons to hire Born to Move moving company experts
There are multiple reasons why our customers are highly recommended BTM. A fully licensed and insured moving company to organize their local moving. Why should you hire our skilled and many-year experienced movers near me in Haverhill MA to help you hit the road?
If you decide to hire our Haverhill moving company. You will be able to complete your relocation on time while also being assisted by skilled movers.
We can move your belongings safely and on the same day. Yes on such short notice too!
If you hire our professional moving crew from our Born to Move moving company. You won't have to worry about getting hurt your back while moving your belongings because of how the movers do all the work.
Moving process is a step-by-step task that involves many things required to be performed neatly and simultaneously. Our Haverhill movers have taken into consideration all those factors thus they are capable of delivering a bunch of moving services.
Tasks our Born to Move movers perform when handling your move
As stated above, relocating within the same state is a time-consuming process that requires a lot of manpower. Our skilled movers make it a point to complete all of the tasks simultaneously. As there are a number of things that need to be done prior to hitting the road such as packing. The movers do this by working in a group of 2 or 3 guys. They are comprised of a few highly proficient and competent movers in Haverhill Massachusetts. When it comes to the maintenance of your move. What can you expect from our reliable and professional moving company in Haverhill?
We'll help you pack up your belongings. You can rely on the trustworthy packing services for you available at our Born to Move moving company. Which makes use of a wide variety of free packing materials. Boxes of different sizes, sealed with moving tape. Will be used to transport and store your items to ensure their safety and protection.
Disassemble your bed. Do you also need to relocate any bulky items? The skilled movers will disassemble large pieces of furniture and wrap fragile items in blankets before transporting them. They will carefully put the furniture back together once they have arrived at your new location.
Make sure that the moving truck contains all of your valuable belongings. We will ensure that all of your valuable belongings are moved to their new location within the same day in a safe and secure manner. Using a moving truck or two moving trucks if the job is huge.
Carry out on-site cost estimations. You can request our competent movers in Haverhill to provide you with an on-site estimate. Or you can get a free estimate online by using our online calculator. Keep in mind that our moving experts are paid on an hourly basis for all local moves. With the minimum charge begins at $140 per hour for two movers and $190 per hour for three moving experts.
After the moving process has been completed. You won't be surprised by any unexpected costs that weren't brought up at the beginning of the process. This will be the case even if costs weren't discussed beforehand. Because our prominent movers in Haverhill are well aware. That the only way to fully satisfy the expectations of our clients is to work together in an open and friendly manner. They have a strong commitment to ensuring that our customers are happy with the service that they receive from us.
Strong Haverhill Movers
Our Moving Company is fully licensed and insured!