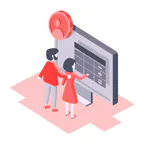 Online and On-site
Free Estimates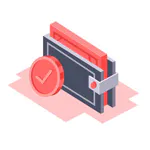 Affordable Rates
and Discounts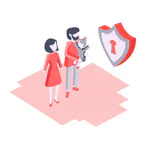 Fully Licensed
and Insured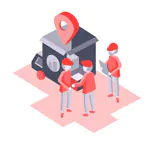 Professional Moving
Crew
So you've finally decided to make the move from Oregon to The Bay State… congratulations!
Massachusetts, also known as The Bay State, may not be as well-known for its natural scenery as Oregon, but it's still a great place to live! One reason is its exceptional public school system, making it an ideal choice for families. Moreover, the state proudly boasts some of the nation's most prestigious universities, such as Harvard and MIT, further enhancing its appeal.
Additionally, the state brims with historical sites and monuments, inviting exploration of its rich cultural heritage. Sports enthusiasts aren't disappointed either, as Massachusetts is home to major teams like the Boston Celtics, the Boston Red Sox, the Boston Bruins, and the New England Patriots. The state also has a strong and diverse economy, which is good news for those concerned about the job market.
In summary, Massachusetts offers a remarkable combination of excellent education, top-tier healthcare, historical significance, and thrilling sports culture, making it an exceptional place to reside.
What is the moving process from Oregon to Massachusetts?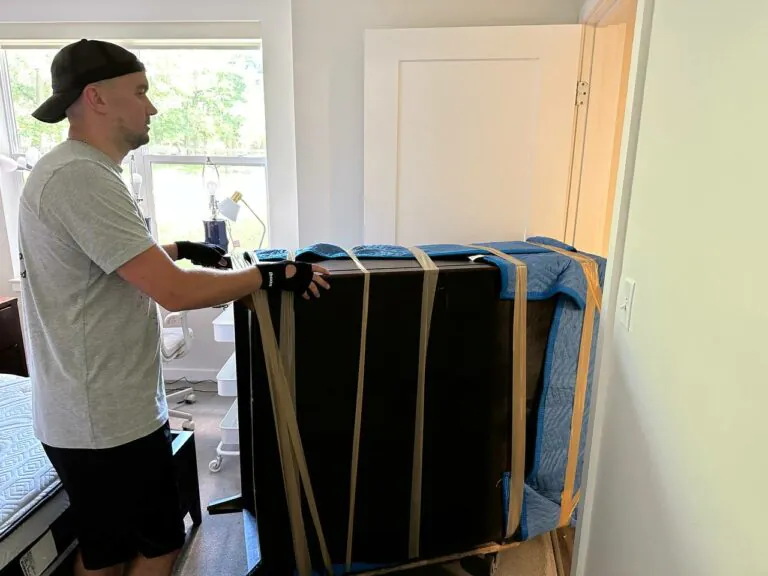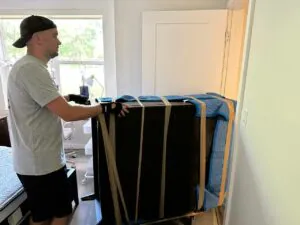 First things first, our moving process will start with establishing your inventory. Customers can contact us through text, email, Facetime sessions, and the inventory section of our website. Once we fully understand your inventory, we'll choose the right moving truck for your Massachusetts move.
Our movers from Oregon to Massachusetts will arrive either at 9 AM or between 1-3 PM and will contact you 30 minutes before our arrival. While most of our customers pack their belongings into their boxes, our Oregon to Massachusetts movers can assist with this process. We will secure your furniture on the truck with plastic wrap, moving blankets, and tape. We can also disassemble and reassemble beds and couches during the move.
While other Oregon to Massachusetts moving company might not provide additional support, Born To Move is proud to also offer commercial bin boxes, shrink wrap, dollies, and mattress covers as needed. We also offer bed/couch disassembly and reassembly services. If you want to find out whether we're one of the best moving companies Oregon to Massachusetts, just check out our many 5-star reviews!
How much will it cost to move from Oregon to Massachusetts?
We understand that you'll want to know how much your moving company Oregon to Massachusetts will cost. We will offer flat fee pricing for the move, with 50% of the fee due when we arrive at your Oregon residence, and the remaining 50% due when we deliver your belongings in Massachusetts.
How can you estimate how much this move will cost?
For a 1-bedroom apartment, the moving cost to Massachusetts will be $5 x (miles) from location to location using Google Maps.
A 2-bedroom apartment will cost $5.50 x (miles) from location to location by using Google Maps.
And a 3-bedroom apartment will cost $6 x (miles) from location to location using Google Maps.
This should help you get some sense of how much your Massachusetts move will cost.
Our customers can pay in several ways: cash, check, or debit/credit card. Please note that Born To Move charges a 3% processing fee for all debit/credit card transactions.
When will my belongings arrive from Oregon to Massachusetts?
Born To Move will ensure that your belongings arrive safe and intact within 4-5 days. Of course, our movers Oregon to Massachusetts will unload and assemble belongings as necessary once we arrive. As we are fully licensed and insured, your belongings will be insured for up to $20,000.
This time can change depending on the road and weather conditions during the move. Our honest and friendly drivers will also follow all laws and FMCSA regulations, and they can only drive 11 hours every 24-hour period.
We're passionate about making sure that your move to Massachusetts is smooth and stress-free. Want to learn more? Contact us for a free, no-obligation quote!
Our hourly rates include all other charges:
Labor & Equipment
Floor Protection
Wrapped Furniture
Tolls
Taxes
No Additional Fees
Fuel Charge
Safe Delivery
Guaranteed Price
Movers from Oregon to Massachusetts
Our Moving Company is fully licensed and insured!