Moving Size
Movers and Trucks
Rate
approximate time
to complete
approximate
estimate
studio or less
2 guys and 1 truck
$140/hr
3 hours
$420
small 1 bedroom
2 guys and 1 truck
$140/hr
3 - 4 hours
$420 - $560
large 1 bedroom
2 guys and 1 truck
$140/hr
3 - 5 hours
$420 - $700
small 2 bedroom
2 guys and 1 truck
$140/hr
3 - 5 hours
$420 - $700
large 2 bedroom
3 guys and 1 truck
$190/hr
4 - 6 hours
$760 - $1140
3 bedroom apt
3 guys and 1 truck
$190/hr
5 - 7 hours
$950 - $1330
2 bedroom townhouse/house
3 guys and 1 truck
$190/hr
5 - 7 hours
$950 - $1330
3 bedroom townhouse/house
4 guys and 1 truck
$240/hr
6 - 8 hours
$1440 - $1920
4 bedroom townhouse/house
4 guys and 1 truck
$240/hr
7 - 10 hours
$1680 - $2400
5+ bedroom townhouse/house
5 guys and 2 truck
$340/hr
up to 12 hours
up to $4080
*all estimates in the table are based on our experiece and may not always be relevant to your particular move, an accurate estimate can be provided by our managers only
**hourly rates in the table may vary depending on the time of season
Hourly Rate
2 MOVERS & TRUCK
$140/ hr*
INCLUDED
Expedited delivery
2 professional movers
Insurance
Dedicated clean truck
Gas,tolls,miles,taxes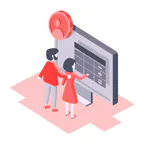 Online and On-site
Free Estimates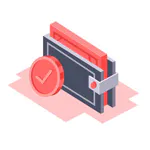 Affordable Rates
and Discounts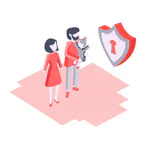 Fully Licensed
and Insured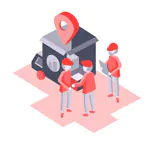 Professional Moving
Crew
Many people today are moving from one location to another for a variety of reasons. The move is rarely a pleasant experience for anyone involved. Everyone who has ever relocated will agree that they were extremely tired and irritable during the process. We believe that hiring Ipswich, MA movers would be a better choice because it reduces stress. If you are planning a move but are doing everything yourself, you may want to rethink your strategy after reading this article about the advantages of working with our locally-based moving company with a many-year experience in the field.
About Ipswich, Massachusetts
Ipswich is well-known for its stunning landscapes and plenty of outdoor activities. Its coastal location means easy access to the region's beautiful beaches and marshes. Crane Beach is well-known as a top destination due to its stunning scenery and clean sand dunes. The town is a great base from which to explore the surrounding countryside. The Ipswich River offers a variety of recreational opportunities, including fishing, kayaking, boating, birdwatching, and hiking and bike routes. Both Bradley Palmer State Park and Willowdale State Forest are close by for nature lovers.
Reasons to choose our full service moving company in Ipswich, MA to maintain your local move
A reliable fully licensed and insured service will know how to safely transport, and unpack clients' belongings. With the help of our locally-based moving company, the risk of injury to yourself or your property during the move will be greatly reduced. In addition, moving is typically a laborious and time-consuming procedure comprised of several chores that need to be accomplished in stages. Hiring us allows you to delegate strenuous labor to trained professionals.
Let our professional moving crew of Born to Move movers handle your relocation
Working with a team of skilled moving experts is essential for receiving a stress-free moving experience. Let our Ipswich, MA movers handle your local move for working with us features the following advantages:
Time-saving. One major advantage of hiring Born to Move movers is that they will complete all of the loading, furniture disassembly, and other procedures quickly due to their experience and knowledge in the industry.
More affordable. If you hire movers Ipswich, Massachusetts to handle everything for you, you can rest assured that your total bill will be significantly lower than what you would have to pay yourself.
All the items are protected. Experience has taught the movers the proper method for packing and loading dissimilar types of products and objects, such as how to pack glass and plates in unique patterns.
Born to Move movers can guarantee your safety and security. If you insist on handling every aspect of the move on your own, you could seriously injure yourself if you have to lift large furniture such as sofas or beds. On the other hand, by hiring movers you avoid any injuries that could have a bad impact on your health.
How does our professional Ipswich, MA moving crew work?
When the moving day arrives and the customer has chosen the appropriate moving services, our crew will load the customer's pre-packed belongings into the truck. If necessary, movers will disassemble heavy furniture and wrap it in moving blankets to ensure its safety during transit. Ipswich, MA movers will double-check your belongings for dings and scratches once they get to your new residence.
The comprehensive array of moving options available to you
Demand for movers is consistently high, thus meeting that demand requires a sizable supply. The following are some of the services provided by our local moving company:
We are here to accommodate your requests and design a unique relocation strategy to match your needs, giving you peace of mind that the job will be done right.
How much will it cost to move locally?
The number of Born to Move movers required to ensure a smooth local move will determine their hourly charge. The three-person moving crew from our full service moving company will cost you $190 per hour, whereas hiring two movers Ipswich, MA would cost you $140 per hour. A professional moving crew of four movers will be sent to assist you in transporting your items for an extra $240 per hour. For specific information and up-to-date moving rates, please contact our friendly team directly.
Our hourly rates include all other charges:
Labor & Equipment
Floor Protection
Wrapped Furniture
Tolls
Taxes
No Additional Fees
Fuel Charge
Safe Delivery
Guaranteed Price
Ipswich Movers
Our Moving Company is fully licensed and insured!