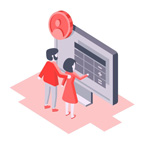 Online and On-site
Free Estimates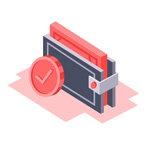 Affordable Rates
and Discounts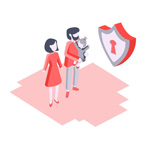 Fully Licensed
and Insured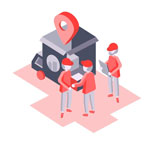 Professional Moving
Crew
Relocating to a new home within the Massachusetts area? Our proficient Lowell MA movers are here to offer reliable and professional assistance, successfully maintaining the move of any complexity. Our knowledgeable team of movers in Lowell MA has been operating in the field for many years to learn to focus on customers' needs. We understand the importance of delivering necessary support and help, thus offering a wide range of relocation services performed by skilled employees of our locally-based moving company.
Not only do we have an extensive range of relocation services available, but also the best professionals working for us. We believe that a good employee ought to possess the following traits:
Communication skills.
Problem-solver.
Dedication.
Reliability.
Ability to work in a team.
Having hired the experts with the aforementioned qualities, we became distinguished from other moving companies near me. And we are here to prove to you why our moving professionals are the best in the field.
Why choose our Lowell MA movers over other moving companies in the field?
Everyone finds moving to be a stressful and demanding experience, and our movers near me in Lowell MA are well aware of this fact. Because moving is such a significant endeavor, we make it a point to provide each and every one of our clients in the area with the level of specialized attention and care that they rightfully deserve. Our fully licensed and insured moving experts are able to meet your requirements when maintaining your local moving in a way that no other provider can. Our Born to Move moving company provides unparalleled full-service relocation options. When you are in need of assistance with your move, there is only one company that you should get in touch with. The employees and proficient Lowell MA movers operating at our moving company have received extensive training and are equipped with the skills necessary to safely transport your most prized possessions. To ensure a smooth and hassle-free relocation within the Massachusetts area, do not hesitate to hire our relocation professionals and take advantage of the following perks:
Many-year experience. Our full service moving company has been operating in the field for many years, which allowed us to gain the necessary experience to deal with relocation tasks wisely and organize things neatly.
Strong communication skills. Remaining in touch with our customers when conducting the local move is an absolute must for our Born to Move movers. Our relocation professionals are distinguished by strong communication skills, which makes them excellent employees of our Born to Move moving company.
Affordable prices. We operate on two pricing models, depending on the type of move requested to be maintained. The prices that we charge for our superior moving and packing services are low, reasonable, and in line with market standards.
Meticulous maintenance. This upcoming move within the state is very personal and exciting for you, and so is for our safe and insured team. Our movers will handle your belongings with the utmost care having previously properly packed and protected them. Since our professional moving service in Lowell MA has a track record of success in the moving industry, we will prove to you that our best professionally trained Lowell MA movers deserve your trust.
Local relocation is performed within the same day. Because we are talking about the move performed within the same state, our Lowell MA movers are charged hourly. We charge $140 per hour for two movers and $190 per hour for a team of three moving experts. They will pack your valuable possessions, dismantle furniture, and transport all items to the specified location rapidly.
Contact our Lowell MA movers for a free quote
The prominent movers from Lowell MA are dedicated to making your upcoming relocation a positive and stress-free experience worth recalling in the future. They do this by providing you with experts who are experienced, well-trained, and trustworthy. During the time that we are working for you, our professional moving crew will handle all of your belongings with the utmost care and consideration, as well as ensure that they are adequately insured. Because our moving provider offers superior service at reasonable prices and employs highly trained professionals in the field, proficient Lowell MA movers that we employ are the answer to all of your requirements in regard to moving. If you hire us, we will make sure to do everything in our power to make your relocation go smoothly and that you receive a stress-free moving experience. Get a free estimate, packing tips, helpful advice and guidelines, storage details, and more by calling our competent movers at (617) 903-2609 today.
Lowell MA Movers
Our Moving Company is fully licensed and insured!