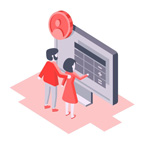 Online and On-site
Free Estimates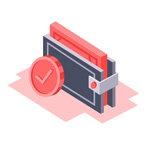 Affordable Rates
and Discounts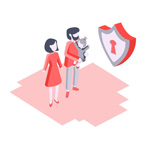 Fully Licensed
and Insured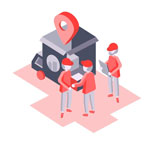 Professional Moving
Crew
Planning a move in the future? Our full service moving company is here to offer professional assistance delivered by many-year experienced and skilled movers in Marblehead MA. Our fully licensed and insured moving provider specializes in maintaining the relocations of any difficulty, including local moving. Understanding the needs of our customers makes us enhance the qualities of our services, and hire only the best experts in this field so as to satisfy the needs of even the most demanding clients.
Top reasons to hire proficient Born to Move movers
One of the most significant choices you can make is whether or not to relocate to a new location. People relocate for a wide variety of personal and professional reasons. Moving all of your belongings from your current location to your new one is the first thing you need to take care of before you can sit back and enjoy your new home. Because there are so many considerations to make before beginning to pack, it is in your best interest to minimize stress wherever it is possible to do so. When you hire our professional Marblehead MA movers you won't have to worry about things like this.
People hire moving providers to take care of their personal belongings for a variety of reasons, the most common of which is convenience. If you are still unsure about whether or not you should hire our proficient movers team, the following are some of the many benefits that will undoubtedly persuade you to do so:
Cost-efficiency. It is possible that hiring our professional moving crew will end up saving you a lot of money. How so? You are going to require a variety of supplies, tools, and other equipment in order to carry out your plan to perform this activity on your own. All of them constitute expenses, the preparation for which must begin in advance. With our white glove services, our Massachusetts movers will do all the packing, delivering packing services for you and bringing all the necessary supplies and free packing materials. You will not need to worry about running out of supplies because this occurrence is extremely uncommon. The moving professionals will always arrive well-prepared to make the process of moving much simpler for you. It is possible that hiring movers from our professional moving service in Massachusetts and paying them upfront will save you money.
Detailed moving plan developed for you. You should just take care of other responsibilities while the experts make sure that everything is packed away securely inside boxes rather than wracking your brain trying to figure out what should be packed first. That is truly incredible, isn't it? Moving experts are aware of how difficult and stressful it can be for an individual to relocate from one location to another, whether it is a relocation within the state or to some other parts of the country. Because of this, they make sure that the service is dependable, efficient, and quick, preparing customer's possessions rapidly and delivering them on the same day.
Boxing, wrapping, transportation, storage units. Our moving team is all aware that moving requires a significant amount of time spent packing, boxing, and wrapping personal items. As was stated earlier, the movers of our moving provider will arrive at your location ready to go with their own supplies for packing. Because of this, you won't need to purchase any additional supplies for the professionals of our safe and insured moving provider will bring everything they need with them.
What is this that distinguishes our experienced and skilled professional moving crew?
Qualities that distinguish our Marblehead MA movers
Having operated in the field for a considerable number of years, our movers developed professional qualities a good employee of moving companies near me ought to possess. These are:
Communication skills.
Ability to operate in a large group with other movers.
Ability to meet deadlines accurately.
Dedication to work.
Our diverse and talented team of proficient Born to Move movers is capable of dealing with any difficulties wisely, handling both short- and long-distance moving on a professional level.
Get a free quote today at Born to Move moving company
Get in touch with our movers near me today to receive a free quote on your move. For all local relocations, our prominent movers are usually charged hourly, starting at $140 for two moving experts, and 190$ for three competent movers operating in a team. You can also use an online calculator to estimate the final cost of your upcoming move or request an on-site estimate in terms of receiving more precise numbers from our team.
Marblehead MA Movers
Our Moving Company is fully licensed and insured!