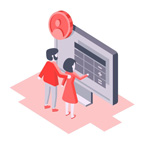 Online and On-site
Free Estimates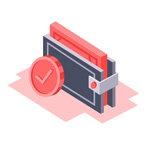 Affordable Rates
and Discounts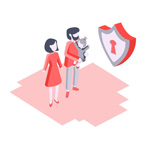 Fully Licensed
and Insured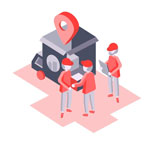 Professional Moving
Crew
When it comes to relocating your home or place of business, there are a lot of things to think about. Selecting the best among moving companies near me is one of them. Allow us to handle the logistics of the local move for your belongings so that you can concentrate on other things. Do not hesitate to get in touch with our fully licensed and insured Milton MA movers for we are available for all of your requirements concerning moving. A professionally trained team of best Born to Move movers is ready to provide full-service relocation assistance to clients located in the Milton, Massachusetts area. Our moving specialists will take care of everything for you, from packing to loading, transporting,and then unloading and unpacking your valuable belongings after the move is complete. Our full service moving company is considered the most considerate and affordably priced relocation provider around, and rightly so. We place the happiness of our clients at the top of our list of priorities, and as a result, we spare no effort to ensure that they are content at all times, enjoying a stress-free moving experience.
We hope that our safe and insured relocation pros can be of service to you in any way that they can, and they will do everything in their power to make this happen. The proficient movers will treat all of your belongings with the utmost care, while also maintaining open communication with you throughout the relocation process to ensure your complete satisfaction. Our proficient team places the utmost importance on diligent labor above all other factors, followed by sincerity, quality, and the provision of helpful customer service. We aim to provide service that significantly exceeds the expectations of our customers, handling local moving wisely and professionally.
Qualities that distinguish our Born to Move movers from other moving providers
When you hire our Born to Move moving company, you can put your faith in the highly trained and experienced Milton MA movers to handle all labor-intensive, nerve-wracking, and time-consuming tasks that are associated with relocation.
The skilled experts operating at our locally-based moving company are distinguished from other relocation experts by a number of excellent employees qualities:
Neat organization and ability to operate in a team. Since all the relocation tasks ought to be performed simultaneously, when maintaining a move of any complexity, our movers near me organize all the things neatly, while also successfully working in a group. To collaborate effectively, they need to possess strong communication abilities, as well as patience, tolerance, and dedication.
Ability to solve problems. Our proficient Milton MA movers have operated in the moving field for a considerable number of years and thus learned to deal with even the most unforeseen difficulties wisely.
Communication skills. It is important to remain in touch with moving experts when they handle your local relocation. The strong communication skills of our relocation team ensure that interactions with all customers are useful and positive.
Not only do our Born to Move movers possess the qualities that make them perfect employees of our professional moving service in Milton MA, but they also perform a wide range of moving services, helping a client to get ready for the journey.
How do our Born to Move movers maintain your relocation?
Moving is a step-by-step process where various tasks are involved. Having taken into consideration all fundamental relocation aspects, our moving provider has come up with the list of moving services offered to residents of Milton MA:
On-site estimates. Milton MA movers are charged hourly, starting at $140 per hour for two movers, and $190 per hour for three moving experts working in a team. You can request an on-site estimate so that our relocation team can assess how much work ought to be done within the specified time frame. For long-distance relocation, you can use an online calculator to receive a flat-rate cost.
Packing services. Using a wide range of packing supplies, our movers prepare customers' valuable possessions by stowing them in boxes of the appropriate size and additionally protecting them if required.
Furniture disassembly and reassembly. Moving large furniture to your new home? Our movers will disassemble it and wrap it in soft blankets for you.
Moving truck of the appropriate size. Delivering white glove services, our moving experts always make sure to reserve a truck of the appropriate size exclusively for your short-distance relocation, delivering your valuable belongings on the same day.
Do not hesitate to contact our movers in Milton MA to enjoy all the benefits and reliable moving services.
Milton MA Movers
Our Moving Company is fully licensed and insured!