| Size of the move | flat price range |
| --- | --- |
| studio | $5,000 - $5,500 |
| small 1 bedroom | $5,000 - $5,500 |
| large 1 bedroom | $5,500 - $6,500 |
| small 2 bedroom | $5,500 - $6,500 |
| large 2 bedroom | $6,000 - $7,000 |
| 3 bedroom apt | $6,500 - $7,500 |
| 2 bedroom townhouse/house | $6,500 - $7,500 |
| 3 bedroom townhouse/house | $7,000 - $8,000 |
| 4 bedroom townhouse/house | $7,000 - $9,000 |
| 5+ bedroom townhouse/house | starting from $8,000 |
delivery time range
2-3 days
Flat rate
Interstate Moving. Express delivery.
Boston ⇄ Georgia
from $5,000
INCLUDED
Expedited delivery
2 professional movers
Insurance
Dedicated clean truck
Gas,tolls,miles,taxes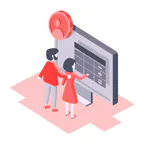 Online and On-site
Free Estimates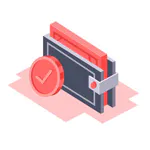 Affordable Rates
and Discounts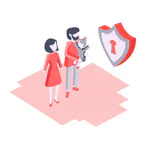 Fully Licensed
and Insured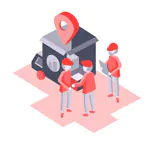 Professional Moving
Crew
Movers from Boston to Georgia
If you're planning on relocating from Boston to Georgia, you need to choose a reputable and skilled moving company to take care of each course of events that may occur when you shift. High-value moving service from Boston to Georgia may be obtained by hiring trained movers with the necessary tools, knowledge, and experience. Even if you take the time to plan your move and engage professionals, there is no guarantee that everything will go well. Despite the difficulties you may encounter throughout the moving process, you will be able to solve the cases more quickly and comfortably if you have an open-minded approach and are prepared to make concessions. Born To Move movers from Boston to Georgia keep an eye on everything from the preliminary estimate to the final delivery of your belongings to your new Georgia residence.
Movers from Boston to Georgia will get you covered
Since Boston to Georgia movers provides insurance, you can rest easy knowing that your belongings are protected from any mishaps. In addition, accomplished movers may provide insurance options that can be modified to meet your unique requirements, relieving you of financial stress in the event of unlooked-for situations. Hiring dependable and skilled moving experts from Georgia to Boston who work in both directions is the best bet for a trouble-free transfer. If you opt for the company's expert movers, your shift will be quick, budget-friendly, and trouble-free. If you're moving from Georgia to Boston and want the support of highly-trained and skilled professionals, use Born To Move, a trustworthy moving company with an excellent track record. Competent movers do everything from pack, transport, and insure your stuff to help you identify shortcuts throughout your move.
Practical advice for moving from Boston to Georgia
There are many things to weigh before and bear in mind throughout the moving process, which can make many people nervous. If you can learn as much as you can about what's worrying you, it may be a huge help. Moving to Georgia should go without a hitch if everything goes according to schedule. Expecting you to stick to the rules.
movers from Georgia to Boston will have fewer obstacles to overcome if your goods are organized thoughtfully. Make sure you label every one of those storage units!
You must check with your movers ahead of time to ensure they have everything they need. In any other instance, your move will be delayed. If moving pros have to wait until you complete any insignificant minors, it will skyrocket the overall price of the relocation. The movers from Boston to Georgia must be able to come and go at any moment, so please keep your dogs and children away from an entry. Therefore, all preparations must be made before.
Don't rush through getting ready for the move on the same day moving is happening. Give yourself enough time to package and collect everything for forthcoming relocation to Boston or Georgia. You'll be rushed and stressed out if you wait until the last minute to pack.
If you're moving and need some assistance, for an affordable rate, our Born To Move movers from Georgia to Boston can arrange everything from the delivery of containers for packing to the collection of cabinets, as well as several other moving services.
Why hire Georgia to Boston moving pros from our reputable moving company?
Moving, in general, may be pretty stressful; it has been named one of the top five most stressful life occurrences. It takes a lot of time, work, and money, obviously. Mistakes can occur, including damage, misplaced property, and overpaying. Many of these problems can be resolved by hiring moving pros to handle your move from Georgia to Boston. Here are some advantages of hiring our prominent moving company to handle your move.
Your items are safe
One of the most significant advantages of using a moving company is possibly this. For anyone, packing and moving furniture can be a challenging undertaking. When you hire Boston to Georgia movers, they will pack everything carefully and transport your large, heavy items to your new home. Additionally, moving firms provide insurance in case of loss or damage. If you have ever relocated independently, you can appreciate the labor-intensive nature of moving. Long-term financial savings can also be achieved by preventing harm.
Affordability
Even though it may not make sense, contacting a moving provider can ultimately result in cost savings. According to facts and figures, homeowners who try to relocate their belongings themselves often suffer harm. This can lead to unnecessary costs like forcing others to buy new furniture, fixing broken things, or hiring someone to fix furniture. On the other hand, hiring a moving company gives you peace of mind because a trained squad of movers will treat your shift proficiently and provide insurance in case of wracking. On average, moving costs from Boston to Georgia will cost $5500 for a one-bedroom apartment and around $6500 for a three-bedroom house.
Hi-tech tools and equipment
A reputable relocation provider will supply the necessary tools and labor to ensure that your relocation is completed correctly and successfully. Moving trucks of the proper size might also be provided by experienced movers exclusively for your move.
Moving from Boston to a new location in Georgia takes a lot of time and effort. Given the number of goods that need to be moved, it might take two or three days. Box packing can be a difficult chore as well. Our moving company in Boston can transport all of your belongings more quickly and effectively. Your Boston to Georgia move will be completed faster because our professional and experienced moving company will send experienced and knowledgeable movers to handle it. With so many upsides, hiring professional movers should be on your list of moving options. Engaging our good-price professional movers to assist with your move will make the process much easier for you and your family. Also, having skilled movers by your side will make the transition go smoothly and efficiently.
Movers from Boston to Georgia
Our Moving Company is fully licensed and insured!