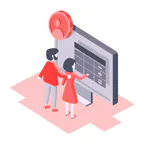 Online and On-site
Free Estimates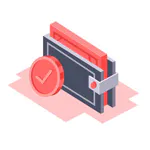 Affordable Rates
and Discounts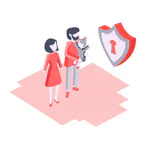 Fully Licensed
and Insured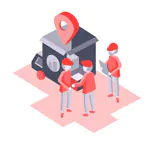 Professional Moving
Crew
Movers from Boston to Martha&' Vineyard
Although all know that moving may be a frustrating and costly event. Feelings of unease may be understood both mentally and physically. The biggest decision you'll ever face is whether to move on your own or hire professional movers from Boston to Martha&' Vineyard. Both approaches can be successful, but making it without anybody&' help will require much more effort. Hiring a seasoned professional who has overseen the upkeep of several relocations will make your life much more straightforward.
What is the secret of moving from Boston to Martha&' Vineyard quickly and smoothly? If you want your relocation to go well, you should take advantage of the time leading up to it and hire a team of experienced movers to help you transport your belongings from Boston to Martha&' Vineyard. Having a team of skilled Born to Move movers from Boston to Martha&' Vineyard working for you while moving to an island like Martha's Vineyard might seem like a life hack. Hiring professionals from our company to help with your move will allow you to relax and focus on settling into your new Martha&' Vineyard home.
Movers from Boston to Martha&' Vineyard will book a ferry for you
There are many things to do while moving to a new location. Because of this, our local moving company has created an extensive menu of moving services that address every facet of getting ready to relocate. Our professional moving crew now offers the following list of services:
Offering no-cost price estimates to interested parties. Since the first step is always to provide a free estimate, there are several methods by which you may get the final price estimate for your moving. Customers may acquire an estimate by using a free online calculator, talking to our manager, or scheduling an in-person visit from one of our company&' advisors.
Making preparations for a move. Our company movers' job is to create a moving plan that incorporates all options for your future moving from Boston to Martha&' Vineyard after evaluating the volume of items to be packed and carried and considering client needs. We'll bring everything required to successfully complete the transfer to an island, and our moving truck will be just the right size for a ferry. Cost of the ferry for a truck will be anywhere from $500 to 1,500 per truck.
Putting the finishing touches on the packaging of a customer's possessions. Our dependable packing services are available for various items, including those that are delicate. Our expert movers from Martha&' Vineyard to Boston use boxes and other protective materials such as blankets to ensure that your precious belongings make it onto the road in one piece moving to Marthas VIneayrd island. As part of the packing process, we disassemble our clients' furniture and wrap the furniture in blankets.
Preparing the moving vehicle for loading. All that's left for our expert movers from Martha&' Vineyard to Boston to put all the boxes onto the right truck and organize the contents so nothing gets broken in travel.
Leaving on a trip. When everything is packed and ready to go, the movers will speed off to their ultimate destination in Martha&' Vineyard.
When we arrive at your new home, the movers from Born to Move will unload the truck and unwrap your possessions in a complete and timely manner.
Preparations to make before our expert moving staff arrives
To successfully transition from Boston to Martha&' Vineyard, you must prepare yourself, your things, your old home for sale, and your new home for your approaching move. The key to a smooth move is meticulous planning.
Although it may not appear to be a big deal because the movers will be doing all the heavy lifting, it will spare you a significant amount of time, effort, and stress on Martha&' Vineyard to Boston moving day if you make the effort to get your belongings prepared for the movers prior they come. However, should one get themselves set up for the movers? How can you most effectively prepare your dwelling, possessions, family members, and even oneself for the day when you uproot your life in Boston or Martha&' Vineyard? The following are the most worthwhile elements to do before the mover's arrival so that the moving event goes off without an incident:
Make an itemized list of everything that needs to be packed for the movers. You should have an itemized list of everything being moved readily before the Boston moving crew comes. It's all in the details. After you have determined what you want to take with you to your new home and what is required to be packaged before becoming placed in the moving truck, create a comprehensive track of inventory of the goods you intend to outsource to the movers.
Get organized by going through your stuff. Getting your belongings in order and clearing out your house of unnecessary items is a task that has to be finished a couple of weeks before moving day. Making last-minute judgments about your stuff will not only cause you stress and anxiety on the day of your move, but it will also cause your transfer to take longer and cost you more money. Therefore, you should prepare in advance by sorting your stuff and deciding how to go about it.
Take care that everything is neat and in order. Please ensure that everything loaded into the moving van is dry. You don't want to deal with the hassle of unpacking dusty tables and chairs, dirty equipment, and stained fabrics in your new home. Let our Boston to Marthas Vineyard movers do it for you.
On average, we need to book a hotel for movers to stay overnight at Martha&' Vineyard. Plus, we need to secure the ferry at least a month before the actual move-in date, and we need to make sure that the movers will get on the way back so we won't get stuck on an island for a few days trying to get out. it happened to us one time. We charge $140 per hour for two guys and the truck, plus ferry fees and moving to Martha&' Vineyard. It&' usually a two-day move because we have to get there, unload the stuff, and get on the ferry back before the last ferry departure.Please don't hesitate to contact us regarding your move to Marthas Vineyard.
Movers from Boston to Martha&' Vineyard
Our Moving Company is fully licensed and insured!