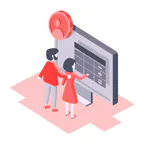 Online and On-site
Free Estimates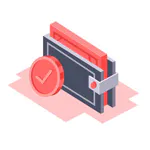 Affordable Rates
and Discounts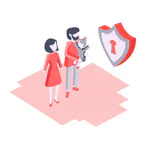 Fully Licensed
and Insured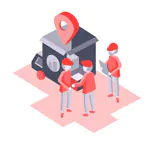 Professional Moving
Crew
Movers from Boston to Nantucket
It's common knowledge that packing up and moving to an Island may be a major source of anxiety. You should look for moving help since you have a wide variety of tasks ahead of you, including booking a ferry. The ferry cost will be around $500-1500, depending on the number of trucks that we need to move your belongings to Nutacket during peak season ferry will cost more. Also, we need to book a ferry a one month in advance, this is very important. Hardly anyone looks forward to the stress of moving, and that's why so many individuals in Boston use our professional moving service to Nantucket. Packing up boxes, finding temporary storage, and organizing are involved in any move. However, if you hire reliable movers from Boston to Nantucket, you can finally relax while they arrange every aspect of moving. We'll go through why it's a good idea to bring in professional movers and, more significantly, what you can do to be ready for the visit of a crew of trained movers and organizers.
Benefits of Hiring Boston to Nantucket Movers
Your moving worries concerning your belongings are quite reasonable. Do not hire just anybody to move your heavy furniture and other valuables. When moving, theft is a significant concern for homeowners. This is why it is common to hire the help of loved ones during a relocation from Boston to Nantucket. Despite its usefulness, it could be expensive and time-consuming to implement. Hiring movers is often a quick and easy option. The moving company will have enough boxes and blankets available so your belongings may be packed securely and safely, no matter how fragile they may be.
Movers also identify the containers with rooms to facilitate unloading. Using movers will give you peace of mind that your belongings are treated with the highest care and expertise. Movers from Nantucket to Boston are trained to manage any issue that may arise during the relocation to Nantucket Island, including packing and unpacking miscellaneous stuff. Each of our movers and managers has been subjected to a background check to ensure the safety of your belongings throughout the Nantucket to Boston moving process.
The importance of the moving experience cannot be overstated when planning a move. The big move-in day can't go wrong when you've planned and prepared for every possible contingency. In addition to adding time, money, and stress to moving process, this might lead it to stall completely. To avoid any potential mishaps, it is recommended to use professional movers from Nantucket to Boston.
Since handling moving changes and resettlement is part of movers' profession, they are used to dealing with the unexpected. If anything hinders their progress, they always prepare a plan B. When moving from Boston to Nantucket, you can trust movers as valued partners due to their experience.
Our Born to Move movers work cost-efficiently to get your precious belongings packed and ready for the move by coordinating their efforts as a 2 or 3 guys moving team. On top of that, the movers are always available to help you out and provide useful information. All your needs are carefully considered as our company pros craft the perfect Boston to Nantucket moving strategy just for you.
Trust our movers from Boston to Nantucket to make your move prompt and stress-free
It's exciting to have a new place to call home, whether in Boston or Nantucket. but let's face it: nobody likes the anxiety that comes with moving. Some people are OK with doing everything by themselves, while others would instead hire movers. Although doing Boston to Nantucket moving on your own might save you money, it can also add a lot of stress. Hiring a professional moving company helps alleviate much of the stress associated with moving. Expert movers in Boston are equipped to handle fragile items. They also provide insurance to cover potential losses should any damage occur during transport. Knowing that your belongings are secure brings a measure of peace of mind. A professional mover's price will depend on factors like distance. When you are moving to Nantucket, we will charge an hourly rate starting at $140 per hour plus travel time on the way back to Boston. Plus, on top of that we need to get a hotel in Nantucket for movers, this may come at a cost as well because Hotels in Nantucket are very expensive. Before you agree to the contract with our company, the movers from Nantucket to Boston will provide you with a quote for the jobs they will do. The movers' rates are fair, and there are no hidden costs.
Movers from Boston to Nantucket
Our Moving Company is fully licensed and insured!