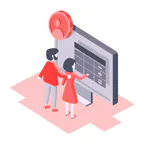 Online and On-site
Free Estimates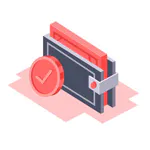 Affordable Rates
and Discounts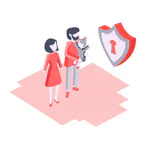 Fully Licensed
and Insured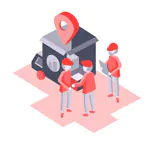 Professional Moving
Crew
Here at Born to Move, we understand the stresses and strains of relocating. Whether you are a family searching for a new beginning in a new home or a business requiring a better commercial space, we cater to everyone.
Based in Boston, Massachusetts, we can offer customers a local move to a neighboring city or a long-distance moving service across the country. Born to Move surpasses other moving companies by providing unique, quality customer service from our professional team. With frequent contact throughout your moving project, you will always be kept in the loop with your moving progress.
So, if you are moving from maritime MA, Cape Cod to the more tropical Florida Keys, or from the Florida Keys to Cape Cod, Born to Move moving services cover all bases – look no further!
What We Do
At Born to Move, we are more than just a moving company. In addition to interstate and local moving, we offer the full service of competitively priced packing, hoisting, and storage services.
Packing
Packing and unpacking can be the most dreaded job when moving, and most other moving companies do not accommodate this part of the process. Should it be pieces of fine art or robust filing cabinets packed in our boxes, your trust and your treasured belongings matter to us.
Our professional movers are highly trained with quality packing materials, resources, and methods to ensure the safe delivery of your belongings to your desired destination. The uninitiated mover, however, may end up with catastrophic results during transport or unloading.
Born to Move goes the extra mile in comparison to other relocation services. New homeowners and commercial companies alike can take solace in knowing that Born to Move has your back from the moment we arrive on the job. We responsibly disassemble furniture when necessary before protectively wrapping it for loading and unloading on the moving truck and finally reassembling it at the new location.
Hoisting
Similarly, should we encounter access issues at your new house, studio apartment, or work accommodation, we do not let that impact our services. Our reliable moving company will manage with ease.
If an item is too large to reach its designated spot at delivery, as part of the service, a dedicated team of three will safely maneuver the item over a balcony or out through a window. Our skilled staff is also able to dismantle and reinstall any window too narrow to receive the cargo.
Storing
When moving is not your only concern en route to Cape Cod or Key West, Born to Move supports our customers further by offering a Boston-based storage unit to house furniture, supplies, and other belongings. This service is offered to local movers or long-distance movers for as long as you require.
As before, we have competitive costs to rival that of other companies. Suited to your needs, we have a fixed monthly price for a range of room sizes to accommodate items from studio-sized to three-bedroom-sized storage. Should you need us for an extended period or just overnight storage, we have a state-of-the-art security system that also regulates humidity and temperature levels to reduce damage to moisture and heat-sensitive possessions.
Insured and Fully Licensed
To build extra trust, Born to Move is a fully insured and licensed company. In the highly unlikely event that circumstances beyond our control interfere with your belongings or the moving process to Cape Cod or Key West, you know that you are secure with our services. Upon request, we can also provide a Certificate of Insurance for your peace of mind.
Prices
Born to Move charges fixed flat hourly rates. This means that there are no concealed extra charges to give you an unpleasant surprise! We understand that other moving businesses can spring hidden costs on you when you have more than enough to contend with. This rate also covers the entire process including; labor and equipment, floor protection, wrapped furniture, toll taxes, fuel, and safe delivery. You will know what you owe from the start with the free estimate function on our website.
Cape Cod or Key West, Anyone?
If you are searching for your next moving company with quality service, look no further than Born to Move. You and your property deserve the very best. Get moving with us. Get your free quote today!
Our hourly rates include all other charges:
Labor & Equipment
Floor Protection
Wrapped Furniture
Tolls
Taxes
No Additional Fees
Fuel Charge
Safe Delivery
Guaranteed Price
Movers from Cape Cod to Key West
Our Moving Company is fully licensed and insured!