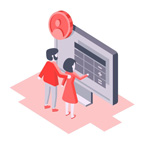 Online and On-site
Free Estimates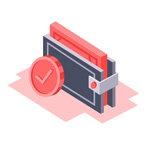 Affordable Rates
and Discounts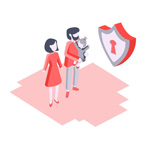 Fully Licensed
and Insured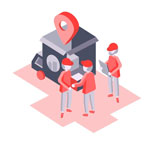 Professional Moving
Crew
Separated by a 17-hour car ride, traveling between New Haven, CT, and Jacksonville, FL, won't be your ordinary car ride. It will be especially challenging if you're getting to a new location. Apart from enduring the long drive, you have to worry about scheduling stopovers, meals, and so much more.
Wouldn't it be great if one phone call could free you from this predicament? By looking into New Haven moving companies that specialize in long-distance moves, you can have a moving truck transport your household goods to your new neighborhood.
Qualities to Look for in Long-Distance Moving Companies
There are some tasks that local movers are just not cut out for. Because of how complicated long moves to New Haven and other interstate locations can be, you should put your prospects under stricter scrutiny than your average local moving company. At the minimum, the company you choose should have the following:
As part of the service, they should be able to communicate effeciently with their clients, so everything goes well on the moving date.
Extensive Moving Services Inclusions
The quote request should cover various services that will be included, like the gas fee.
Transparent Overall Cost Estimates
If you're getting a full-service packing service, packing materials like packing tape must be included already.
Why Is the Moving Company Born to Move the Best Choice?
Given those criteria, we're confident we're your best choice when it comes to inter-state moving companies. Our fully-licensed and fully-insured business will make your move to New Haven, CT, or Jacksonville easier for you.
We Have Extensive Experience with Long-Distance Moves
Because of the long ride to New Haven, CT, it may take a few days before we complete service delivery. We're sure you want to be confident that your items are in good condition.
Fortunately, our movers in New Haven and Jacksonville know how to best manage your items. We'll overcome any moving and storage-related challenges, so you don't need to worry about anything during your long-distance move.
Our Moving Services Are Highly Rated
We carry the privilege of being a highly-rated business in New Haven and beyond. Our goal is to continue to keep satisfying customers by continuing to deliver the excellent and reliable service that we're known for.
We Can Provide Expert Advice and Recommendations on Moving
Part of the stress comes from movers not responding to unique needs. That's why we go beyond just giving you a rough estimate for our service. We can suggest how many movers you need, how big the truck should be, as well as what additional services you need.
And for your next move, we'd also apply all our expertise to eliminate any unwanted incidents while moving. Our job isn't just packing, moving, and possibly storing. We carefully disassemble, wrap, and pack all your items as well as unpack, unwrap, and reassemble everything in your new living space.
We Offer Competitive Pricing for Moves in New Haven, Jacksonville, and Everywhere Else in the Country
Getting a professional mover in New Haven or Jacksonville should be made from an informed decision. If you've been seeing free estimates, you'd know just how amazing our rates are.
When you hire us, you get an accurate estimate and you don't have to worry about additional charges. Gas, toll, miles, and other fees are already included.
Our New Haven Movers Also Offer the Following Services
You may also get these on top of long-distance moving or as an additional service:
We'll help keep delicate electronics secure and reduce operations downtime as you move to New Haven.
If you're busy, our moving professionals can take care of all packing and unpacking so you don't have to lift a finger.
We also offer moving and storage services just in case you're going away for a while after moving out of New Haven. All our storage units are humidity- and temperature-controlled.
Need Professional Movers to Get to New Haven County or Jacksonville, Florida? We're Here!
Whether you want to live in the best neighborhoods of the City of New Haven or in the midst of Jacksonville's urban parks, we can make it happen.
Just set your schedule with our best movers, and we'll be there. Contact us today for your move to either city. Our free cost estimates are available to you upon request.
Our hourly rates include all other charges:
Labor & Equipment
Floor Protection
Wrapped Furniture
Tolls
Taxes
No Additional Fees
Fuel Charge
Safe Delivery
Guaranteed Price
Movers from New Haven to Jacksonville
Our Moving Company is fully licensed and insured!