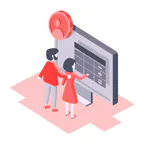 Online and On-site
Free Estimates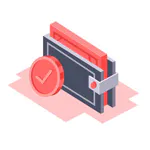 Affordable Rates
and Discounts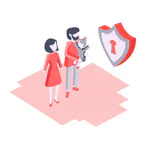 Fully Licensed
and Insured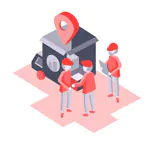 Professional Moving
Crew
Moving from New Haven, CT, especially out of state, can be extremely stressful and backbreaking without hiring experienced movers.
Both local and interstate moves involve so many tasks, from packing and setting up appointments to the actual day of the move, that it's easy to get frustrated when you consider everything that needs to be done.
Follow this advice to ensure a smooth moving process and choose the right moving company to help you transport your belongings from or to New Haven:
Our Tips for Keeping Stress at Bay When Planning an Interstate Move
Type up a list of everything that needs to be done. This will help you stay organized and focused.
Create piles for things that need to be boxed, things that need to be stored, and things you want to donate. Consider if you might need some storage services.
Label boxes clearly with their contents (for example, personal items) and put them in a place where they won't get lost when it's time to pack them up. It also helps to label drawers to make it easier for movers when they arrive on moving day!
Start packing up your belongings timely, that is, a few weeks in advance, so you're not feeling rushed on the move date.
Don't forget an inventory sheet! Write down all of the household items you have before packing them to keep track of what is being taken and what is staying behind.
Hiring movers will lighten your load and make the relocation process less daunting. Born to Move is a full-service moving company with first-class movers. But before hiring long-distance moving companies, it's important to understand the exact type of moving service you'll need.
Born To Move's Long-Distance Moving Services
Our moving company offers a wide range of services to make your New Haven move as smooth and stress-free as possible. We provide packing and unpacking, loading and unloading services, and even storage solutions if needed.
Plus, we offer excellent customer service. Just give us a call today and let us help you get started on your long-distance move!
What Can You Expect if You Hire Us?
Moving is a big deal. And longer distances from New Haven to other states are an even bigger deal. But don't worry, we're here to help.
Born To Move offers the following services:
We'll give you an estimate of how much the move will cost based on the weight and dimensions of your items.
We'll disassemble and wrap up furniture and other items.
The residential movers will load everything onto the moving truck and drive it to your destination.
We'll unload everything into your new home, unwrap it and make sure everything is where it belongs.
How Long Does it Take to Move?
The average travel time is about 12 hours from New Haven to New Hampshire. The duration could be different if you're moving from a smaller town in New Haven county. If you're looking for local movers or long-distance movers, you should know that we do both directions, there and back.
You'll also need to factor in the time to pack up your belongings, including some heavy equipment. Once you arrive, our skilled moving team will unload everything and help you settle into your new house.
It can take people up to two weeks to fully feel at home again after an entire move from or to New Haven.
Why Choose Born To Move?
It's important to choose commercial moving services that you can trust with your belongings, a professional mover with affordable rates without hidden fees, and with a moving crew that will take the maximum burden off your shoulders. Here's why Born To Move is a great choice:
We Do All the Packing and Loading
We're the best professional movers you can trust for your upcoming move from New Haven, CT, to New Hampshire. We'll do all the packing services and heavy lifting for you.
Also, we're experienced in long-distance moves and know how to make sure your belongings are safe and sound during transit. Plus, we are fully licensed and insured!
The Price We Give You Is Guaranteed
If you're looking for interstate moving services in New Haven, look no further than our team of experts.
We guarantee that the price we give you is the only price you'll pay — there are no added costs like gas or toll. We do our best to ensure a smooth move for you.
Our hourly rates include all other charges:
Labor & Equipment
Floor Protection
Wrapped Furniture
Tolls
Taxes
No Additional Fees
Fuel Charge
Safe Delivery
Guaranteed Price
Movers from New Haven to New Hampshire
Our Moving Company is fully licensed and insured!