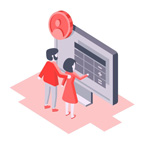 Online and On-site
Free Estimates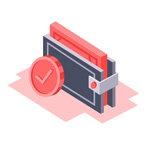 Affordable Rates
and Discounts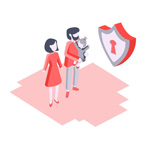 Fully Licensed
and Insured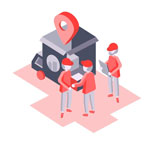 Professional Moving
Crew
Relocation from one city to another is a daunting task, especially when it is a long distance. People will have to sort their belongings, sell what they don't need, and throw out what's useless. This can be very tiring for anyone involved, especially with the cost, time, and energy that goes into relocating.
And that's not all. Moving plans can be incomplete if you don't have your belongings properly packed for the trip and labeled to make settling in easier. All of these processes can make long-distance moving very exhausting.
However, there is no rule that says you should do all this work of moving by yourself. Doing it by yourself will cause a strain on you. At the same time, hiring a professional team of movers to carry out these difficult tasks of disassembling, packing, and loading all from Vermont, and then offloading when the truck gets to Florida and reassembling could turn your move in a pleasant adventure.
The moving company market is very large, and with this attribute, there are bound to be con artist movers waiting to trick unsuspecting customers out of their belongings and money. However, this is not the case with Born to Move that will work with you to ensure that your move from Vermont to Florida is as stress-free as possible.
Born to Move is a moving company solely interested in transporting the belongings of our esteemed customers across any distance while offering the best movers and moving experience.
Why You Should Choose Born to Move's Movers
Amidst many moving companies in the state, only some do long-distance interstate travel due to improper licensing and insurance issues.
In contrast, others choose their area of operation to be with the state of Florida or Vermont and not between other states. However, many moving companies may be unprofessional, worse, or fraudulent.
Being able to tell the difference between professional movers from inexperienced moving companies is easy if customers know what to look for. Licensing is key to this.
Once a company is fully insured and licensed, you can bet they are the real deal and are good at what they do. One company of significance to name is Born to Move.
At Born to Move, we are fully insured and licensed. Our services also include interstate travel – for movers from Vermont to Florida and movers from Florida to Vermont, the distance is not a problem.
Our movers are professionals in the long-distance moving industry with an arsenal of trained staff that will handle your moving from Vermont to Florida or Florida to Vermont and your belongings with the utmost care.
How Our Movers Do It At Born to Move
Born to Move is unlike any other moving company in the state. We are experts at our jobs, and we have added benefits that make choosing us bliss for movers from Vermont to Florida and movers from Florida to Vermont.
You Can Leave All the Processes to Our Movers
Once you have sorted out the things you no longer need, our movers take over organizing and loading up your belongings for the move to Florida from your current location.
Our team will handle the following::
Disassembling furniture
Wrapping and packing up appliances
Loading and unloading the truck
Placing labels on boxes containing kitchen or bedroom items
We want you to leave the heavy lifting to our movers. Part of our service to you is relieving the stress of relocating to another place.
We Help You Offload Too
Born to Move will also unpack your belongings when you reach your final destination and reassemble any furniture. All labeled boxes will be placed where they belong and your appliances will be installed.
We Offer a Fixed Price: There Is No Extra Charge
Any interstate relocation will require those who move to pay gas fees, toll fees, and other costs that will be incurred during the course of the trip. Most moving companies might charge you extra for some additional costs, but not at Born to Move.
Our prices for moving your belongings from Vermont to Florida or Florida to Vermont, as we operate both ways, will not fluctuate based on any additional expenses the trip may incur. Whatever extra costs incurred, they will be covered by us, and you will get your belongings moved to your new home in the stipulated time frame.
Conclusion
We want you to take care of your relocation and settle in record time. With our many years of experience, skilled personnel, and extensive services, we are sure to have you moved from Vermont to Florida with minimal stress or heavy lifting from your end.
Our hourly rates include all other charges:
Labor & Equipment
Floor Protection
Wrapped Furniture
Tolls
Taxes
No Additional Fees
Fuel Charge
Safe Delivery
Guaranteed Price
Movers from Vermont to Florida
Our Moving Company is fully licensed and insured!