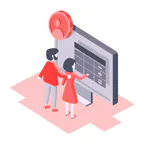 Online and On-site
Free Estimates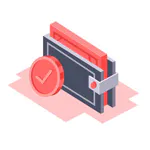 Affordable Rates
and Discounts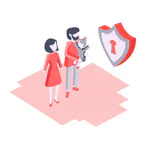 Fully Licensed
and Insured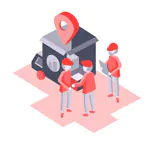 Professional Moving
Crew
Nashua Long Distance Movers
This charming city, nestled between the Nashua and Merrimack rivers, is well-known for its fascinating past and breathtaking scenery. Nashua has all the benefits of both the great outdoors and urban living. It sounds like the perfect location for everyone, doesn't it?
Nashua is home to a wide variety of exciting attractions. No matter your preference, there is something for you in Nashua, and no matter where you're moving from or to, Born to Move will help you with moving.
Nashua Long Distance Moving Services
It doesn't matter if you're coming to Nashua or moving away; you can count on our company to get you there. Born to Move has all the licenses to perform interstate moves, but what makes us truly stand out are the basics we provide to every customer.
Our Nashua long distance movers will come to your house or apartment and wrap all your belongings in the customary manner. You can expect bubble wrap to be used on everything, but your fragile items will be wrapped with special care. Our Nashua long distance movers will carefully wrap your possessions to protect them while the move occurs and then unwrap them once at the destination. Fear not; our Nashua movers will leave all the bubble wrap intact for your popping pleasure!
Our Nashua long distance movers will pack up everything you want to bring with you and load it all onto the moving truck. And obviously, they will unload the truck before unwrapping everything.
If a piece of furniture is too large, our long distance Nashua movers will disassemble it and pack the pieces separately. This is just to make your move easier, so don't worry. Our crew is trained to be able to do this sort of thing. As soon as they arrive at your new home, our Nashua movers will assemble them for you.
Do you have an idea in your head about what you want your house to look like? Then our company's long distance movers can assist you in making it a reality! Our Nashua movers will unload, unwrap, and assemble your furniture for you, and all you have to do is tell them where and how to position your things. Easy-peasy!
Our long distance moving company offers no-cost, no-obligation online quotes. If you want an exact price, we'll need to know how far you're going out of state and how much stuff you have.
Out of State Relocation Services Like No Other
Professional long-distance movers are available for hiring through Born to Move in many U.S. cities, including Chicago, New York, Denver, and of course, Nashua. Hiring long-distance movers from Born to Move will yield interstate moving customers cost-effectiveness and a stress-free experience. But that's not all!
Interstate Storage
Thanks to our extensive network of contacts in the self-storage industry, our long distance relocation company is able to offer you access to excellent facilities at competitive rates. You may find storage containers of varying sizes and climate control here. Our Nashua interstate movers will be prepared for any weather conditions and will deliver your belongings safely.
Moving Long-Distance Involves Heavy Lifting
Anything we couldn't disassemble will be carefully lifted to your new home out of state. If you have any particularly large pieces of furniture, please let us know in advance so that we can plan accordingly and hire enough help. Our Nashua movers will dismantle a window if they have to and hoist it up.
Interstate Permits to Park
In densely populated areas like Nashua, finding a parking spot is a major hassle for movers. In the absence of a loading dock, multiple parking permits may be required if you want to park moving trucks. It will help you save time and guarantee that our Nashua movers have a convenient place to shift to. If we can't locate a place to park the moving truck, we'll have to stop what we're doing and find one, which will take extra time.
Simply let us know whether a permit is required, either at your existing residence or in your new home in Nashua, and our long-distance movers will make it happen.
Company Insurance
Thanks to our long-distance, interstate insurance coverage, our Nashua interstate movers can offer packing and unpacking services at no extra cost to you. Our rates reflect the fact that Born to Move is a legitimate business with all the requisite documentation in order. Neither you nor our movers will have to go back on their word or allocate blame if something gets broken during the move.
However, keep in mind that the premium long distance rates aren't always the same. Based on the distance you'll travel and the type of possessions you own, movers will charge you differently. Take a look at how we price everything on our website. Note that our licensed company movers are in high demand during the summer months, i.e., from April to September. During the winter months, mid-September to April, however, you can expect more leeway with their time and also expect 20% reduced rates!
Moving a Piano Long Distance
Our team of interstate movers has cumulative experience in the field of moving pianos covering the past six years, so we have a great deal of skill in this area. Our team will supply a piano board, blankets, and shrink wrap to safeguard your instrument for long distance moving. However, you need to let us know beforehand so we can send extra labor and equipment to load and unload your precious piano safely.
Does that mean there are long distance relocation services that cost extra? Yes, but we do not charge extra for:
Out of state tolls
Fuel
Mileage
But some of our moving services come with an additional fee. Take a look:
Long Distance Moving Service
Free or Chargeable?
Reason
Moving cost estimate
Free
Out of state road tolls
Free
Fuel surcharge for long distance moving
Free
Long distance packing, loading, and unloading
Free
Disassembly and assembly of large furniture
Free
Long distance packing materials for moving
Free
Out of state piano moving
Chargeable
Need extra movers and equipment
Hoisting services
Chargeable
Need extra movers and equipment
Additional storage (interstate)
Chargeable
Third party storage services are involved, and we pay them to keep your belongings safe at a lower price
Out of state parking permits
Chargeable
Our movers pay the city of Nashua for permitting our movers to park near your home. We don't charge extra for getting the permit itself.
Long Distance Moving for Every Need!
No two people have the same requirements, but our company is experienced in handling everything that comes with interstate moves of all kinds. In this section, we will outline a few of the long distance moving services our moving company provides:
Commercial Moving
Sometimes, an entire company needs to move or expand intercity or interstate. In these instances, our company provides expert commercial long distance moving services. Whether it involves fragile or expert equipment or a ton of office supplies, our long distance movers take care of everything.
Residential Moving
This is the more common request, wherein a family or an individual is moving long distance or interstate to start a new life. Our moving company has helped all manner of people kick start their new life at their new home, and we have always done our very best to take away all the stress that comes with a long distance move like that.
Conclusion
At the end of the day, you can be assured that our fully insured and licensed company's service costs are fair and that our estimates will fall comfortably within your long distance moving budget. The cost of hiring expert movers in Nashua depends purely on the distance traveled and the objects being transported, regardless of whether you are moving across the nation or just across town.
Stop stressing and let our movers handle the long distance moving process to or from Nashua.
Nashua Long Distance Movers
Our Moving Company is fully licensed and insured!