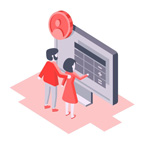 Online and On-site
Free Estimates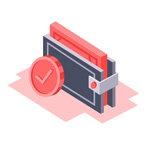 Affordable Rates
and Discounts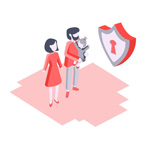 Fully Licensed
and Insured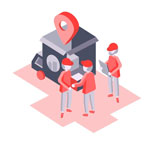 Professional Moving
Crew
Have you decided that you want to relocate to a new house in Newburyport, Massachusetts? Even moving within a short distance for professional or personal reasons can be an exciting but also anxiety-inducing experience. You are tasked with not only moving your family to the new location but also transporting all of your furniture and valuable belongings there, which is a laborious errand that very few people anticipate enjoying. However, our Born to Move moving company with its experienced employees and professionally trained Newburyport MA movers is committed to making your upcoming moving event a positive and hassle-free experience because of their high level of professionalism, dependability, and friendliness. Your relocation will go off without a hitch and be a positive experience thanks to the comprehensive services offered by our full service moving company. Because we have been in business for so many years, you can have faith in our friendly and knowledgeable Born to Move movers for we are capable of maintaining your local moving wisely and professionally.
What will our Newburyport MA movers do for you to organize your move?
As was mentioned earlier, relocating within the same state is a process that can take a significant amount of time and requires the completion of a wide variety of distinct activities. Because there are a lot of things that need to be finished before we can get on the road, our skilled movers in Newburyport MA make it a point to finish all of the tasks at the same time. This is accomplished by the professional moving crew working together that is made up of a select number of highly experienced and qualified moving experts. What kind of assistance can you anticipate receiving from our locally-based moving company in terms of the upkeep of your move?
Disassemble large pieces of furniture. Do you also need to move any items that are especially difficult to move? Before moving large pieces of furniture, the fully licensed and insured Newburyport MA movers will disassemble large pieces of furniture and wrap fragile items in blankets. The movers will reassemble the furniture with great care once they have arrived at your new location.
Check to see that all of your valuable possessions have been loaded onto the moving truck. The movers will make sure that all of your valuable belongings are moved to their new previously specified location on the same day in a safe and secure manner, using a moving truck of the appropriate size to accommodate them safely.
Movers will assist you in packing your belongings for your move. Professional moving service in Newburyport offers packing services, and we make use of a diverse assortment of supplies and different types of packaging to accommodate all kinds of items. Your belongings will be transported and stored in boxes of the appropriate size, and these boxes will be sealed with a heavy-duty tape of the highest possible quality. This will ensure that your belongings remain secure throughout the process.
Carry out on-site cost estimations. You have the option of asking our prominent Born to Move movers to provide you with an on-site estimate, or you can get a free estimate online by going to the website of our moving service, which handles local moves within the state of Massachusetts and submitting your information there. Keep in mind that our moving professionals are paid on an hourly basis for all local moves, with the minimum charge beginning at $140 per hour for a two-member moving team and $190 per hour for three movers in Newburyport MA engaged in the moving process.
What are the perks of hiring safe and insured movers operating at our Born to Move moving company?If you choose our moving provider, not only will you be able to finish your move in a more timely manner, but you will also have the assistance of trained movers the whole way through.Our moving company that you select will make use of specialized equipment in order to transfer and protect all of your stuff in a safe and timely manner.
Our prominent Newburyport MA movers are well aware that the only way to fully satisfy the expectations of our customers is to work together in an open and friendly manner; as a result, they have a strong commitment to ensuring that each customer remains satisfied with the service received from us. Please contact our movers near me in Newburyport MA at 617-903-2609 or use our online quote form to receive a firm pricing quote for your prospective short-distance relocation.
Newburyport MA Movers
Our Moving Company is fully licensed and insured!