Moving Size
Movers and Trucks
Rate
approximate time
to complete
approximate
estimate
studio or less
2 guys and 1 truck
$140/hr
3 hours
$420
small 1 bedroom
2 guys and 1 truck
$140/hr
3 - 4 hours
$420 - $560
large 1 bedroom
2 guys and 1 truck
$140/hr
3 - 5 hours
$420 - $700
small 2 bedroom
2 guys and 1 truck
$140/hr
3 - 5 hours
$420 - $700
large 2 bedroom
3 guys and 1 truck
$190/hr
4 - 6 hours
$760 - $1140
3 bedroom apt
3 guys and 1 truck
$190/hr
5 - 7 hours
$950 - $1330
2 bedroom townhouse/house
3 guys and 1 truck
$190/hr
5 - 7 hours
$950 - $1330
3 bedroom townhouse/house
4 guys and 1 truck
$240/hr
6 - 8 hours
$1440 - $1920
4 bedroom townhouse/house
4 guys and 1 truck
$240/hr
7 - 10 hours
$1680 - $2400
5+ bedroom townhouse/house
5 guys and 2 truck
$340/hr
up to 12 hours
up to $4080
*all estimates in the table are based on our experiece and may not always be relevant to your particular move, an accurate estimate can be provided by our managers only
**hourly rates in the table may vary depending on the time of season
Hourly Rate
2 MOVERS & TRUCK
$140/ hr
INCLUDED
Expedited delivery
2 professional movers
Insurance
Dedicated clean truck
Gas,tolls,miles,taxes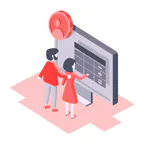 Online and On-site
Free Estimates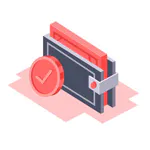 Affordable Rates
and Discounts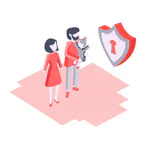 Fully Licensed
and Insured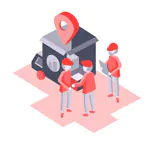 Professional Moving
Crew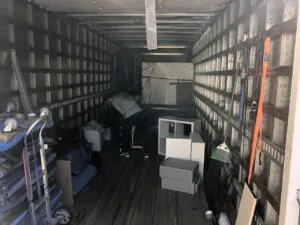 Whether you are in good shape or not, moving house on your own is strenuous. There is a substantial risk of harm while moving hundreds of pounds and other heavy, awkward things through tight spaces like entrances and down flights of stairs. The truth is that no amount of pizza will ensure that your pals will know how to safely carry a piano or that they will have a moving dolly laying around.
Injuries sustained during relocation are more common than most people realize. It is possible that you will injure a finger or toe or strain a muscle moving heavy boxes around. In addition, if you cannot see where you are going, you are more likely to slip, trip, and fall as you make your way to the moving truck. It makes us seriously question whether or not performing a DIY move beneficial. Thus, consider hiring our moving company in Newburyport, MA to help you move. We perform local moves on a professional level, with zero stress and injuries.
Benefits of moving to Newburyport, Massachusetts
Founded in the 17th century, Newburyport, MA has a long and storied past. Many of the town's historic buildings, such as Federalist-style homes, have been preserved and add to the town's charm and provide possibilities for cultural discovery. Cultural hotspots in the area include the Firehouse Center for the Arts and the Custom House Maritime Museum.
In and around Newburyport, there is a wealth of natural wonders to discover. Hiking, birdwatching, and other outdoor activities can be enjoyed at the adjacent Parker River National Wildlife Refuge, Plum Island, and Maudslay State Park. In particular, the area is well-known for its bird migration, which brings in visitors from all over the country.
Hiring a reliable full service moving company
Whether you are moving locally or over great distances, having a reliable fully licensed and insured moving company on your side is always a good idea. Our moving company in Newburyport, MA has been in business since 2016, maintaining moves of different complexity. We aim to deliver a stress-free moving experience to anyone who is on a life-changing journey. Working with us will allow you to spend your valuable time doing other relevant tasks and lift the stress associated with loading and transporting your belongings.
Benefits of working with the best professional moving crew in the field
The benefits of hiring our movers Newburyport, Massachusetts are:
They are focused on performing the job efficiently.
The professional moving crew follows a particular moving pattern that allows them to remain organized during the move.
The Newburyport, MA movers have considerable experience in handling moves and overcoming all the obstacles that come along the way.
They know how to do heavy lifting correctly.
The time and energy you save is a major perk of hiring expert Born to Move movers. Moving experts have the resources and enough people to efficiently and effectively transport large, heavy objects. If you hire our movers, you will not have to worry about moving everything yourself, and you will have more time to concentrate on other elements of the relocation.
The moving pattern Newburyport, Massachusetts movers follow
Everything starts with signing up on the website of our locally-based moving company where the customer schedules the move and selects the most suitable moving services in accordance with their needs. Afterward, the process goes as follows:
The client packs their personal belongings.
We arrive and load them into the truck.
We disassemble furniture and cover it with blankets.
Arriving at the new place, our Newburyport, MA movers unload the truck and unpack the customer's belongings to
make sure nothing has been damaged.
The aforementioned plan is prone to changes as our movers Newburyport, MA aim to meet the needs of each customer with special requirements regarding their move.
Available moving services to book at our moving company in Newburyport, MA
As of today, we offer piano moving services, accompanied by long-distance relocation maintenance, and local moves. All the services are available at reasonable prices and you can always request a free moving quote.
Average prices for local moves
Hiring two movers for your local move will cost you $140 per hour, whereas hiring three experts will cost you $190 per hour. For requesting a professional moving crew consisting of four movers Newburyport, Massachusetts you will be charged $240 hourly.
Dependable Newburyport Movers
Our Moving Company is fully licensed and insured!