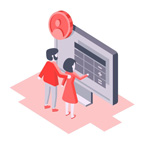 Online and On-site
Free Estimates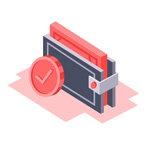 Affordable Rates
and Discounts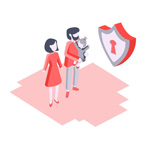 Fully Licensed
and Insured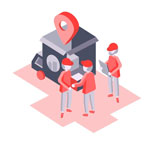 Professional Moving
Crew
A land of zesty oranges, prominent city landmarks, and colorful history, Riverside CA is a great place if you like amazing weather all year round. And compared to LA, it's way less congested, allowing you to enjoy the renowned California climate and lifestyle.
The good thing is that it's just an hour's drive, so moving won't be so stressful at all, right? Not necessarily. Considering how congested Los Angeles can be, things can easily get complicated. That's why it's best left with movers from Riverside CA, to Los Angeles who have the equipment, experience, and expertise to pull off the perfect move.
Moving from LA to Riverside CA? It's Easy with the Help of Expert Movers
Born to Move vastly simplifies the moving process, eliminating all the complications and issues so that you don't have to deal with them. To get your belongings delivered to Riverside CA, from LA, follow the instructions below.
Step 1: Get Professional Riverside CA Movers from Born to Move
Booking with Born to Move is super easy! You can just fill out a form straight from our website to get a personalized quote based on the specifics of your relocation. But if you want to clear up a few things first, we recommend calling us, so we can answer you right away.
Do you need more assistance with moving to or from Riverside CA? Please let us know! Our movers are here to help make the entire moving experience as stress-free as possible.
Step 2: Get Your LA or Riverside CA Booking Confirmed
We'll tell you if our movers from Riverside CA to Los Angeles are available on your chosen date. If we need more info from you, a company representative will reach out and help iron out the details.
Step 3: Wait for Our Professional Movers to Get to Your LA or Riverside CA Location
With our company lending its expertise, you don't have to stretch yourself too thin on moving day. Our top movers will perform the services agreed upon. Meanwhile, you can take care of other moving concerns like getting the kids ready or making sure you have enough energy.
You don't have to concern yourself with all the issues related to planning and transporting your stuff in or out of LA.
Moving from Riverside CA to LA Is Easy with a Superior Provider like Born to Move
Born to Move is a fully licensed and insured moving company that has served the California market for a long time. We're confident that we can deliver excellent results as our movers have done for a long list of clients before. With our movers, you get the following:
Moving Expertise for a Local California Relocation
The last thing you want is to hire so-called experts who rely solely on navigation apps to get from point A to point B. Since our movers have been all over California, we've become very familiar with the roads connecting various places in this great state.
You don't have to worry about our experts getting lost or encountering issues along the way. We'll always take the quickest and safest route to your new location.
Movers Trained Using our Unique Process
Moving from LA to Riverside CA, or the other way around, isn't just about throwing everything at the back of the truck and speeding to your new place. Our expert movers try to eliminate even the slightest chance of your things getting damaged through a process that we've developed over the years. This involves:
Disassembling all the furniture
Wrapping each furniture part
Loading and unloading everything in the truck
Unwrapping all furniture parts for reassembly
Reassembling all furniture
Price Affordability
Moving from Riverside CA to LA doesn't cost nearly as much as you might think. For local moving, we charge an hourly rate based on the number of movers you need. This price already includes expenses related to gas, toll, miles, labor, floor protection, and truck rental.
For any additional service that you'll need, we make sure to price as fairly as possible as well.
Movers from Los Angeles to Riverside CA Can Help You with Any and All Moving Concerns
Born to Move understands that the needs will be unique for every moving gig that we get. That's why our movers offer various services to help the transition to Riverside CA. Here are our most in-demand services:
Moving and Storage. We'll take your items to or from our temperature and humidity-controlled storage units.
Full-Service Packing. You don't have to lift a finger when organizing all your things into boxes.
Commercial Moving. While still working around your operating hours, we'll take care of meticulous electronics, fancy furniture, and company artwork when moving your office to a new location.
Relocation to LA or Riverside CA Can Stress-Free! Book Your Slot with Our Professional Movers Today
Moving between two points in California may seem easy, but a 100-mile distance is still no joke. The price of making a mistake can still set you back more than what you'd pay for experienced movers from Riverside CA to Los Angeles.
So why not get help in doing everything perfectly the first time around? Our company is ready to assist you with moving from your LA location so that it goes as smoothly as possible. Just fill out our form to get a cost estimate, or call us today.
Our hourly rates include all other charges:
Labor & Equipment
Floor Protection
Wrapped Furniture
Tolls
Taxes
No Additional Fees
Fuel Charge
Safe Delivery
Guaranteed Price
Riverside CA Movers
Our Moving Company is fully licensed and insured!