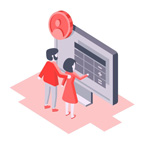 Online and On-site
Free Estimates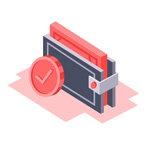 Affordable Rates
and Discounts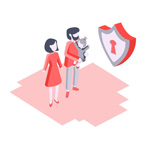 Fully Licensed
and Insured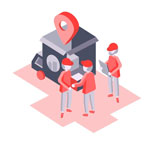 Professional Moving
Crew
Planning a move within the Massachusetts area? Consider hiring our locally-based moving company to maintain your move. Our Born to Move moving company has been in the industry for so many years that our team of prominent movers developed subtle moving tactics to be able to deal with relocation processes of all complexity. The company with its best and most skilled movers offers an extensive range of relocation services, successfully covering the needs of even the most demanding customers.
The cost of hiring a relocation provider is outweighed by the numerous advantages that come with doing so. Put your relocation in the hands of our trained professionals and experienced team of movers if you want to minimize the amount of anxiety and disruption caused by the process as much as possible. Whether you are moving for personal or professional reasons, you won't regret making the investment in professional movers.
Why hire our prominent Born to Move movers?
Relocating from one location to another is not only a time-consuming task, but it can also be an intimidating one, particularly if you have a full agenda planned for the day. If you are going to be relocating in the near future, you need to decide whether or not you are going to hire a relocation provider you selected among other moving companies near me to assist you with all of your relocation-related needs.
Instead of handling everything on your own, you should hire our Born to Move moving company to ensure that everything goes smoothly. Working with the most reputable provider with its best movers in Swampscott MA can be beneficial for you, regardless of whether or not you are relocating locally or over a long distance.If you have any lingering questions, the following is a list of the advantages you will gain once you have hired our proficient Born to Move movers:
It ends up being more cost-effective. Relocating on your own can end up being more expensive than hiring our full service moving company. When compared to relocation with the help of a safe and insured professional moving crew, relocating on your own costs more in terms of both money and time, not to mention the amount of energy and effort required. For instance, if you decide to move everything yourself instead of hiring movers, you will need to buy packing supplies and make sure that you will have enough time and energy to finish everything before moving day. In addition, offloading your items requires a significant investment of both your time and your energy.When you hire our skilled and experienced Swampscott MA movers, one of the advantages is that they have everything you need, including free packing materials, a team of professionals who can pack and move your belongings on time, a moving truck of the appropriate size and many other important things.
Any injuries are avoided. Moving is one of the most stressful life events, and the last thing anyone wants to deal with is an injury. To protect yourself from the risk of getting hurt while moving bulky items like heavy boxes or large pieces of furniture, it is always a good idea to get in touch with a team of proficient movers. Our experienced fully licensed and insured moving provider and relocating professionals have the necessary equipment to transport your belongings without putting your wellbeing in jeopardy while doing so.
We will save your time. From packing your things to decluttering your property, the process may take a lot of time. If time is money for you and you can't afford any delays or inconvenience throughout the moving process, you should let professional movers do the job for you. Hiring a relocation company allows you to relocate without going crazy and saves you a lot of time in the process.
Movers in Swampscott MA perform relocations of any complexity, including local moving, delivering customers' belongings safely and inexpensively within the same day.
The price policy at Born to Move moving company
As stated above, the professional moving crew operating at our professional moving service in Swampscott MA packs and unpacks your valuable possessions, disassembles and reassembles large pieces of furniture, and loads all the things scheduled for the move in the truck of the right dimensions. For any local moves within any particular state, we hire a group of moving experts that are charged hourly, starting at $140 for two movers, and $190 for three movers operating in a team and performing all the relocation tasks simultaneously.
Swampscott MA Movers
Our Moving Company is fully licensed and insured!