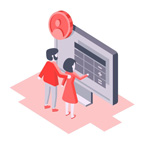 Online and On-site
Free Estimates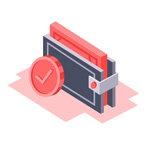 Affordable Rates
and Discounts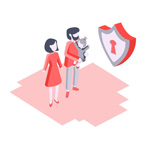 Fully Licensed
and Insured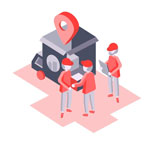 Professional Moving
Crew
Searching for affordable and trustworthy moving companies near me in Tewksbury, MA? Our Born to Move movers are required to provide an extensive range of relocation services. If you are looking for a reliable locally-based moving company, we can assist you. We have competent movers who can complete any relocation. It's not easy to find dependable movers nowadays, which is why the Born to Move moving company is so proud of its excellent reputation. Our expert, safe and insured movers will make short work of your relocation, so you can relax.
Our professional movers in Tewksbury MA go through rigorous training and have their backgrounds checked before they are allowed to enter your house. This is done to assure that they are of the highest caliber. Born to Move understands the difficulties associated with relocating, which is why we always strive to improve our moving and packing services for you. If you want the best and most professional moving service in Tewksbury MA available, contact our professional moving crew.
Fully licensed and insured movers in Tewksbury MA
Every local moving faces its own unique challenges, regardless of the specifics. Self-packing is a time-consuming hassle that, if done improperly, might cause harm to some or all of your priceless possessions. Even if you're in peak physical condition, loading your truck is a long, arduous, and possibly dangerous process that will leave you exhausted. We haven't even discussed the hidden fees that can add up to more than the cost of hiring a professional moving company. You can see why trying out Born to Move moving company is a good idea. Everyone on our team has been through extensive training and is committed to making your relocation as fast, easy, and stress-free moving experience as possible.
Here at Born to Move, we want to do more than just provide Tewksbury MA with the best movers possible; we want to transform moving into an art form. Packing, driving, and unloading your stuff is an art form, and your move is the perfect opportunity for us to show you how good we are. Do you feel like you might need the assistance of professional movers near me, but you aren't sure which moving company in Tewksbury MA to hire? Check out the services that our full service moving company proudly delivers:
Special offers and reduced relocation costs. (The minimum hourly rate for the team of 2 movers and a truck is $140, and for 3 movers and a truck is $190.)
A comprehensive range of available moving services and free packing materials.
Local roots and a detailed understanding of the neighborhood.
Possession of handy storage facilities.
Many consumers have given us glowing recommendations, claiming that we are the finest moving service in Tewksbury MA.
Relocation that is completely risk-free and covered by insurance.
Our experienced Tewksbury MA movers have a number of helpful workers that make the moving process faster and less stressful for our customers. In order to guarantee a smooth relocation, we have a large staff of trained moving experts standing by.
Hire the top full service moving company for your next relocation
Tewksbury, located in Middlesex County, is a comfortable upper middle class town with all the great old buildings and secure communities one would expect from an East Coast prosperous town. Tewksbury lies to the east of Lowell and the northwest of Salem and is home to three ten thousand people.
Do Tewksbury's rich past and welcoming locals appeal to you? Are you thinking about relocating to Tewksbury, MA? In this case, using a reliable locally-based moving company is a smart approach. While it may be tempting to handle your move on your own, there are several advantages to working with our Born to Move professional moving company. It's best to have trained expert movers take care of tasks like packing and loading because hidden fees can add up quickly.
Avoid the unnecessary hassle by hiring our reliable and fully licensed and insured moving company to handle your upcoming relocation. As a result of our decades of expertise in providing local moving services, not only are our services unmatched but also our prices are quite competitive. Having a positive and joyful moving experience is a top priority for us. Our competent and experienced movers in Tewksbury, MA will transport your items carefully and get them delivered to your new home the very same day. Contact our expert movers for assistance with any of your relocation requirements.
Tewksbury MA Movers
Our Moving Company is fully licensed and insured!