| Size of the move | flat price range |
| --- | --- |
| 1 BEDROOM | $8000 |
| 2 BEDROOM | $9450 |
| 3 BEDROOM | $11000-$120000 |
delivery time range
3-4 DAYS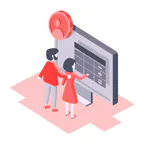 Online and On-site
Free Estimates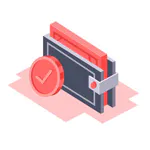 Affordable Rates
and Discounts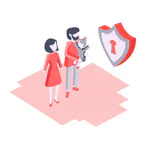 Fully Licensed
and Insured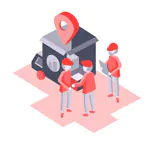 Professional Moving
Crew
Are you considering a move from Washington to the sunny shores of Florida? Whether you're enticed by Florida's breathtaking beaches or the prospect of exciting new beginnings, venturing on a cross-country move can evoke a mix of excitement and apprehension. Rest assured, our dedicated moving company is here to provide comprehensive moving services, ensuring seamless and professional transition as you make your way to the Sunshine State. From the moment you embark on your journey, Born to Move is here to help.
Why Choose Us
Born to Move has been dedicated to delivering exceptional long-distance moving services for over 8 years, and we've built a strong reputation along the way. Our track record speaks for itself – check out our reviews from thousands satisfied customers! At our WA to FL moving company, we're committed to going above and beyond to meet and exceed our clients' expectations. If you're looking for the best moving companies WA to FL, you can count on our team to provide top-notch, reliable service every step of the way.
Licensed and Insured Movers
Moving from Washington to Florida is a huge undertaking, spanning over 3,000 miles and 45 hours of travel. It's crucial to hire dependable movers WA to FL to help you manage the transition and ensure everything runs efficiently. At Born to Move, we possess the necessary experience and expertise to handle every aspect of your move. As a licensed interstate moving company, we strictly adhere to all regulations and standards for transporting goods over state lines. We are also fully insured and up-to-date with all of the necessary permits, including FMCSA certification for conducting interstate moves. We have all of these documents on hand, so if you're moving from an apartment building or a rental, we are able to provide a COI (Certificate of Insurance) to the property manager before moving day. Regular monthly maintenance guarantees that our trucks are in optimal condition, safeguarding your possessions during the journey from your Washington residence to your new home in Florida. With our help, you can concentrate on planning for your new life while we take care of the logistics and heavy lifting.
How We Work
If you've never hired movers before (or even if you have!) you might be wondering: "how does all of this work?" We have a tried and tested method that we follow for every move, with an assigned moving concierge manager to organize and oversee each step in the process:
24 hours before moving day, we'll send you an email with an estimated arrival time, usually around 9 AM or 1-3 PM. On moving day, we'll call you 30 minutes before we arrive to let you know we're on our way.Our experienced and well-trained WA to FL movers will arrive at your residence and take every precaution to protect your belongings, from the largest furniture to the smallest keepsakes. We disassemble beds and bed frames, protect mattresses with mattress bags, securely wrap furniture with moving blankets, padding, and shrinkwrap, and take the time to strategically place boxes and heavier items in the truck, strapping them down to prevent any shifting during transit.
Once everything is safely loaded into the truck, we'll collect 50% of the payment; we offer multiple payment options including check, credit/debit, or cash. Our route to Florida will be via I-90 E, and we'll provide live location check-ins during the multi-day trip.To ensure the safety of your belongings and our crew, we will provide two drivers who can alternate shifts over 11-hour days, making overnight stops along the way. Born to Move understands that moving can be a stressful time, so we will keep you updated throughout the entire process to give you peace of mind. Please note that we will need to stop by weigh stations in between states, and a moving truck is significantly heavier than a personal vehicle (especially when loaded!) We will be traveling at a safe pace, following speed limits, and considering weather conditions.
When we arrive at your new home in Florida, we will begin unloading your belongings and unwrapping, reassembling, and placing your furniture with great care. At your request, we'll utilize floor runners to protect your new carpet or hardwood, and we'll work closely with you to position everything exactly where you want it, ensuring that your new residence feels like home from day one.
After we finish the job, we will tidy up the space and sign the necessary paperwork to confirm the move's completion. We'll collect the remaining 50% of the payment and provide you with a receipt.
Our crew will then head back to Washington from Florida, and your move will be complete!
How Much Does it Cost to Move from Washington to Florida?
The cost of your move will vary depending on the size of your inventory, and we always give our customers a flat rate for a long distance move if it's over 150 miles. You can use the free automated calculator on our website or get in touch with our manager directly to get an idea of what the cost of movers from WA to FL will be.
When hiring moving companies from WA to FL, you will need to provide an inventory of all of your belongings and provide this list to the company manager. We provide a handful of options to make this process as easy and convenient as possible. You can:
Create a list and email it to us ([email protected])
FaceTime with us to assess an inventory in real-time
Text us photos of your items
Collect your inventory over the phone with one of our specialists
Register on our website and access the inventory section to upload and select your inventory
Our flat rate covers everything for your move, from the cost of the truck and Washington to FL movers to all necessary supplies, gas, tolls, and insurance. For example:
One-Bedroom Move from Washington to Florida: $8000
Two-Bedroom Move from Washington to Florida: $9450
Three-Bedroom Move from Washington to Florida: $11000-$120000
There is no initial deposit, but if you have more items than your inventory suggests, there will be an extra charge for those items. Our pricing is transparent, and we pride ourselves on being upfront about any costs associated with your move; we value our reputation and your experience!
Moving Tips
When preparing for a move with a moving company WA to FL, it's important to plan ahead and stay organized. You can begin by decluttering your belongings and getting rid of unnecessary items through donations or sales. When packing, prioritize valuable and fragile items by keeping them separate and clearly labeling your boxes for easier unpacking later on. As your moving date approaches, don't hesitate to reach out to Born to Move with any specific requirements or special handling instructions in advance. We will coordinate all logistics with you, confirming the moving date, address, and contact information. You'll stay informed every step of the way and avoid any last-minute surprises.
Things to Do in Florida
Florida, known as the Sunshine State, is a vibrant state known for its sunny weather, beautiful beaches, and diverse wildlife. It offers a wide range of attractions for all ages, from the world-famous Walt Disney World and Universal Studios to the Everglades National Park. Florida is also home to stunning beaches like Miami's South Beach and the Florida Keys' picturesque islands. While Washington has a milder and more temperate climate, Florida's tropical climate brings higher temperatures and humidity, offering year-round opportunity for outdoor beach recreation.
Call Born to Move today for a free quote and take the first step towards your life in paradise!
Our hourly rates include all other charges:
Labor & Equipment
Floor Protection
Wrapped Furniture
Tolls
Taxes
No Additional Fees
Fuel Charge
Safe Delivery
Guaranteed Price
Washington, WA to Florida Movers
Our Moving Company is fully licensed and insured!