| Size of the move | flat price range |
| --- | --- |
| 1 BEDROOM | $5500 |
| 2 BEDROOM | $6500 |
| 3 BEDROOM | $7300 |
delivery time range
3-4 DAYS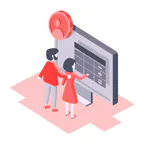 Online and On-site
Free Estimates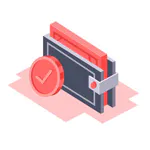 Affordable Rates
and Discounts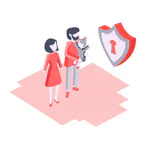 Fully Licensed
and Insured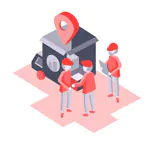 Professional Moving
Crew
Are you ready to trade the evergreen wonders of Washington state for the dazzling concrete jungle of New York City? Whether you're interested in new opportunities. captivated by the allure of the towering skyline, or enticed by the hustle and bustle of city life, embarking on a cross-country move can stir up a mix of anticipation and thrill. Rest assured, Born to Move is here to orchestrate a professional and seamless transition as you traverse the United States. From the Evergreen State to the Big Apple, our team stands ready to assist you with all your moving needs!
Why Choose Us
For over 7 years, we have taken pride in our reputation for delivering exceptional long-distance moving services. With our comprehensive moving solutions, we handle every aspect of your move, leaving you free to savor the excitement of embarking on your new chapter in the city that never sleeps. Rest assured that our moving company WA to NYC will conduct your move with precision and efficiency, making your transition to your new home a seamless experience. Don't just take our word for it – check out our reviews and see why thousands of clients would recommend Born to Move as one of the best moving companies WA to NYC.
Licensed and Insured Movers
Moving from Washington state to NYC is a huge project. With a distance of over 2,700 miles and a journey that can take upwards of 41 hours, it's essential to hire reliable movers WA to NYC to help you manage the transition. At Born to Move, we have the experience and expertise necessary to handle all aspects of your move. We are a licensed interstate moving company, adhering to all regulations and standards for moving between states. We are also fully insured and up-to-date with all of the necessary permits, including FMCSA certification for conducting interstate moves. We have all of these documents on hand, so if you're moving from an apartment building or a rental, we can provide a COI (Certificate of Insurance) to the property manager before moving day; it's often preferred that this paperwork is sorted before we arrive.
With our help, you can focus on planning for your new life in the city while we take care of the logistics and heavy lifting.
How We Work
If you've never hired movers before (or even if you have!) you're probably wondering: "how does all of this work?" We have a tried and tested method that we follow for every move, with an assigned moving concierge manager to organize and oversee each step in the process:
24 hours before moving day, we'll send you an email with an estimated arrival time, usually around 9 AM or 1-3 PM. On moving day, we'll call you 30 minutes before we arrive to let you know we're on our way.
Our experienced and well-trained WA to NYC movers will arrive at your residence and take every precaution to protect your belongings, from the smallest keepsakes to the largest furniture. We disassemble beds and bed frames, protect mattresses with mattress bags, securely wrap furniture with moving blankets, padding, and shrinkwrap, and take the time to strategically place boxes and heavier items in the truck, strapping them down to prevent any shifting during transit.
Once everything is safely loaded into the truck, we'll collect 50% of the payment; we offer multiple payment options including check, credit/debit, or cash.
Depending on the size of your inventory, delivery time will range between 3-4 days. Our route to NYC will be via I-94 E and I-90 E, and we'll provide live location check-ins during the multi-day trip.To ensure the safety of your belongings and our crew, we will provide two drivers who can alternate shifts over 11-hour days, making overnight stops along the way. Born to Move understands that moving can be a stressful time, so we will keep you updated throughout the entire process to give you peace of mind. Please note that we will need to stop by weigh stations in between states, and a moving truck is significantly heavier than a personal vehicle (especially when loaded down with items!) We will be traveling at a safe pace, following speed limits, and considering weather conditions.
When we arrive at your new home in NYC, we will begin unloading your belongings and reassembling your furniture with great care. We'll work closely with you to place everything exactly where you want it, ensuring that your new space feels like home from day one.
After we finish the job, we will tidy up the space and sign the necessary paperwork to confirm the move's completion. We'll collect the remaining 50% of the payment and provide you with a receipt.
Our crew will then head back to Washington state from NYC, and your move will be complete!
How Much Does it Cost to Move from Washington state to NYC?
The cost of your move will vary on the size of your inventory, and we always give our customers a flat rate for a long distance move if it's over 150 miles. You can use the free automated calculator on our website or get in touch with our manager directly to get an idea of what the cost of movers from WA to NYC will be.
When hiring moving companies from WA to NYC, you will need to provide an inventory of all of your belongings and provide this list to the company manager. We provide a handful of options to make this process as easy and convenient as possible. You can:
Create a list and email it to us ([email protected])
FaceTime with us to assess an inventory in real-time
Text us photos of your items
Collect your inventory over the phone with one of our specialists
Register on our website and access the inventory section to upload and select your inventory
Our flat rate covers everything for your move, from the cost of the truck and Washington state to NYC movers to all necessary supplies, gas, tolls, and insurance. For example:
One-Bedroom Move from Washington state to NYC: $5500
Two-Bedroom Move from Washington state to NYC: $6500
Three-Bedroom Move from Washington state to NYC: $7300
There is no initial deposit, but if you have more items than your inventory suggests, there will be an extra charge for those items. Our pricing is transparent, and we pride ourselves on being upfront about any costs associated with your move; you can trust that we won't surprise you with any unexpected bills!
Moving Tips
When preparing for a move with a WA to NYC moving company, it's important to start early and stay organized. You can begin by decluttering your belongings and donating or selling items you no longer need. When packing, keep valuable and fragile items separate and label boxes clearly to ensure easy unpacking later. As your moving date approaches, feel free to contact Born to Move with any specific requirements or special handling instructions in advance. We will confirm all of the logistics with you, including the moving date, address, and contact information. You'll stay informed every step of the way and avoid any unexpected surprises.
Things to Do in NYC
New York City is a world-famous metropolis, bustling with vibrant energy and endless opportunities. From iconic landmarks like the Statue of Liberty and Times Square, to world-class museums like the Metropolitan Museum of Art and the Museum of Modern Art, there's always something new to discover. Catch a broadway show at the Theater District, stroll through Central Park, shop the trendy boutiques of SoHo, and indulge in diverse culinary delights in neighborhoods like Chinatown and Little Italy. The city's fast-paced energy is palpable, with yellow taxis racing through bustling streets and the constant buzz of activity. Contrasting with the lush landscapes of Washington state, NYC offers a vertical jungle of towering skyscrapers and an intricate Subway system that connects its five boroughs.
So, if you're ready to embrace the exhilarating vibe of the city that never sleeps, give Born to Move a call for a free quote today and start your journey to the Big Apple!
Our hourly rates include all other charges:
Labor & Equipment
Floor Protection
Wrapped Furniture
Tolls
Taxes
No Additional Fees
Fuel Charge
Safe Delivery
Guaranteed Price
Washington, WA to New York City Movers
Our Moving Company is fully licensed and insured!