Moving Size
Movers and Trucks
Rate
approximate time
to complete
approximate
estimate
studio or less
2 guys and 1 truck
$140/hr
3 hours
$420
small 1 bedroom
2 guys and 1 truck
$140/hr
3 - 4 hours
$420 - $560
large 1 bedroom
2 guys and 1 truck
$140/hr
3 - 5 hours
$420 - $700
small 2 bedroom
2 guys and 1 truck
$140/hr
3 - 5 hours
$420 - $700
large 2 bedroom
3 guys and 1 truck
$190/hr
4 - 6 hours
$760 - $1140
3 bedroom apt
3 guys and 1 truck
$190/hr
5 - 7 hours
$950 - $1330
2 bedroom townhouse/house
3 guys and 1 truck
$190/hr
5 - 7 hours
$950 - $1330
3 bedroom townhouse/house
4 guys and 1 truck
$240/hr
6 - 8 hours
$1440 - $1920
4 bedroom townhouse/house
4 guys and 1 truck
$240/hr
7 - 10 hours
$1680 - $2400
5+ bedroom townhouse/house
5 guys and 2 truck
$340/hr
up to 12 hours
up to $4080
*all estimates in the table are based on our experiece and may not always be relevant to your particular move, an accurate estimate can be provided by our managers only
**hourly rates in the table may vary depending on the time of season
Hourly Rate
2 MOVERS & TRUCK
$140/ hr
INCLUDED
Expedited delivery
2 professional movers
Insurance
Dedicated clean truck
Gas,tolls,miles,taxes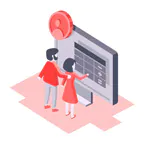 Online and On-site
Free Estimates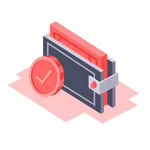 Affordable Rates
and Discounts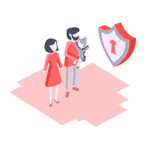 Fully Licensed
and Insured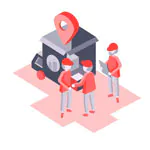 Professional Moving
Crew
Are you looking for a reliable and affordable moving company in Weymouth? The needs of our customers are the primary focus on the great moving experience and fair prices. Because of this, our full-service moving company provides a professional moving experience. The most qualified movers in Weymouth handle moving jobs of any level of difficulty, whether we are maintaining a local moving or interstate.
How we train Weymouth Movers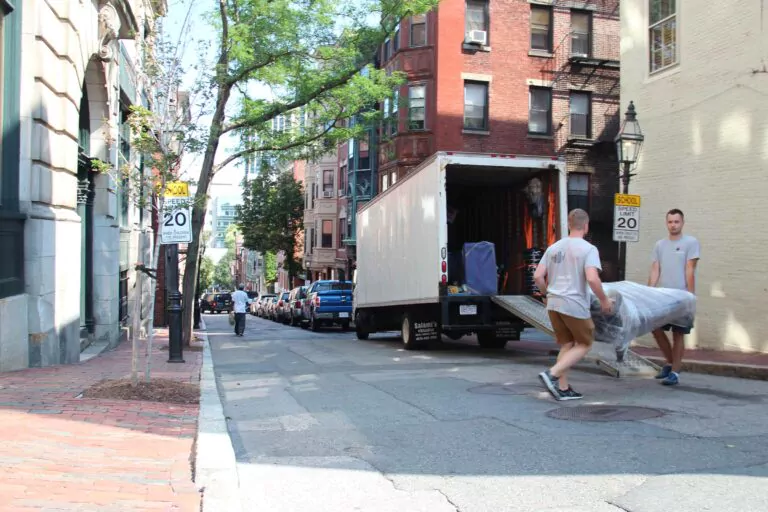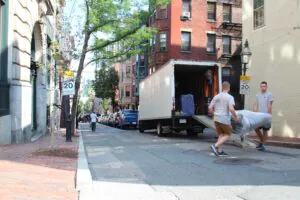 A team of proficient Weymouth movers is the key to the successful operation of our moving company. We believe that by hiring the best of the best we will be capable of delivering high-quality moving services, leaving each customer fully satisfied with how all the work has been performed. The professional moving crew operating at our company has the following qualities that define them as perfect employees:
Open-minded approach and strong communication skills. Open communication is key to success. Our movers need to be aware of customers' requirements to be able to successfully meet them.
Punctuality. Have you already requested the moving services for your local move? Worry no more for our Weymouth movers will be at your place on time.
Highly reliable. Knowing that a task will be completed successfully and on time is dependent on a number of factors, one of which is reliability. Reliable workers are valuable in the workplace. Our movers near me in Weymouth can successfully meet all the challenges and deliver moving services on demand.
Moving services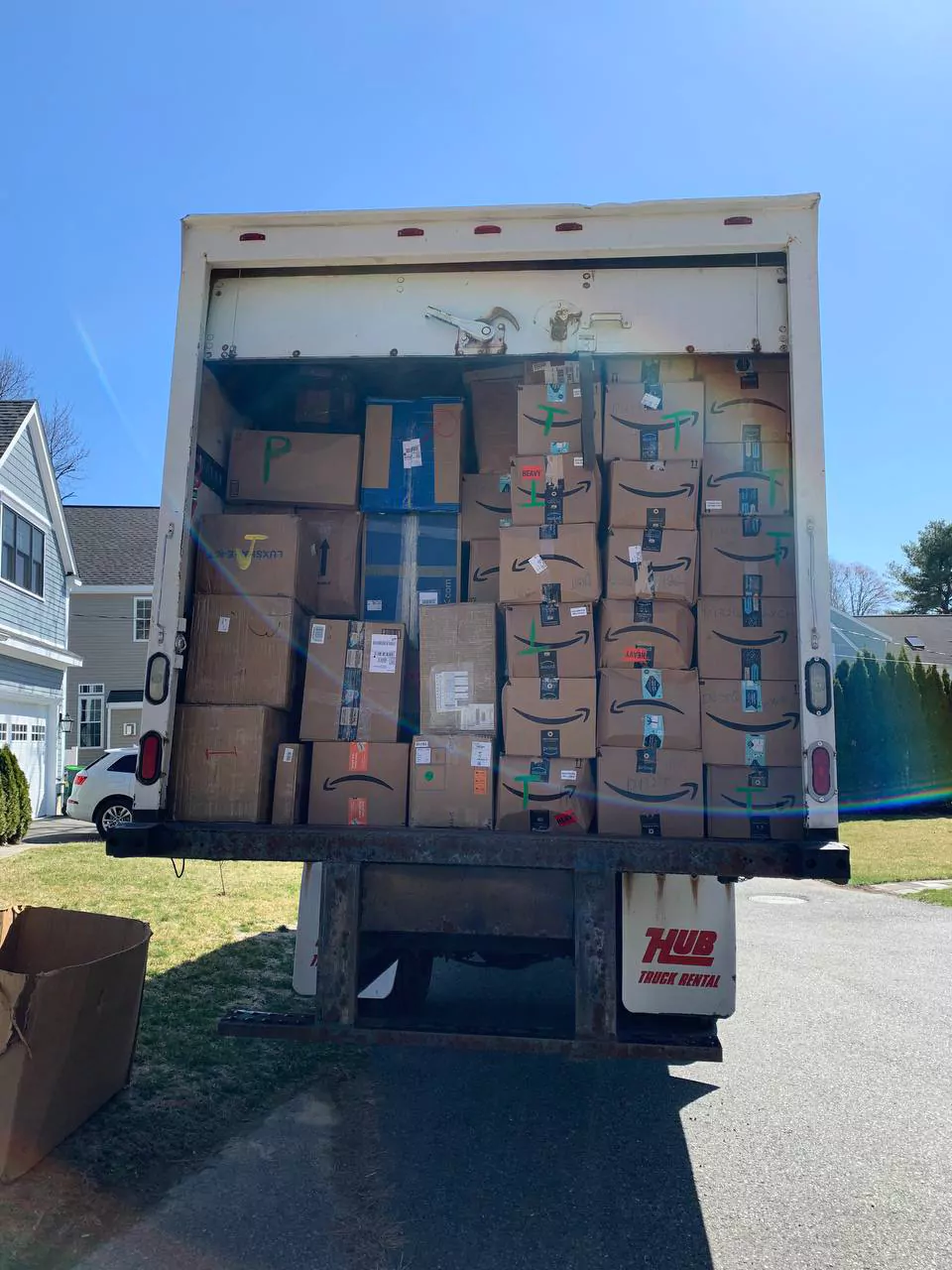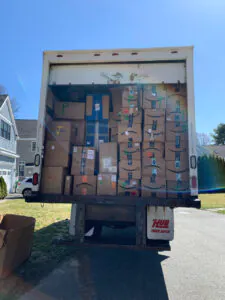 In order to ensure that your move goes off without a hitch, the first thing you need to do is search for local moving companies that are reputable and have plenty of experience. Offer competitive pricing. Our professional moving service in Weymouth provides a range of moving services performed by professionally trained movers in Weymouth:
Free quote. You can get in touch with our competent movers directly in terms of receiving a free quote. Keep in mind that when it comes to local moving, our moving experts are charged hourly, starting at $140 per hour for two movers, and $190 per hour for three members of the team.
Reliable packing services for you. Preparing clients' personal belongings for the move. Our moving crew makes sure to use packing supplies, among which are boxes tape, and shrink.
Reserving the moving truck of the right size. The experts of our moving company can deliver your possessions for a local move on the same day.
Storage Solutions. Is there any stuff you want to be stored separately before getting it moved to your final destination? Our movers have climate-controlled storage units as an option where you can store your packed belongings safely and securely.
Reasons to hire our skilled Weymouth movers?
Moving on your own is very stressful and demanding no matter how far you are planning on going. There are multiple preparation tasks to be done within a short period of time and many things to be organized neatly and wisely. Whether you have moving experience bringing or not it's hard to do. We highly recommend hiring our proficient crew to maintain your move from the very beginning to the very end when we unpack your belongings. Please contact our Weymouth movers at 617-903-2609 or use our online quote form to receive a firm quote for your move.
Professional Weymouth Movers
Our Moving Company is fully licensed and insured!