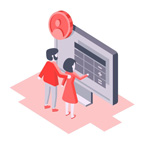 Online and On-site
Free Estimates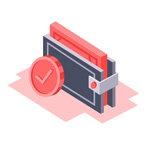 Affordable Rates
and Discounts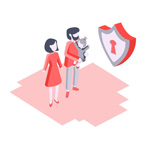 Fully Licensed
and Insured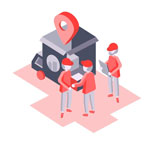 Professional Moving
Crew
Considering a move to Wilmington, Massachusetts? Wilmington, MA is only twenty miles from Boston and still manages to retain its small-town charm despite its population being just over 20,000. Local moving is just as distressing as long-distance ones. Many people consider doing their own packing and moving to be a cost-effective way to reduce their expenses. However, in the end, hiring a professional moving service in Wilmington MA may save you a ton of time, worry, and possibly even injury and/or shattered possessions. Born to Move movers are here to facilitate your swift and trouble-free relocation to your new residence or place of business.
Born to Move is the best movers near me in Wilmington MA
Although moving might be difficult, you'll find that dealing with Born to Move moving company is a breeze. To begin, we'll evaluate your present situation to better understand your requirements. Then we can develop a strategy that specifically addresses your needs. Our skilled Wilmington MA movers will take care of everything after you hire us, allowing you to focus on the next stage in your life. If you're looking for expert movers in the Wilmington region, look no further; our fully licensed and insured moving company offers the best services at the lowest prices. When we hire new staff, we make sure they pass stringent background checks to ensure they are trustworthy and qualified. When you use our moving company in Wilmington MA, you know your belongings are in good hands.
Our full service moving company has swiftly established itself as the most reputable and trusted movers in the region because of our knowledge of the moving industry. To guarantee that your household goods will arrive safely and promptly, you can count on our experienced movers in Wilmington MA to do all in their power to get them there on the same day you want. Among the many advantages of hiring our professional movers near me are:
Professional movers with a solid reputation. The majority of us will move at some time in our lives. We know it's tough to give a total stranger access to your most prized possessions. On the other side, the Born to Move moving company is a great choice. Since we have the experience, knowledge, and means to complete any task, we welcome every order. Our movers will pack all of your items in sturdy boxes and provide you with free packing materials. Our trained movers will ensure that your valuables are moved without sustaining any scratches or other damage.
Easy same day relocation without any headaches. If you choose our professional moving crew, we guarantee that nothing will go missing throughout the transfer. All of the packages will make it there without a scratch. We can accommodate shipments of any size. It wouldn't take us any longer to pack up and move out of a three-bedroom apartment than it would from a one-bedroom. Those in need of reliable, safe and insured moving help can always count on Born to Move movers to be there.
Affordable relocation and packing services for you. Our transparent price list and reasonable prices are two of our company's greatest strengths. There are no hidden fees or surcharges at our company. With us, you can expect to pay no more than $140 per hour for two movers and $190 per hour for three movers, both of which are quite low. If you are searching for a trustworthy and reasonably priced locally-based moving company, give us a call.
For each customer, it's not only about moving their stuff but how professionally it's done. Our moving company will handle every step of the process, from helping you pack to helping you unload the last of your belongings.
Easy local moving to Wilmington MA
We're professional movers who can meet all of your requirements. Born to Move is the best choice among other moving companies near me in Danvers, MA. As a local moving company with decades of expertise, we can guarantee you a smooth relocation at a price that won't break your budget. Your stress-free moving experience is our aim. Our full-service movers in Danvers, MA will transport your items carefully and get them delivered to your new home the very same day. If you need any help with relocating, please contact our moving specialists either by phone or online. We can handle moves of any size with the same speed, efficiency, and friendly attitude.
Wilmington MA Movers
Our Moving Company is fully licensed and insured!