Moving Size
Movers and Trucks
Rate
approximate time
to complete
approximate
estimate
studio or less
2 guys and 1 truck
$140/hr
3 hours
$420
small 1 bedroom
2 guys and 1 truck
$140/hr
3 - 4 hours
$420 - $560
large 1 bedroom
2 guys and 1 truck
$140/hr
3 - 5 hours
$420 - $700
small 2 bedroom
2 guys and 1 truck
$140/hr
3 - 5 hours
$420 - $700
large 2 bedroom
3 guys and 1 truck
$190/hr
4 - 6 hours
$760 - $1140
3 bedroom apt
3 guys and 1 truck
$190/hr
5 - 7 hours
$950 - $1330
2 bedroom townhouse/house
3 guys and 1 truck
$190/hr
5 - 7 hours
$950 - $1330
3 bedroom townhouse/house
4 guys and 1 truck
$240/hr
6 - 8 hours
$1440 - $1920
4 bedroom townhouse/house
4 guys and 1 truck
$240/hr
7 - 10 hours
$1680 - $2400
5+ bedroom townhouse/house
5 guys and 2 truck
$340/hr
up to 12 hours
up to $4080
*all estimates in the table are based on our experiece and may not always be relevant to your particular move, an accurate estimate can be provided by our managers only
**hourly rates in the table may vary depending on the time of season
Hourly Rate
2 MOVERS & TRUCK
$140/ hr
INCLUDED
Expedited delivery
2 professional movers
Insurance
Dedicated clean truck
Gas,tolls,miles,taxes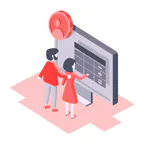 Online and On-site
Free Estimates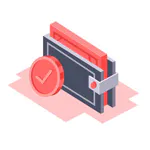 Affordable Rates
and Discounts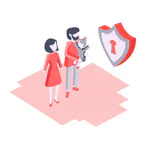 Fully Licensed
and Insured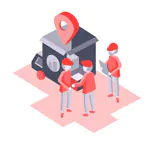 Professional Moving
Crew
In Search of Honest Movers?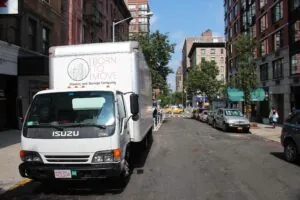 Striving to find an honest moving company with skilled Winchester movers? Among a large number of moving companies near me? Our Winchester movers are here to help you make up the right decision. If you want to avoid the hassle that is not necessary, you should hire our locally-based moving company capable of handling your upcoming move. Not only does our  Honest moving company offer services that are unrivaled in the industry. Thanks to our years of experience in providing local moving services. Our hourly rates are also quite competitive. The number one goal is to ensure that you have a satisfying and enjoyable experience overall with your move. Qualified and experienced movers we employ will take the task of transporting your belongings with care and delivering them to your new residence on the very same day.
Why should you hire our movers in Winchester?
In case you are still thinking about whether it is necessary to hire a professional moving crew when moving locally or not, our movers in Winchester will help you make the right decision so that you could receive a stress-free moving experience. So, why should you hire our fully licensed and insured moving provider to maintain your move?
It is safe and more reliable. Rather than doing all the stuff on your own. Consider hiring our professional moving service in Winchester Massachusetts with its best proficient movers. More than the actual act of moving, the packing involved in the moving process can drain your energy and make you feel like giving up. When you hire a team of skilled moving professionals, your belongings, including your furniture, will be protected from damage. When they are packing, our movers will use moving blankets and packing material. Movers will be wrapping your furniture in blankets. The most important thing is that our movers will pack and transport all of your fragile items with the utmost care. After you have arrived at your destination, the crew will unload all of your belongings and assist you in unpacking them. You will not have to worry about hiring additional help in the future because you can immediately start setting up your stuff.
Affordable Hourly rates. When you are on your own, you will have to spend a significant amount of time packing up all of your belongings. This will be a time-consuming process that will require you to take time off of work. In addition to that, you would need to rent a truck. Packing services for you as well as other moving services delivered by our safe and insured moving company prioritize the protection of your stuff. It is hiring movers will make your moving costs much less when you add the cost of potentially damaged items to the total. Keep in mind that our movers are charged hourly, starting at $140 for a two-member crew, and $190 for three movers.
No stress. Getting ready to move to a new house can throw a wrench into your daily routine. Hiring skilled movers near me to help you pack and move can free up some of your time for they will finish all the work for you, operating simultaneously and in a smart manner.
Additionally, Winchester MA movers provide each customer with a moving truck of the appropriate size, reserved just for the move. The truck is capable of transporting any quantity of goods safely and without damage.
What will our Born to Move moving company do for you?
Our professional moving crew performing the following tasks for you:
Packing and unpacking all of your valuable possessions using packing materials while also being very careful with each item.
Wrapping furniture in moving blankets to avoid any damage that can occur during your move.
Disassembling large pieces of furniture and protecting the environment around you to prevent your furniture and old or new home from damage.
Reassembling the furniture at your new home.
Loading and Unloading your possessions in the truck.
All the work is performed according to the schedule previously discussed with the customer. Our full-service moving company delivers all client's personal belongings on the same day when maintaining a local moving within the state of Massachusetts.
Honest Winchester Movers
Our Moving Company is fully licensed and insured!