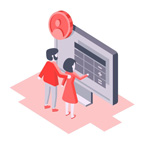 Online and On-site
Free Estimates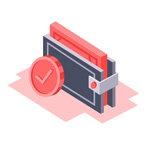 Affordable Rates
and Discounts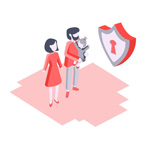 Fully Licensed
and Insured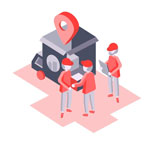 Professional Moving
Crew
Our professional moving crew is without a doubt the very best in the moving industry. If you check out our website in comparison to other moving providers located in the proximity, as well as multiple feedback from previous customers, you will find out that our full service moving company has been in the field for a very long time. This has allowed us to develop not only an extensive range of moving services to satisfy the needs of customers but also a personal approach and the skills required to perform all of the tasks that are involved in the process of relocation. The movers in Woburn MA are an experienced moving team that is able to efficiently plan and execute moves of any level of complexity while adhering to the specific instructions provided by each individual customer. We have the honor to introduce an extensive range of relocation services, as well as professional assistance delivered by proficient Born to Move movers who are simply the best in the field.
Why hire our Born to Move moving company experts?
Why should you select us over other moving companies near me? The thing is, when hiring a team of moving professionals, we pay attention to all aspects meticulously, making sure our employees possess the following traits and qualities:
Ability to solve problems easily.
Desire and openness to expanding knowledge.
Dedicate and ability to meet all deadlines.
Strong communication skills that allow operating in the group.
As stated above, most professions necessitate some degree of teamwork. Collaborating effectively calls for open lines of communication, tolerance, and commitment. One can display a wide range of positive traits by showing that they are capable of working effectively in a team. To be an effective addition to the team, you must be able to work well with others. And this is what our movers near me in Woburn MA have successfully achieved.
What do Woburn MA movers do to prepare for the upcoming move?
The fully licensed and insured moving company of ours is known for organizing any kinds of relocations, local moving in particular. No matter how challenging it can be, our team of Woburn MA movers will make sure to deliver your personal possessions to the specified destination in Massachusetts on the same day, performing the following tasks beforehand:
Packing services for you and unpacking. The task of our safe and insured experts is to pack your personal belongings properly using free packing materials and boxes of appropriate dimensions, and unpack them after having arrived at your new home.
Furniture disassembly and reassembly. No need to worry about having to move large pieces of furniture on your own for our locally-based moving company with its best movers in Woburn MA will do it for you! We will carefully dismantle the furniture you want to get moved, wrapping breakable objects in blankets to avoid any damage. Everything will be reassembled at your new place again.
Loading the moving truck with your things. By hiring our proficient and knowledgeable Woburn MA movers you will not have to worry about renting a moving truck separately. Our professional moving service in Woburn MA owns various trucks of different dimensions and capacities, which allows us to select the appropriate one for any particularly requested relocation. The task of our relocation experts is to load your pre-packed items inside, secure them, and hit the road according to the previously discussed timetable.
Remember that our professional moving crew charges $140 per hour for two movers and $190 per hour for three movers when performing local moves.
The necessity of hiring a professional moving crew
If you still have doubts about whether or not to hire the Woburn MA movers operating at our moving company in Woburn MA, there are some crucial reasons that will help you make up your mind.
Skilled movers understand how to safely transport numerous items from one place to another. Goods designated as "fragile" are handled with extra caution, and packing materials for larger items like furniture and televisions are on hand in case of accidents. Moreover, expert movers have the necessary tools to transport heavy objects safely and efficiently.Fortunately, expert movers have both the know-how and the gear to get the job done without incident. When it comes to protecting their employees from harm, movers typically come equipped with moving straps and other supplies. If you think you can lift that table, you might be disappointed to find out that you can't. But our moving professionals are here to do all the job for you so that you can dedicate yourself to some other more important activities.
Woburn MA Movers
Our Moving Company is fully licensed and insured!