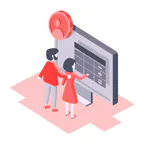 Online and On-site
Free Estimates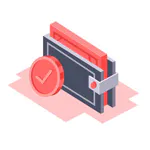 Affordable Rates
and Discounts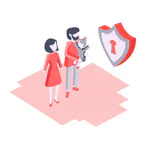 Fully Licensed
and Insured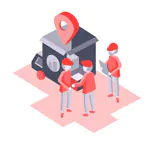 Professional Moving
Crew
Advantages of living in Garden State
New Jersey is a garden state and a state of Many roads. This is what it's called by the people who are living outside of New Jersey. There are many ways to get your belongings from Boston to New Jersey. You can either hire a moving company or rent a moving truck and drive it on your own in order to get to New Jersey. It will take about 4 hours to get to NJ. Most of the people are moving closer to the New York area and especially to Newark, which is located right on the Hudson River. But not everybody is moving to this specific area. People move all over the states to New Jersey so if your destination could be anywhere from Newark to Trenton New Jersey and you're not sure if you can complete the moving relocation from Boston To New Jersey on your own and you are considering hiring a moving company from Boston to New Jersey Born to move movers definitely can help you relocate your belongings safely and on time.
Our moving company specializes in long-distance moving and has successfully relocated hundreds of people from Boston to New Jersey. It can be difficult to do so, especially with the traffic that goes in through the Washington bridge. If you've ever been on this bridge, the roads are divided in the beginning, so it could be very unclear where you can go, either on the lower level or on the upper level. When you drive the truck through that bridge and in order to get from Boston to New Jersey, you have to drive through this bridge. Also, the tolls are pretty expensive. It's double the price difference compared to car tolls.

How to prepare for moving from Boston to New Jersey
Please pack up all the small stuff into the boxes so the heavier stuff will lay on top of the box and the smaller items will be on the bottom of the box. That will help us to illuminate damages that can occur on the long-distance moving from New Jersey to Boston.
Also, we ask you to take care of the parking permits in advance. If you have time in Boston or New Jersey does not provide parking permits for moving trucks. For kitchen stuff, we can do a full packing, and the price for full packing will be slightly different. It will be around $300 to $400 more than the original flat price that you will receive.  If you would like to do self-packing, please make sure to put enough paper and wrap the glasses and dishes. Movers want to make sure all fragile stuff will be protected inside the truck. If you are wondering about the furniture? Don't worry our movers will take care of that.
How much does it cost to move from Boston to New Jersey?
The approximate price would be about $1700 to hire a moving company from Boston to New Jersey, and it also depends on how far in New Jersey are you going if it's closer to New York City the price will be around $1700-$1900. if you are moving a little bit further down to NJ, the price could be a few hundred more than the original price that we gave you before, but it always depends on the distance and amount of stuff that you have.
What's included in the flat rate.
In our flat rate, we include everything by everything, will mean absolutely everything will be included in a flat rate, such as gas, tolls, miles, transportation, moving blankets, tools, all the labor on both sides. We will not only wrap all the furniture and disassemble the beds, but we will also put it back together at the new location in another state. Movers from Boston to New Jersey will also make moving efficient and you as a customer, should not expect any additional charges during the relocation from Boston to New Jersey. Yes, moving is challenging as it is first you have to pack up your boxes before the move also the furniture is the most expensive part because the furniture in our days is very expensive. After you hire somebody to move your stuff from Massachusetts to New Jersey but don't worry. We got your back. We can take the stress off your shoulders and safely relocate you on such a long-distance move. It takes approximately 4 hours in one way direction to reach the destination in New Jersey.
All operations will be performed by our moving company. We will have the moving truck and our own people who will be working at both locations. Usually, it will take about one day or the next day to deliver your stuff from Boston to New Jersey. Please make sure to reach out to us if you have any questions regarding the relocation from Massachusetts to New Jersey.
Popular destinations to move in New Jersey
Movers from Boston to Jersey City
Our flat rates include all other charges:
Labor & Equipment
Floor Protection
Wrapped Furniture
Tolls
Taxes
No Additional Fees
Fuel Charge
Safe Delivery
Guaranteed Price
Move from Boston to New Jersey
Our Moving Company is fully licensed and insured!