| Size of the move | flat price range |
| --- | --- |
| studio apartment | $4,800 to $5,200 |
| 2-bedroom apartment | $5,000 – $6,000 |
| 3-bedroom apartment | $6,000-$7,000 |
| 4-bedroom house | $6,500-$8,500 |
delivery time range
2-3 days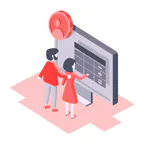 Online and On-site
Free Estimates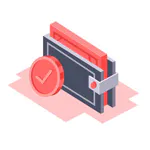 Affordable Rates
and Discounts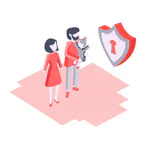 Fully Licensed
and Insured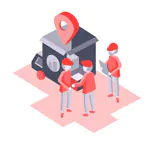 Professional Moving
Crew
To move from California to Austin you may have to take a long journey across the nation by vehicle or air. This might be a frustrating and time-consuming process. Hiring our skilled movers from California to Austin offers the convenience of having professionals handle all the logistics and heavy lifting, saving you time and effort. Professional movers at Born To Move moving company are trained to handle items of all sizes and shapes, reducing the risk of damage to your belongings and minimizing the chance of personal injury during the move. California to Austin movers have the expertise and experience to navigate the complexities of moving, including packing delicate items, disassembling furniture, and maneuvering through tight spaces.
How do the professionals make the move from California to Austin?
Born to Move movers maintain a high level of professionalism throughout the moving process, ensuring excellent customer service, clear communication, and a smooth overall experience. Customers need to know what to anticipate from our professional moving service in California before they hire us.
Our moving procedure looks like this:
Register yourself online.
Set a moving date.
The customers pack their belongings in boxes.
Our movers from California to Austin will show up, wrap your possessions in blankets, and put them onto the truck. We use moving blankets to protect each piece of furniture.
Each item of furniture will be taken apart and then put back together again.
Everything will be unloaded and unpacked when movers from Austin to California reach the destination point.
Make sure nothing has been damaged or broken.
The customer is responsible for making a full payment.
The job is complete.
While hiring a professional moving crew involves an upfront cost, it can be cost-effective in the long run. California movers have the necessary equipment and resources to efficiently complete the move, potentially saving you money on potential damages or injuries that could occur during a DIY move. With trained California to Austin movers taking care of the packing, loading, and transportation, you can save a significant amount of time that can be better utilized for other important aspects of your move or settling into your new home. Please read the testimonials on our website and get in contact with us so that your long distance moving goes well.
Cost of relocation from California to Austin, Texas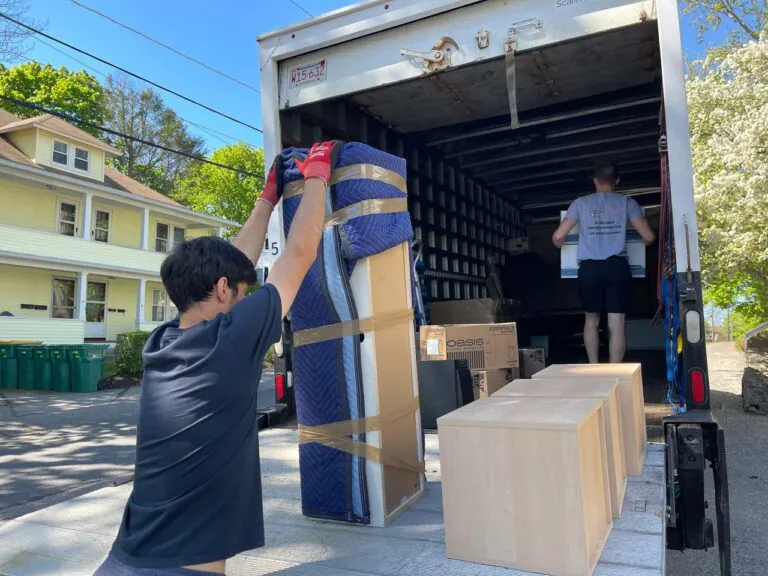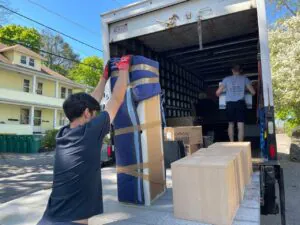 Once we know how much stuff you need to move to Austin, we can give you a more precise estimate of how much it will cost. However, our experienced movers near me may provide you with a look into the pricing structure of our locally-based moving company.
The average cost to move to a studio apartment is from $4,800 to $5,200.
While the average cost to relocate to a small two-bedroom apartment is around $5,000 – $6,000.
The minimum cost to relocate a three-bedroom apartment is $6,000, while the maximum cost is $7,000.
Moving a large, four-bedroom house might cost anything from $6,500 to $8,500.
Expect all of your belongings to arrive in 2-3 days. Do you need reliable and affordable California to Austin movers? Make plans for your future move by contacting us.
Moving from California to Austin benefits
The climate of California is Mediterranean, having both a rainy and dry season. The bulk of the annual precipitation in different regions of the state falls during the winter. In contrast, while Austin still has a drier time in the summer, its annual rainfall is more evenly distributed. The weather in different parts of California varies widely. Temperatures tend to be warmer and more stable by the coast all through the year, whereas interior regions are more prone to wildly fluctuating temperatures. Austin has four different seasons: summers that reach high temperatures, winters that are moderate, and spring and autumn that behave as transitional periods.
People thinking about making the move from California to Austin, TX, may be interested in the state's variety of professional and academic prospects. The startup and entrepreneur scene in Austin is active and well-supported. South by Southwest (SXSW) is one of several events that attract creative thinkers and doers from all walks of life to this metropolis. People interested in starting their own businesses may be drawn to areas with a strong entrepreneurial environment, abundant resources, and accessible mentoring.
Our hourly rates include all other charges:
Labor & Equipment
Floor Protection
Wrapped Furniture
Tolls
Taxes
No Additional Fees
Fuel Charge
Safe Delivery
Guaranteed Price
California to Austin Movers
Our Moving Company is fully licensed and insured!