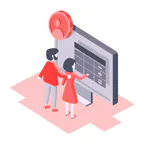 Online and On-site
Free Estimates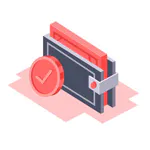 Affordable Rates
and Discounts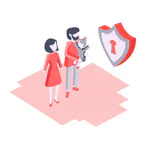 Fully Licensed
and Insured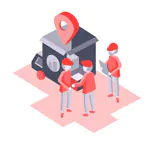 Professional Moving
Crew
Born To Move's Local Moving Services in Los Angeles, CA
Home to Hollywood and gorgeous beaches, Los Angeles, California, is a city straight out of dreams. That's why among the top spots on the West Coast, this is one of the most popular. A local there rarely wants to get out of the city. Instead, they pick a place downtown and live their best California dream.
Have you found a place closer to your work in Los Angeles? Our local moving services are at your disposal. In the midst of the traffic brought about by a dense population, our expert movers can make sure that you and your belongings get to your destination safely.
Why Is Local Moving Complicated in Los Angeles, California?
In terms of complexity, long-distance moving always takes the biscuit. But in the busier parts of the West Coast, like in LA, even short distance relocating is made harder because of certain factors in the environment. These factors include:
Ranked as the sixth worst in the country, traffic in Los Angeles is bad at almost any time of the day. It becomes even more complicated if you're moving near downtown, where a lot of freeway ramps intersect.
Expect moving around the LA area to be tiring. Once you're at the unloading part of your local moving process, you might find yourself lacking energy. This will result in you taking even longer to be done with the move. Local movers are trained for this. With at least two of them on your moving day, your move will be carried out more efficiently.
Do you consider yourself a good driver? If you're in Los Angeles, you might need to further sharpen your driving skills. Because of how narrow the streets are, completing your move using a moving truck is hard.
If you're not careful, your local move may cost you more than you think. That's why many decide to pass on this responsibility to expert movers instead.
Despite the heavy traffic, almost every CA local drives a car. That's why, unlike in the country, it's so hard to find somewhere to park.
If you're driving a huge truck, moving quickly to a coveted parking spot may not be possible. So, unless you have a reserved spot beforehand, you may find yourself scouting the area for a while. Hopefully, it will be near your place. But chances are you'll have to make several long trips.
The Solution: Los Angeles Short Distance Movers
Even if you're just moving from West to North LA, a moving company local to the state will do a lot to ease the pressure. If you want to remove a lot of the hassles that come with any move, you're always better off using one of the top movers in CA. With a reputable company like Born To Move, you'll be able to:
Free yourself from worrying about the logistics of your move.
Get settled at your new place right away.
Enjoy your personal and social life as you normally do.
All these benefits are because you're not bothered by the tasks related to your Los Angeles move. Depending on the purpose of your move and the resources available to you, we offer the following:
Packing Services
If you don't have time to move and organize your things into boxes, we can get our movers on the job. They're knowledgeable in choosing the packing materials and deciding which items should go together.
By having your stuff packed with moving efficiency in mind, the price of this service is worth it. The plastic wrap is free, but our movers can bring boxes, tape, and other materials for a small fee.
Moving and Storage Services
Is the Los Angeles apartment you're relocating to not ready yet? You may still be forced to move if your lease is up already. While you wait, our moving company has humidity and temperature-controlled storage units for you.
Like with a normal move, our movers will go to your place for your stuff. We also offer moving services from the storage unit to your new place. Ask about our nightly and monthly rates.
Commercial Moving
Move to a bigger CA office easily with our commercial moving services. Engineered to maintain your staff's best efficiency rates, this is scheduled around the operating hours.
Our company knows the value of business assets. That's why we handle your delicate electronics with extra care, ensuring that they're still in working condition when they get to their new local location.
Do you have a particular interior design in mind? Our movers can arrange your office electronics and furniture according to your preferences.
For regular moving in Los Angeles, local services like packing/unpacking and loading/unloading are already included in the quotation. Feel free to ask more about any of our offers.
We're Born To Move, the Best Moving Company in Los Angeles
If you're looking for movers to help you with local moving in one of the busiest cities on the West Coast, look no further. Born To Move is a fully-insured and fully-licensed moving company that has the talent, experience, and expertise to make even the most complicated moves happen.
We Charge a Fair and Transparent Rate
The final price will largely depend on how much help you need and how long the entire move will take. We charge an hourly rate for our services that already includes tolls, gas, taxes, furniture wrapping, and at least two movers.
If you're trying to drive costs down, we advise preparing as much as you can beforehand. Have everything packed and ready to go so our movers can proceed to load the truck right away.
We understand that a lot of our customers on the West Coast, including in Los Angeles, are worried about paying too much on an hourly basis. But rest assured that we only hire first-class movers, so you can be confident that they're working as quickly as they can to get the job done ASAP.
We Follow a Strict Moving Process
Our local movers aren't just interested in getting you moved to your new Los Angeles apartment right away. We're more concerned about maintaining the condition of all your belongings.
To avoid any issues with damage after the fact, each of our movers is trained to deliver a high level of service quality that makes the moving cost worth it. Even with our basic services, you can expect your movers to:
Carefully disassemble bulky furniture.
Select the proper wrapping material and use it for each disassembled part.
Transport everything into the truck so our movers can get on the busy Los Angeles roads.
Load up all the boxes that you've prepared beforehand.
Unload each box and furniture piece from the truck once at the location.
Unwrap each piece, check it for damage, and reassemble it.
This is all already included in your hourly rate. Please let us know beforehand if you need any of our additional services so we can clear enough time from our movers' schedules.
We Prioritize Customer Satisfaction
Unfortunately, even insured companies on the West Coast (and the rest of the country, for that matter) don't always live up to their word. We've heard about movers canceling at the last minute, leaving Los Angeles clients desperate for an alternative.
In many cases, we were able to send our local movers to the rescue. With the real estate market in the city as it is, we don't want to leave anyone in that unfortunate situation.
Born To Move will never leave you hanging. Before the day of your move, we'll keep in touch to level off expectations and ensure you're getting the best match of services for your needs. That's why past clients are highly satisfied with our movers! Even with the biggest time crunch, we're able to work efficiently and meet expectations.
For Local Los Angeles Moving, Contact Our Top Movers
Our Los Angeles movers will make your moving experience the easiest it can be. With experts helping you with the planning and heavy lifting, everything will get done right and more quickly.
So instead of killing time trying to DIY your next move, why not use Born To Move? As part of our commitment to our clients, we try to secure even last-minute bookings. But depending on the workload that we have, this isn't possible all the time.
As soon as the big day is finalized, call us at (646) 787-5693. Alternatively, you can fill out our form. We'll reach out as soon as possible.
Our hourly rates include all other charges:
Labor & Equipment
Floor Protection
Wrapped Furniture
Tolls
Taxes
No Additional Fees
Fuel Charge
Safe Delivery
Guaranteed Price
Local moving in Los Angeles
Our Moving Company is fully licensed and insured!