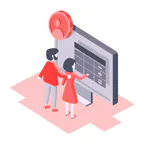 Online and On-site
Free Estimates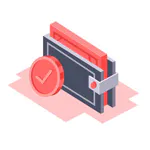 Affordable Rates
and Discounts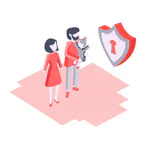 Fully Licensed
and Insured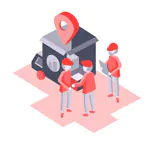 Professional Moving
Crew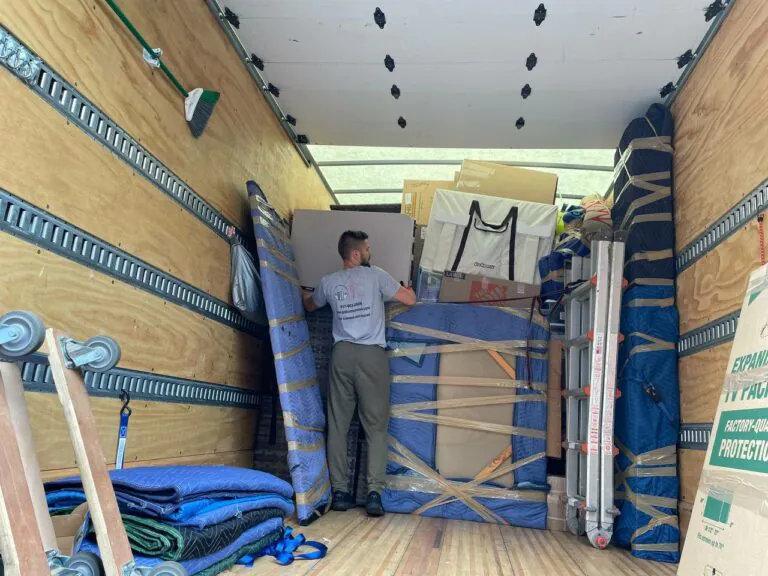 Are you considering California to Denver move in the near future? Born To Move is a highly experienced nationwide moving company that specializes in providing safe and efficient moving services for customers of all kinds, ensuring that their belongings are well-protected throughout the process. We are pleased to offer our professional moving services in California, which are provided by our highly experienced and skilled team of movers.
Effective communication is essential when discussing your unique needs and creating a customized plan for your upcoming relocation. Our Born To Move moving company is always happy to address any inquiries you may have, as we are fully licensed and insured.
Moving to Denver, CO? Skilled movers from California to Denver will take care of everything
It seems that many people find moving to Denver to be a challenging experience. Due to the hectic nature of relocating, many people tend to create a massive mess in both their old and new residences. Moving to a new location, whether it's a different state like Colorado or just a few blocks away, can be an exhausting task both mentally and physically. Our team of experienced movers from California to Denver is dedicated to customizing their moving strategy to best suit your individual needs. If you are considering our California to Denver movers, we would be happy to provide you with information on what you can expect from our services. Our strategy will be as follows:
The customer registers online.
Develop a schedule for the move.
The customer packs their belongings in the boxes.
Movers from Denver to California will wrap your belongings and put them into the truck once they arrive.
We'll take apart all the furnishings.
For the cross-country journey from California to Denver, our experienced movers will wrap your furniture in moving blankets for safety.
We will unload, unpack, and reassemble everything.
Our professional moving team will inspect and double-check everything.
Clients pay.
The move is finally over.
Our full service moving company employs highly skilled and reliable professionals who are safe and insured to handle your belongings with the utmost care. They will expertly pack, load, and transport all of your items to your desired location. They possess the necessary tools and expertise to guarantee that your relocation experience is as smooth and stress-free as possible.
Cost of moving from California to Denver, Colorado, approx.
Moving a small one-bedroom apartment may range in price from $5,000 to $5,500.
While moving a three-bedroom apartment can range from $6,000 to $7,000.
Costs to move a three-bedroom townhouse approximate from $6,000 to $7,500 on average.
The expected delivery time is between two and three days. We provide a flat-rate moving service to help you save money on the long-distance move from California to Denver, which is more than a thousand miles. In the price we've provided you, we've factored in everything the movers from California to Denver will need to get your goods from one place to another. We have determined our prices to be quite reasonable.
Moving from California to Denver – what to expect?
Compared to many places in California, the weather in Denver, Colorado is somewhat different. There are four different seasons in Denver's semi-arid climate. Compared to many California coastal locations, it has cooler winters with occasional snowfall and milder summers with reduced humidity. Elevation has a role in Denver's climate by causing colder temperatures and higher seasonal temperature swings. More precipitation, especially snowfall in the winter, falls there as well.
Opportunities in education and work may be found in plenty in The Mile High City. Denver, CO, is the state capital and a significant regional hub. Many different sectors, such as IT, healthcare, banking, energy, aerospace, and tourism, call it home. The city's employment economy is robust, with plenty of options for skilled workers. The city's startup economy and tech culture are both on the rise. Numerous large corporations and organizations have established bases in Denver, making the city an attractive location for workers in a wide range of fields.
The University of Denver, the University of Colorado Denver, and the Metropolitan State University of Denver are just a few of the excellent educational institutions that call Denver home. Because of the variety of degrees and courses they offer, these schools are popular with students from all over the world, not just in Colorado.
Our hourly rates include all other charges:
Labor & Equipment
Floor Protection
Wrapped Furniture
Tolls
Taxes
No Additional Fees
Fuel Charge
Safe Delivery
Guaranteed Price
California to Denver Movers
Our Moving Company is fully licensed and insured!