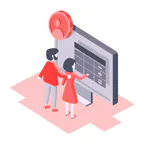 Online and On-site
Free Estimates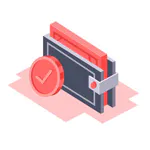 Affordable Rates
and Discounts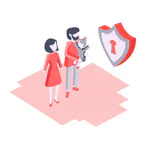 Fully Licensed
and Insured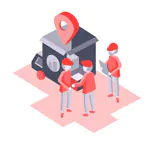 Professional Moving
Crew
From Chicago to Boston moving company
It's very important to find the best moving company from Chicago to Boston. A lot of moving companies what they do they combine your stuff with the customers who are moving to Boston. By doing this, they reduce the price but also will increase the chance of damaging your belongings as well as losing staff; plus, they hire the cheapest moving company to help with loading or unloading. They don't really care about your belongings because they're getting the minimum wage. They will not be wrapping your belongings or protecting them. Anyway, that's why they don't have a lot of reviews online that you can check on.
Why choose us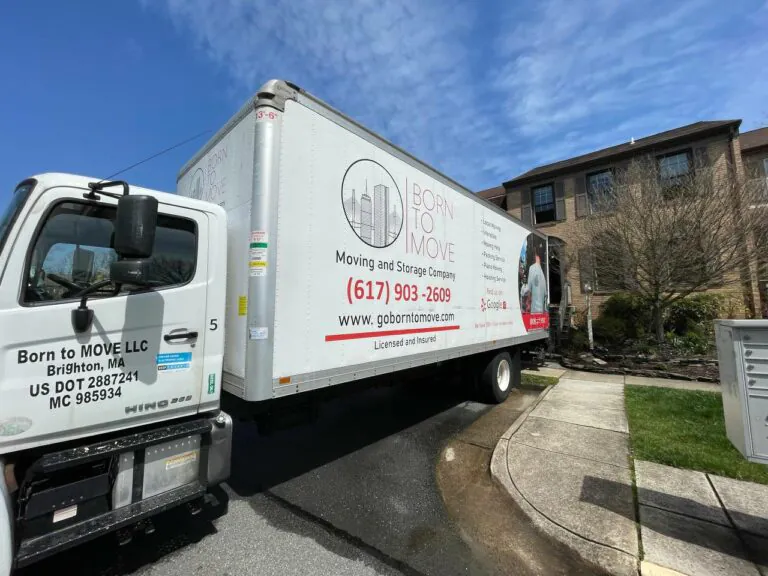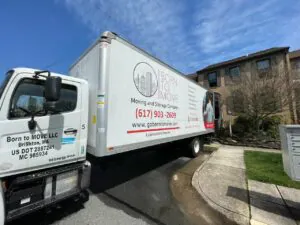 Compare the brokers that sell jobs to whoever they want; our moving company is the best in the field because we only provide the newest trucks. We also provide upfront flat prices, and we would never charge anything additional or extra besides our flat price.
Delivery from Chicago to Boston will happen in just two days because it's 16 hours of drive, and it's a two-day turnaround for all the moves from Chicago to Boston. Not all the moving companies are doing the same job as we do, that's why it's one of the main reasons why our customers hire us. We never shared the truck with another moving company or other customers.
The second reason is our delivery times which are super swift. It's only two days to get your belongings from Chicago to Boston.
The third reason is our reviews online. All reviews are great, and you can see for yourself that all of them came from real customers. That's why our future customers choose us as their primary Chicago to Boston movers.
License and insurance Movers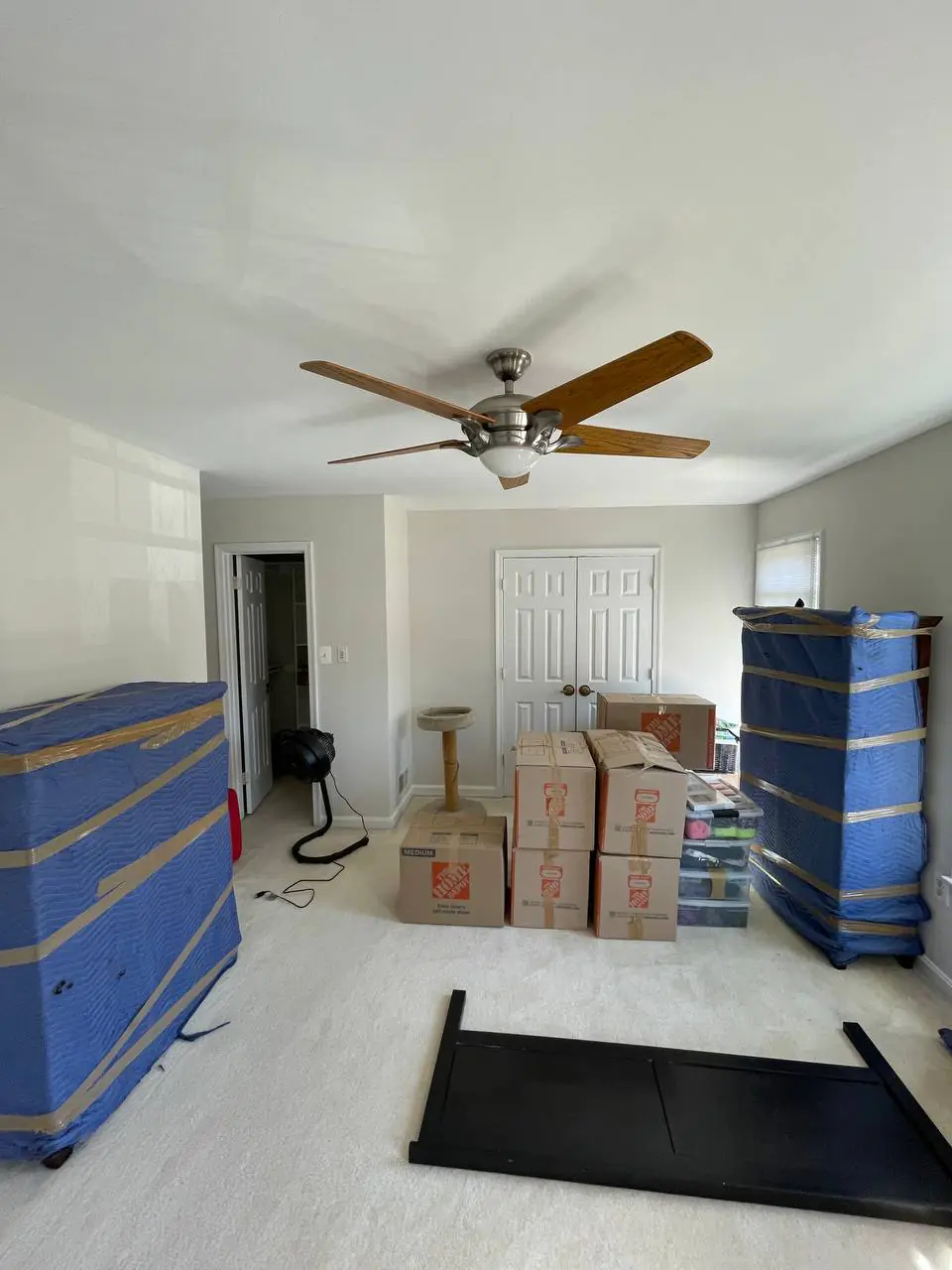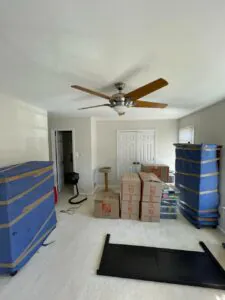 All moving companies from Chicago to Boston have to be licensed and insured. Because you cannot operate out of state if you don't have a US DOT and MC license. it's really easy to check credentials online by going to a safer website. A lot of customers don't do this, and that's why you can get a lot of trouble for this. Some of the moving companies from Chicago to Boston can just rent a truck and drive this truck and drop it off. In this case, if they get pulled over by state police and they don't have a license, they can literally put the truck in the state police parking lot. It's really important to have a license and insurance with all this. It's illegal to operate out of the state of Illinois or anywhere in the states.
How do we work
Your primary Chicago to Boston movers can save a lot of trouble. first, we have to collect an inventory from you. After we look at the inventory, we will provide you with a flat price. If you like the price and you want to move forward, give us a call, and we can put your job on the schedule. On the moving date, two movers will show up and will start by putting the boxes on the truck. We will wrap your furniture with the moving blankets. We will disassemble your bed, table, TV stand, and everything that needs to get out from the door and is too big to move out from the door will be disassembled. When we're done with loading all you have to do is pay 50% of the contract that we already signed. You can pay with a credit card, cashier's check, or cash. It will take us two days to move your belongings from Chicago to Boston. After two days of driving you will see movers that will unload the stuff to your new home. They will assemble everything back. Once movers are done you need to pay 50% of the remaining balance and this is it you're officially moved in.
How much do Chicago to Boston movers cost
Moving from Chicago to Boston, on average, costs $5500 if you are hiring a moving company.
$6500 for two-bedroom apartments.
$7000+ if you are moving a three or four-bedroom apartment from Chicago to Boston.
Moving Tips
Well, pack your kitchen stuff and make sure to put everything in small boxes with lots of paper.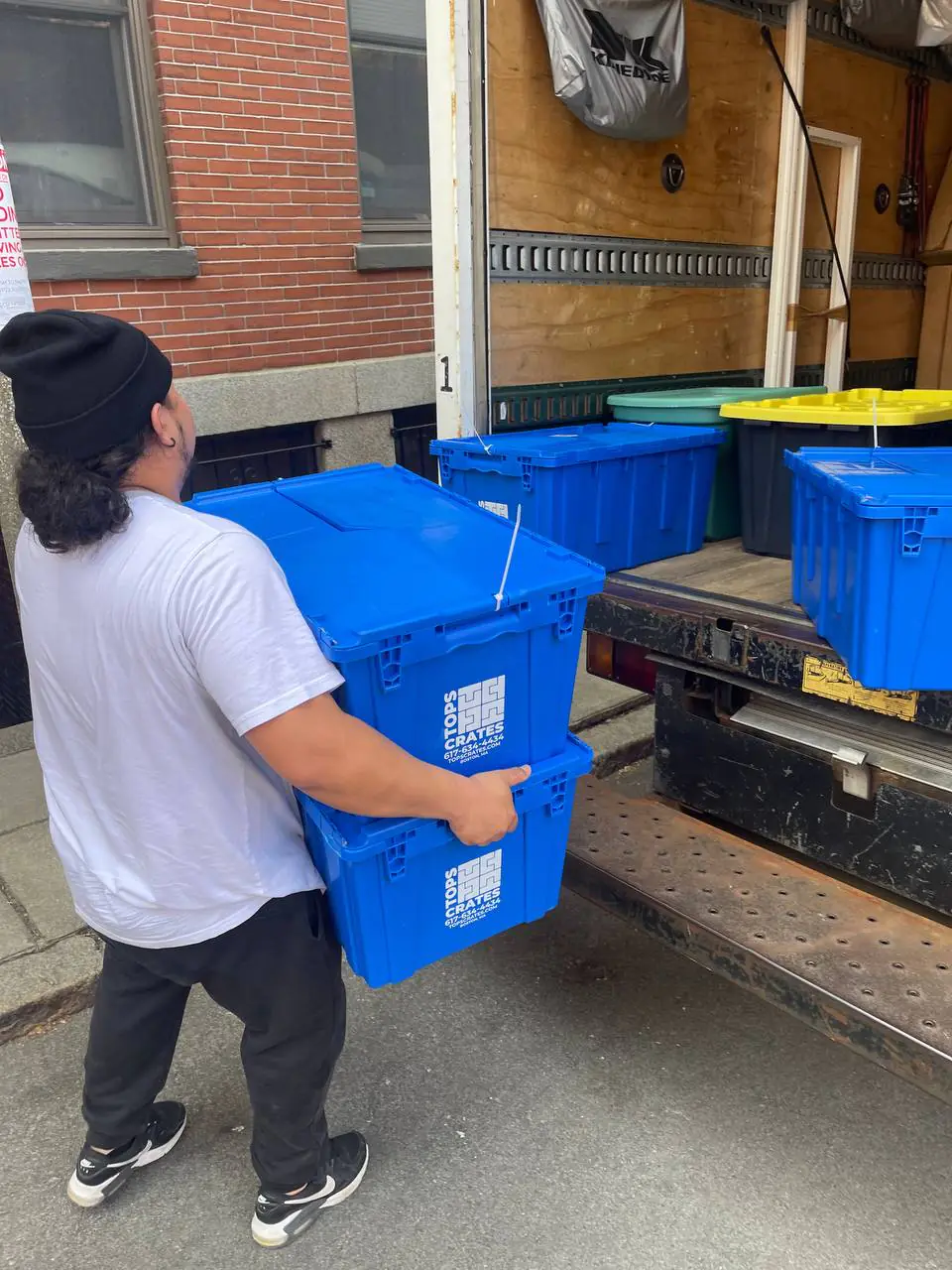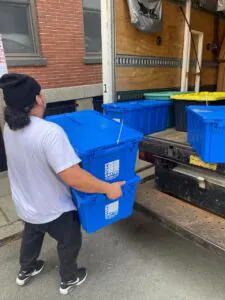 Picking up bedroom sheets or comforters?
Please ensure to choose the biggest box possible because all the stuff will be super lite.
If you're moving from Chicago to Boston on your own, make sure to stop heavy boxes at the bottom and light boxes at the top. Otherwise, heavy boxes will fall into lightboxes when moving over a long distance, which might be a problem because all the boxes and stuff inside will be broken.
Only choose a certified and insured moving company.
Take all of your most important papers with you, and do not give this box to the movers or anybody because if you will lose it, you will be in a lot of trouble.
Don't give a special box with electronics to the movers because it might get damaged or broken and in the movers' policy, they are not responsible for the electronics.
Things to do
When moving to Boston, there are lots of things to do. Starting from going out to the Brewers there are a lot of breweries in Boston that you can go to for a brewery tour.
There's so much history in Boston starting as the birthplace of the revolution you can go on the freedom trail; you can visit US USS Constitution, also you can visit at Museum of fine arts or the Museum of Science.
There are a lot of activities, especially in the summer time you can fully enjoy the weather in four seasons when moving from Chicago to Boston. Also, Boston is not as windy as Chicago; feel free to see for yourself when moving from Chicago to Boston
Chicago to Boston Movers
Our Moving Company is fully licensed and insured!